CLU34488/44488 Senecan Tragedy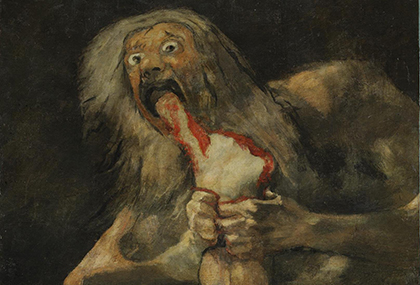 The tragedies of Seneca are amongst the most violent and bloody works of ancient literature. Revolving around episodes of dismemberment, cannibalism and infanticide, they bear comparison to modern film and TV dramas such as Game of Thrones or the movies of Quentin Tarantino. In this module, we will approach the plays – and the scholarly controversies they have provoked – by drawing on frameworks including media and film theory, psychoanalysis and performance criticism, metapoetics and Hellenistic philosophy.
Module Organiser:
Duration:
Contact Hours:

22 (one 2-hr seminar per week)

Weighting:
Assessment:

40% coursework (oral presentation and written assignment), 60% written examination

Course Open To:

Classics, Ancient History and Archaeology; TJH Latin; Visiting
Learning Outcomes
Upon the successful completion of this module students should be able to demonstrate:
Translate and analyse the prescribed texts
Identify and analyse the author's characteristic themes, style and diction
Give a competent and independent interpretation of the prescribed texts in their literary, philosophical and historical contexts
Critically engage with modern scholarship on the plays, including approaches based on psychoanalytic theory, media and film theory, and performance criticism
Articulate well-researched views both orally and in writing
Translate unseen Latin extracts of similar genre, style or content as the studied Latin texts into idiomatic English.