CL2312 Roman Britain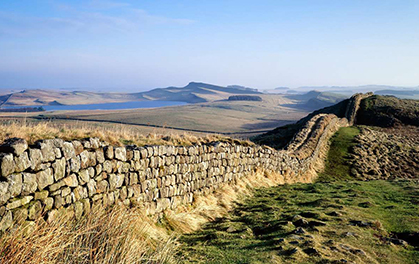 This module examines an area of the Roman Empire which has been much studied by both historians and archaeologists. But Roman Britain is also constantly the subject of fresh discoveries and changing perspectives, creating a challenging topic for study. This module will examine the Iron Age background and assess the impact of the invasion of AD 43 as well as the effect of Roman culture on this remote province. It will also explore the effects on life in Briain of the breakdown of imperial administration at the beginning of the 5th century. The location of Britain on the fringes of the Roman world highlights particular issues of imperialism, acculturation and cultural identity.
Module Organiser:
Duration:
Contact Hours:

38 lectures (32 lectures, 6 seminars)

Weighting:
Assessment:

100% continuous assessment (portfolio and two other written assignments)
Learning Outcomes
On successful conclusion of this module, students should be able to demonstrate:
sound geographical knowledge of Britain in the Roman period
understanding of the available documentary sources, their limitations, and how they can be employed
ability to apply visual and spatial skills to the analysis of artifacts, architectural plans and other archaeological diagrams
knowledge of the basic character of the Roman period in Britain, including major events, historical processes, cultural interaction, and artistic and technological achievements
ability to engage with the specific problems of studying an area on the periphery of the Roman world and the relevant theoretical approaches
familiarity with, and ability to evaluate, the major debates and scholarship relevant to the module topics
ability to discuss the above, both orally and in writing, in a clear and scholarly manner.