CLU13400 Introduction to Latin Language and Culture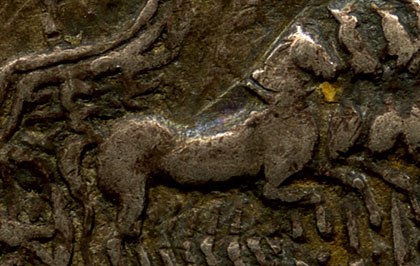 Latin was a living language, and the leading one in Western Europe, for over a millennium; it was also the main form of communication of ideas in both Humanities and Sciences until the early modern period. Knowledge of Latin gives us access to a deeper level of understanding of our own language and of the concepts and terminology we encounter in the subjects we study and in the culture we call our own.
Module Organiser:
Duration:
Contact Hours:

22 (2 x 1 hour class/week)

Weighting:
Assessment:

100% continuous assessment, consisting of 10% participation and online discussion, 50% individual online and in-class tests, and 40% group project on a Latin key word, concept, or line, critically examining its continuing and changing relevance across space and time.
Introductory Reading
Ayers, D. M. (1986) English Words from Latin and Greek Elements (Arizona)
Dickey, E. (2017) Learning Latin the Ancient Way (Cambridge)
Gardini, N. (2019) Long Live Latin: The Pleasures of a Useless Language (MacMillan)
Janson, T. (2004) A Natural History of Latin (Oxford)
Solodow, J. B., Latin Alive: The Survival of Latin in English and Romance Languages (Cambridge and New York, 2010)
Learning Outcomes
On successful conclusion of this module, students should be able to:
Recognise the relevance of Latin to a deeper appreciation of English and modern European languages and cultures
Challenge and critically analyse questions of linguistic imperialism across space and time
Analyse the composition of English words derived from Latin, identifying the relevant Latin words or roots and giving their meaning
Confidently read, pronounce and write Latin words
Manage basic Latin vocabulary and grammatical structures to make sense of brief Latin texts from classical antiquity and beyond
Analyse a number of culturally specific words (e.g. virtus, mos, pietas, imperium) and evaluate the conceptual difficulties involved in translating them and interpreting their distance from modern modes of thinking
Develop a fully researched case study relevant to each student's disciplinary interests in dialogue with other disciplines (e.g. law, natural sciences, politics, theology, etc.)