CL1236 Herodotus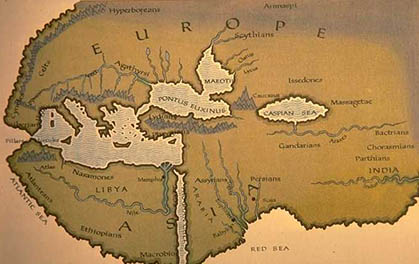 This module explores the work of the fifth-century BC Greek historian Herodotus, the first person to write history in the European tradition. Herodotus' Histories is a multifaceted text that blends together history, ethnography, geography, anthropology and political critique in the course of explaining the cause of the Persian wars (490-479 BC). Weekly lectures explore the context and themes of Herodotus' text; language classes focus on close readings of Book I and consider the content and narrative style of Herodotus' Greek.
Module Organiser:
Duration:
Contact Hours:

49 (16 lectures, 22 reading classes and 11 language labs)

Weighting:
Assessment:

50% continuous assessment (two written assignments), 50% final examination
Recommended Edition
Sheets, G. A. (1981) Herodotus Book I. Bryn Mawr.
Asheri, D., A. Lloyd, and A. Corcella (2007) (eds.), A Commentary on Herodotus Books I-IV. Oxford.
How, W. W. and Wells, J. (1912) (eds.), A Commentary on Herodotus, vols I & II. Oxford.
Introductory Reading
Marincola, J. and C. Dewald (eds.) (2006) The Cambridge Companion to Herodotus. Cambridge.
Munson, R. (2001) Telling Wonders: Ethnographic and Political Discourse in the Work of Herodotus. Ann Arbor.
Immerwahr, H. R. (1966) Form and Thought in Herodotus. Chapel Hill.
Learning Outcomes
to acquire thorough familiarity with Herodotus' text and Herodotean Greek
to read the Histories against the intellectual and political trends of the fifth century, and both as an account of the past and as commentary on its own times
to develop the core skill of close linguistic analysis
to develop an understanding of, and the ability critically to evaluate, later receptions of Herodotus' work