CLU11312 Greek in Context II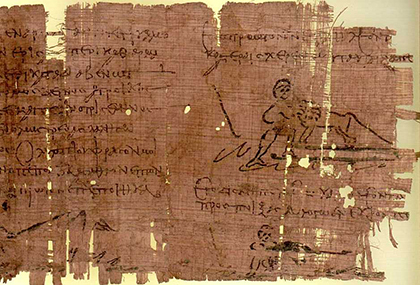 This module will guide you through a selection of canonical and non-canonical texts representative of key aspects of the history of Greek language and usage. You will further develop your linguistic, philological and critical skills, expanding your understanding of grammar and style, expanding your Greek vocabulary and exercising your translation and analysis skills.
Module Organiser:
Duration:
Contact Hours:

33 (three classes per week)

Weighting:
Assessment:

50% coursework, 50% written examination

Course Open To:

Classics, Ancient History and Archaeology; TJH Greek; Columbia Dual Degree; Visiting
Learning Outcomes
On successful conclusion of this module, students should be able to:
Analyse the vocabulary, grammar, and style of original Greek texts.
Read and translate selected passages of previously unseen Greek texts.
Close-read Greek texts with attention to historical analysis, literary criticism and critical thought.
Work effectively in small groups.
Effectively use e-learning tools and electronic resources to support language study.