CLU33381 Greek Close Reading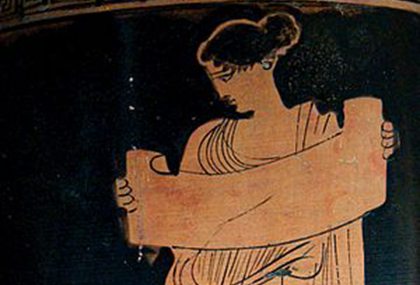 In this module students will be introduced to either a single-author text or a selection of texts from one or more different genres, including but not limited to poetry, comedy, philosophy, historiography, etc. Each class will focus on a different section of text or theme and will consist of a mix of translation, textual analysis, and discussion. Students will apply their experience in Greek grammar to close reading and analysis of ancient Greek texts.
Module Organiser:
Duration:
Contact Hours:
Weighting:
Assessment:

100% coursework (two written assignments)

Course Open To:

Classics, Ancient History and Archaeology; TJH Greek; Visiting
Learning Outcomes
Upon the successful completion of this module students should be able to:
Fluently read Latin texts of moderate difficulty with the aid of dictionaries and commentaries
Translate and analyse the prescribed texts
Produce a cohesive and fully-supported close reading of a given passage, including comment on style, register, rhetorical features and literary tropes.
Translate unseen Greek extracts of similar difficulty / genre, style or content as the studied Greek texts into idiomatic English.
Comment on the relation of the prescribed text to its historical, literary and cultural contexts.