CLU22500 Ancient Visual and Material Culture: Exploring the Hidden Lives of Objects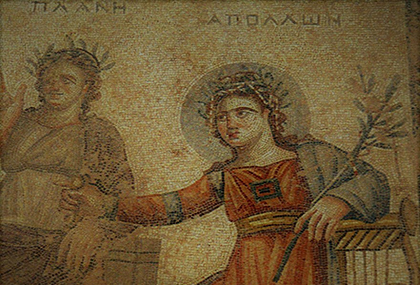 Every object has stories –shaped by human uses– to tell. This module explores how visual and material culture offers a distinctive window for understanding the past by choosing specific artefacts from the ancient Mediterranean, reconstructing their 'biographies' and using them as a prism for thinking about wider social issues. Using both iconic and lesser-known objects, the module focuses on themes such as image and text; religion, power and ideology; warfare; funerary rituals; daily life and its fictions; gender and sexuality.
Module Organiser:
Duration:
Contact Hours:

27 hours (22 hours lectures, 5 seminars)

Weighting:
Assessment:

100% coursework (three written assignments)

Course Open To:

Classics, Ancient History and Archaeology; TJH Greek; TJH Latin; Columbia Dual Degree; Visiting; Open Module
Learning Outcomes
Upon the successful completion of this module students should be able to:
Apply visual and spatial skills to the analysis of visual and material culture
Reconstruct specific themes, drawing on the full range of archaeological, artistic and textual sources.
Evaluate the role of visual and material culture in shaping society
Think critically about the social biography of objects, from their production to their consumption and transformation, from antiquity to the present
Apply relevant methodologies and theoretical approaches to independent work
Communicate ideas and arguments effectively both in oral presentations and discussion, and in written work.