CLU23120 Aegean Bronze Age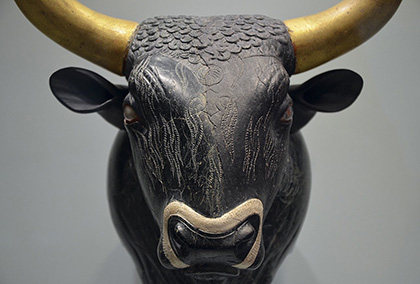 This module explores the archaeology of the Aegean Bronze Age. Topics will include: the development of Minoan and Mycenaean palatial society; the nature of elite power; role of writing; the character of Bronze Age religion; aesthetic, technological achievements of art and architecture in their social context; relations with the Near East and Egypt. Small group seminars will include practical sessions with artefacts such as pottery and figurines, discussion of archaeological ethics, and will build skills in analysing imagery and architecture.
Module Organiser:
Duration:
Contact Hours:
Weighting:
Assessment:

100% continuous assessment (portfolio and two other written assignments)
Introductory Reading
O.T.P.K. Dickinson, Aegean Bronze Age. (Cambridge 1994)
L. Hitchcock and D. Preziosi, Aegean Art and Architecture. (Oxford 2000).
P.P. Betancourt, Introduction to Aegean Art. (Philadelphia 2008)
Cynthia Shelmerdine ed. 2008. Cambridge Companion to the Aegean Bronze Age. (Cambridge 2008).
Learning Outcomes
On successful conclusion of this module, students should be able to:
Demonstrate sound geographical knowledge of the Mediterranean world in the Bronze Age.
Apply visual and spatial skills to the analysis of artefacts, architectural plans and other archaeological diagrams.
Apply knowledge of the basic character of the Aegean Bronze Age, including major events, historical processes, cultural interaction, and artistic and technological achievements.
Engage with the specific problems of studying a prehistoric period and the relevant theoretical approaches.
Evaluate the major debates and scholarship relevant to the module topics.
Discuss the above, both orally and in written form, in a clear and scholarly manner