CL2255 & CL3355 Advanced Greek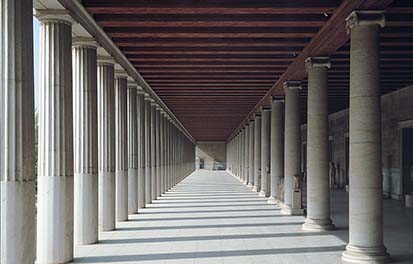 This is a language support module for advanced students of Greek. The module provides training in unseen translation with readings selected from authors, genres and periods not covered in other Greek modules. The classes will allow you consolidate and review grammar, build your vocabulary, hone translation skills, and develop an understanding of genre, register and style.
Module Organiser:
Duration & Contact Hours:

Weekly language labs attached to set text modules

Weighting:
Assessment:

100% continuous assessment
Learning Outcomes
On successful completion of this module students should be able to:
translate unseen, unadapted extracts from Greek texts of considerable difficulty into idiomatic English without vocabulary aid or a dictionary;
identify and analyse moderately complex aspects of Greek morphology, syntax, semantics and pragmatics;
analyse basic differences in idiom, register and style between authors, periods, genres and text types and take these into account in translation and interpretation.
Resources
Readings and resources to help you review morphology, principal parts and vocabulary will be made available in photocopy or through Blackboard.
You are expected to have access to a comprehensive dictionary, at a minimum, H.G. Liddell and R. Scott, Intermediate Greek Dictionary (Oxford, 1963, or later editions); a useful long-term investment is the full edition of this dictionary: H.G. Liddell, R. Scott, H.S. Jones and R. McKenzie, A Greek-English Dictionary, with a Supplement (Oxford, 1968 and later editions).