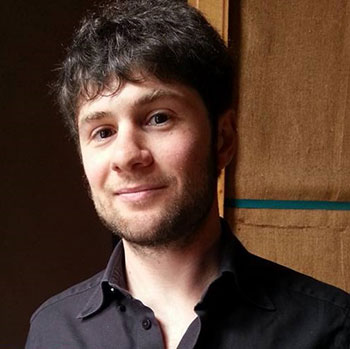 Francesco Ripanti
Marie Skłodowska-Curie Postdoctoral Fellow
I studied Archaeology at the University of Siena (BA, 2008 – MA, 2011), obtained a postgraduate degree in Archaeology at the University of Trieste (Italian Scuola di specializzazione - 2015), and completed my PhD at the University of Pisa (2019). After a one-year experience as a postdoctoral fellow at the Cyprus University of Technology, I joined Trinity College Dublin in June 2022.
My research interests include several themes related to public and digital archaeology, heritage and museum studies. My expertise lies in the application of qualitative research methods for the evaluation of community archaeology projects. I participated in excavations and research projects in Greece, Cyprus and Italy. In various experiences in these three countries, I designed and evaluated outreach activities for ongoing archaeological excavation projects (among others, People and Things in Vignale project, Italy), created audio guides and panels for adults and children in archaeological parks and museums (National Archaeological Museum of Marche, Italy) and authored short stories for an app prototype (Ancient Agora of Athens, Greece). I am co-founder of Archeokids, an Italian blog about archaeology for children, and Deputy Editor for Archeostorie. Journal of Public Archaeology.
At Trinity College Dublin, I am working on the research project 'Linking community archaeology and wellbeing in the Mediterranean' (LOGGIA). LOGGIA aims to understand to what extent community archaeology practices can contribute to community wellbeing in the Mediterranean context, by focusing on the inclusion of vulnerable groups through case study research.
Selected Publications
Benetti, F., Möller, K., & Ripanti, F. 2021. Working with communities: Public participation from the archaeologists' perspective. Journal of Community Archaeology & Heritage: pp. 1–17. DOI: 10.1080/20518196.2021.1953320.
Ripanti, F., & Osti, G. 2020. The multiverse of fiction: exploring interpretation through community archaeology. In R. E. Witcher & D. Van Helden (a cura di.) Researching the archaeological past through imagined narratives. A necessary fiction, 128–147. Abingdon-New York: Routledge.
Ripanti, F., & Mariotti, S. 2018. "The God of Time is Heritage of Mine": An Emotional Approach to Public Outreach in Vignale (Italy). Advances in Archaeological Practice 6(3): pp.199–211. DOI: 10.1017/aap.2018.18.
Ripanti, F. 2019. Toward an Intermediate Level: Making the Most of Evaluation in Italian Community Archaeology. Public Archaeology 18(2): pp. 65–86. DOI: 10.1080/14655187.2020.1761089.
Ripanti, F. 2017. Italian public archaeology on fieldwork: an overview. Archeostorie. Journal of Public Archaeology 1: pp. 93–104. DOI: 10.23821/2017_4a.
Roussou, M., Ripanti, F., & Servi, K. 2017. Engaging visitors of archaeological sites through 'emotive' storytelling experiences: a pilot at the Ancient Agora of Athens. In Archeologia e Calcolatori, 405–420. Firenze: All'Insegna del Giglio. Disponibile a: https://doi.org/10.19282/AC.28.2.2017.34.
Costa, S., & Ripanti, F. 2013. Excava(c)tion in Vignale - Archaeology on the stage, archaeology on the Web. AP Journal 3: pp. 97–109. DOI: 10.23914/ap.v3i0.31.
Contact Details
O: Classics Dept
T: +353 1 896 1208
E: francesco.ripanti@tcd.ie