Digital Technologies in Human Services (NFQ Level 9) - 10 ECTS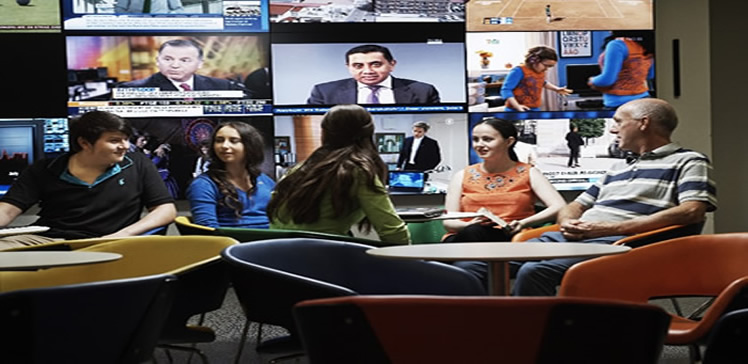 Introduction
The micro-credential is designed to meet the digital skill needs of professionals working in human services such as social work and social care work and those who manage such services. Firstly, it aims to increase learners' awareness of the use of digital technologies in human services and then to increase their ability to assess the benefits and challenges of implementing technology in human service work. Learners will develop practice skills through the evaluation of technology's impact on professional practice e.g. reach and social presence, privacy, boundaries, risk and relationship management.
The use of digital technologies in the provision of human services such as social work, health and education has gained momentum following the 'pivot' in response to Covid-19.  Supported by a European and national policy agenda driving digital transformation, human services are increasingly delivered and managed partly or wholly using such technologies. Service provision and user communication frequently draws on technologies such as video conferencing and social media.
This MC aims to provider learners with an understanding of the policy context and other drivers of digital technology use in human services and the considerable scope for the use of such technologies in human service delivery. The organisations which provide human services display distinctive features such as co-production with service users and they operate in complex contexts subject to statutory regulation and political influence. The module aims to facilitate an assessment of the benefits and challenges associated with technology use given these factors and evaluate the impact of technology use on stakeholders in human services. Learners will engage directly with the benefits and challenges of digital technologies for their own employers through the module.
Micro-Credential Outline
The micro-credential will be delivered entirely online. The learning model allows for a significant portion of independent study to be done each week by learners at a time and place that suits them, Having completed activities 4 weeks of activities, learners will come together as a group in a live online class to discuss key topics and exercises, share experiences and perspectives and get feedback on tasks.
The module will be delivered over a condensed six-week period to facilitate the engagement of professional and managerial learners. There are a number of asynchronous activities each week which learners can complete at a time that suits them. The only fixed time commitment on this module is a two-hour live class each week which will take place between 7-9pm one evening per week (TBC). Learners need to allocate additional time for the preparation of an assignment. The assignment will build on learning from case studies, readings, application, and reflection exercises completed weekly and discussed, consolidated and extended in class. In this way learners can develop their assignment incrementally over the duration of the module, linking their learning in class to a human service setting with which they are familiar
Fees
The fees for this micro-credential are €895
Entry requirements and how to apply
A level 8 Degree.
or
Relevant career experience. This experience should amount to at least 3 years in the role. A C.V. must be uploaded with the application detailing employment history
Transcript should be uploaded as evidence of a degree where applicable
An up-to-date Curriculum Vitae is also required.
Applications are open now and will close on 09.01.23
*Please note the micro-credential will not proceed if less than 10 learners are registered.
Contact
Further enquires can be directed to Emma Quill