Children's Research Centre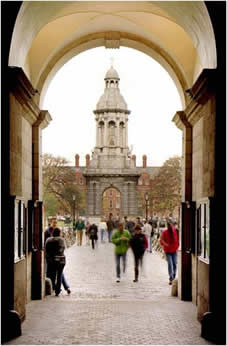 The Trinity Children's Research Centre is a specialist centre, established in 1995, which undertakes multi-disciplinary policy and practice-relevant research into the lives of children and young people and the contexts in which they live their lives.
The Centre is part of both the School of Psychology and the School of Social Work and Social Policy, and through its hosting of the Trinity Research Forum connects researchers from other disciplines across College.
In its work the Centre strives to produce high quality research of interest to researchers, policy makers and service providers internationally. We are interested in research in all aspects of childhood, but are distinctive in our perspective, locating the developing child within a complex and interactive physiological, psychological and social ecology, with child developmental outcomes measurable across the life-course.
Current research projects include the longitudinal Irish government sponsored study, Growing Up in Ireland (with the Economic and Social Research Institute); understanding the role of grandparents in the lives of children, and developing measures of outcomes for children and families in receipt of social interventions. You can find out more about us by visiting our website.