News Archive: July - December 2018
---
Launch of Ireland's First Study of Client Experiences of Long-term Methadone Maintenance Treatment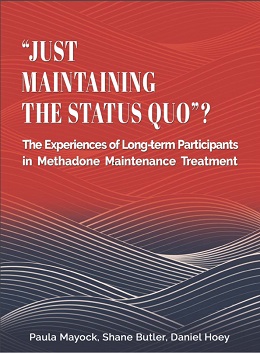 A qualitative study examining the social and health care needs of long-term participants in methadone maintenance treatment was launched on Monday, December 10th by Mary Mitchell O'Connor, Minister of State for Higher Education.
The research, authored by Dr. Paula Mayock, Dr. Shane Butler and Daniel Hoey, is the first Irish study to examine the experiences of methadone maintenance treatment (MMT) clients who have been accessing treatment over a period of at least 10 years. A majority who participated in the study were clients of MMT for more than 20 years. The research findings highlight a lack of social integration among the participants interviewed and significant issues and problems related to the clinical experience of MMT. Stigma emerged as a core cross-cutting theme in the narratives; the dominant picture was of individuals who were socially isolated, marginalised and who struggled on a daily basis with a sense of loneliness and exclusion. The findings of the research raise critical questions about how the needs of long-term MMT patients can be more effectively addressed.
Speaking at the launch, Mary Mitchell O'Connor said that meeting the need of this cohort of MMT clients "will take an evidence-based, collaborative effort involving a range of stakeholders in our community. The research report launched today provides a solid foundation from which to begin that work".
Responding to the findings of the research, Dr. Eamon Keenan, National Clinical Director, HSE Addiction Services welcomed research stating that: "The report raises a number of challenging issues for service providers but we are confident that services can be developed into the future that will address more actively the needs of this cohort of individuals on long- term methadone maintenance treatment".
The research was funded by the Dun Laoghaire Rathdown Drug and Alcohol Task Force.
For full coverage of the event, see link below to Trinity College Dublin news item:
https://www.tcd.ie/news_events/articles/trinity-research-shows-long-term-participants-on-methadone-maintenance-treatment-face-complex-obstacles-to-social-reintegration/
To listen to a Drivetime interview with Dr. Paula Mayock about the research, click here:
https://cdn.rasset.ie/manifest/audio/2018/1210/20181210_rteradio1-drivetime-methadonet_c21476994_21477016_261_/manifest.m3u8
12 December, 2018
---
Congratulations to Natalie Glynn and Paula Mayock on their Recent Publication in Child Care in Practice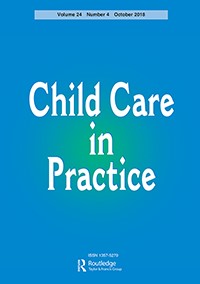 Congratulations to PhD Candidate Natalie Glynn and Assistant Professor Paula Mayock on the publication of their article in an upcoming special issue of the international journal Child Care in Practice.
The article – "I've changed so much within a year": care leavers' perspectives on the aftercare planning process – draws on data from the first phase of a qualitative longitudinal study of young people leaving care that Natalie collected for her doctoral research. A thematic analysis reveals considerable diversity in how young people experience and attach meaning to the transition out of care, including complexities surrounding youth participation in the planning process.
You can access an advance copy of the article via the link above. The special issue will be published in print and online in 2019.
10 December, 2018
---
Congratulations to Dr Louise Yorke
Congratulations to Dr Louise Yorke, former PhD student in the School, who was recently conferred with her PhD degree. Her doctoral thesis was entitled '"Maybe I will have a good life in the future…": The lives, experiences and choices of rural girls as they negotiate different pathways to urban secondary schools in Ethiopia'. Louise is pictured here with the Chancellor of the University, Dr Mary Robinson and her supervisor, Professor Robbie Gilligan. Since completing her thesis, Louise has been working as a Research Associate at the Research for Equitable Access and Learning (REAL) Centre, Faculty of Education, University of Cambridge.
06 December, 2018
---
Virpi Timonen and Luciana Lolich welcome H2020 Project Consortium to Trinity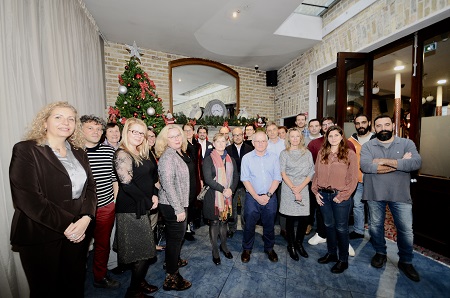 The SoCaTel project – working on the topic of co-creating for better care services for older adults – convened its Consortium meeting at Trinity 28-29.11.2018. The multi-disciplinary consortium members travelled from Spain, Cyprus, Finland, France, Hungary and the Netherlands to discuss the project's work towards co-creating a platform that will enable older adults, their carers and care professionals to identify gaps in service provision, and to develop new responses to these challenges.
More information on the project is available or check Twitter for updates.
29 November, 2018
---
Professor Sylvia Walby Visit and Public Lecture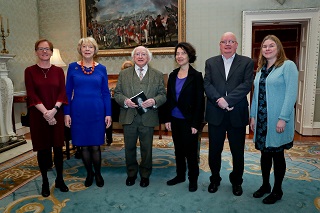 The School of Social Work & Social Policy, in partnership with Cosc, the National Office for the prevention of domestic, sexual and gender based violence hosted a public lecture by Professor Sylvia Walby OBE on Thursday 22nd November 2018. This event was sponsored by the Arts, Humanities and Social Sciences Benefactions Fund and took place in the Long Room Hub. The lecture generated great interest and had 80 attendees: including current and former School students, TCD faculty and students, staff from Tusla, domestic and sexual violence services and members of the Garda Siochána.

Professor Walby is currently the Distinguished Professor of Sociology and UNESCO Chair in Gender Research and Director of the Violence and Society UNESCO Centre in Lancaster University, UK. From 1 March 2019, she will be a Professor in the Department of Sociology at City, University of London, and leading a new interdisciplinary research centre on 'violence and society'. Professor Walby's exceptional record of research on violence, gender, feminist social theory and her seminal book Theorizing Patriarchy (1990) make her one of the leading academics globally on these critical topics. Professor Walby's connection to Trinity College Dublin dates to the foundation of the Centre for Women's Studies when she acted as the first external examiner to the Centre. Professor Walby was also part of the expert Advisory Group for the National Study on Domestic Abuse in Ireland published in 2005 by the National Crime Council and the ESRI.

On Friday 23rd November, Head of School Associate Professor Stephanie Holt and Ussher Postgraduate Fellow/PhD Candidate Siobán O'Brien Green accompanied Professor Walby to Áras an Uachtaráin for a private meeting with President Higgins and Mrs Higgins. The hour long discussion focused on the topics of sociology, gender based violence and the UN SDGs, all issues President Higgins has a particular interest in. The President has stated his commitment to addressing violence against women as an integral part of his Presidency.
26 November, 2018
---
Dr. Louise Caffrey delivers the final 'Reflections' on the International Signs of Safety Gathering in Dublin with Professor Eileen Munro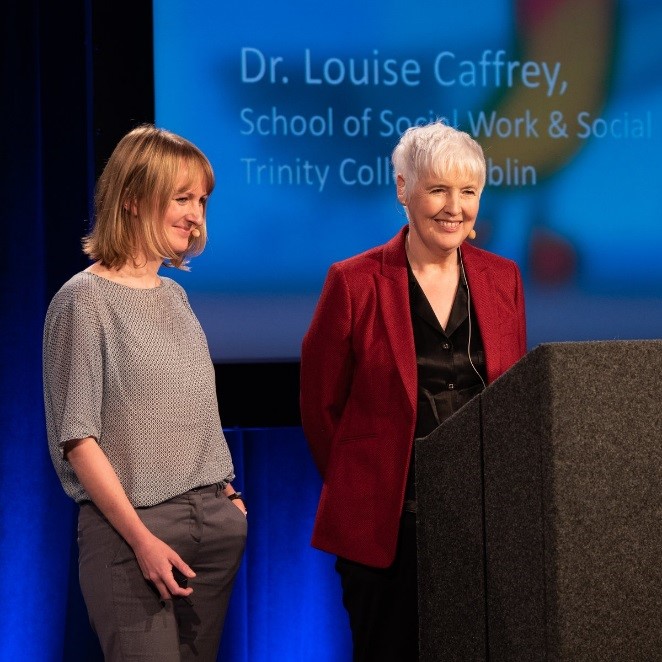 The 12th International Signs of Safety Gathering was held in Dublin from 6-8 November 2018. It was co-hosted by Tusla Child and Family Agency, which has adopted Signs of Safety as the new national practice approach to child protection and welfare, making Ireland the first whole country to implement the approach.  The Gathering featured presentations from child protection practitioners and leaders from around the globe.
Dr. Louise Caffrey was honoured to deliver the Gathering's final 'Reflections' with Professor Eileen Munro, Emeritus Professor of Social Policy at the London School of Economics (LSE) and author of the 'Munro Review of Child Protection'.
Munro and Caffrey reflected on the three days of presentations through the lens of system safety literature, highlighting how a whole system approach is required to support Signs of Safety practice. 

21 November, 2018
---
Dr Julie Byrne Presents Papers at 11th International Conference on Education, Research and Innovation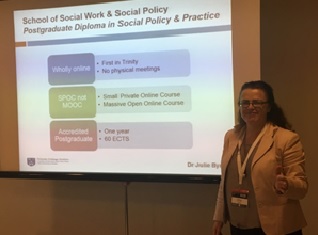 Dr Julie Byrne presented two papers at the 11th International Conference on Education, Research and Innovation in Seville, Spain.
She is pictured here giving her paper on 'Developing Accredited Online Higher Education in a University Setting: A Change Management Case Study' which was included in the Management in Higher Education stream of the conference. 
She also gave a paper, co-authored with colleague Dr Gloria Kirwan, titled 'Learning in Transition: Workplace Learning for Newly Qualified Social Workers' included in the Workplace Learning stream which she chaired.
21 November, 2018
---
Congratulations to Sarah Parker and Paula Mayock on their Recent Publication in the Journal of Family Issues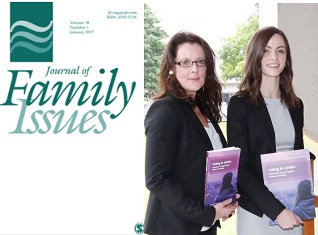 Congratulations to PhD Candidate Sarah Parker and Assistant Professor Paula Mayock on the publication of their article in the Journal of Family Issues.
The article – "They're Always Complicated but That's the Meaning of Family in my Eyes": Homeless Youth Making Sense of Family and Family Relationships – presents a thematic analysis of the ways in which 'family' is constructed and (re)negotiated in the lives of 'out of home' young people over time. It draws on data from Paula and Sarah's qualitative longitudinal research on homeless youth and their families in Ireland.
You can download the article using the link above and full access to the research reports from the study are available here (Phase 1) and here (Phase 2).
21 November, 2018
---
Virpi Timonen participates in the kick-off meeting of a new Centre of Excellence in Ageing and Care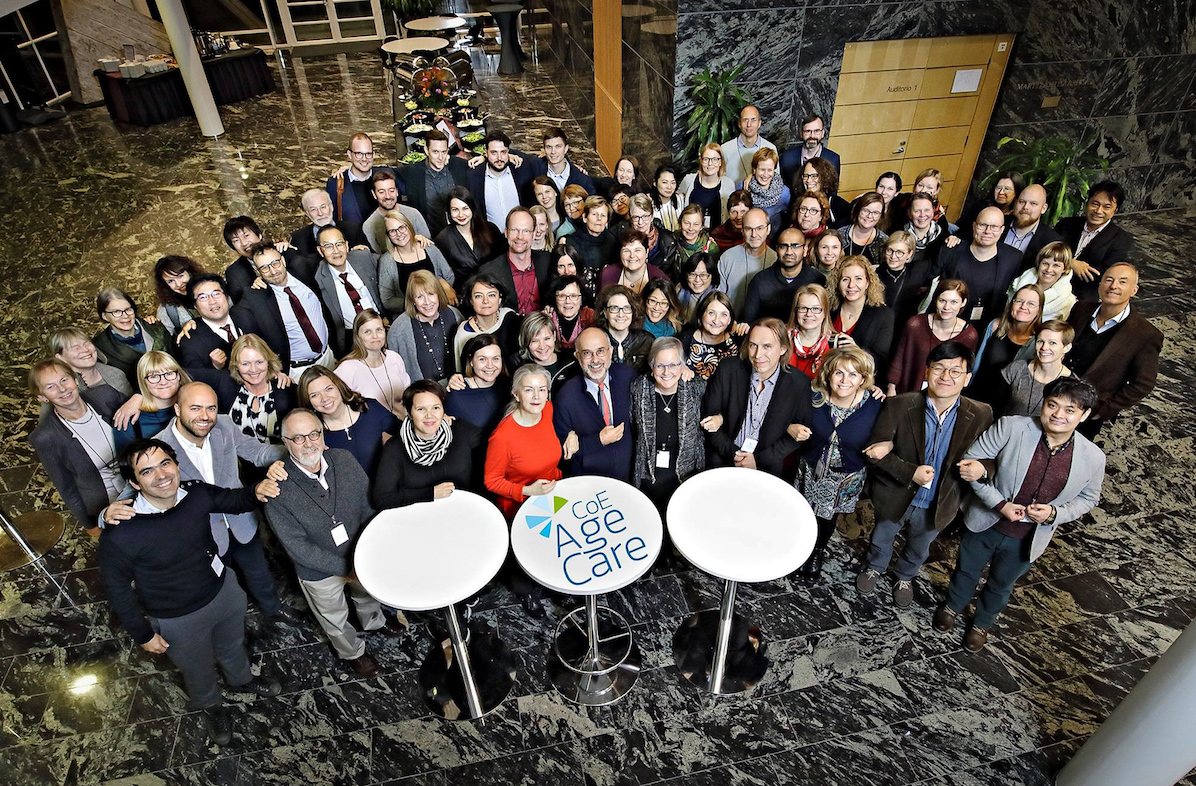 A new Centre of Excellence in Research on Ageing and Care (CoE AgeCare), a joint initiative of three Finnish Universities and involving a global network of collaborators, is hosted by the University of Jyvaskyla. The Centre is funded by the Academy of Finland for a period of eight years, enabling a sustained agenda of research and collaboration.
CoE AgeCare focuses on the transformation of ageing and care using novel conceptual and interdisciplinary perspectives, conjoining the analysis of diversification of everyday life to that of ongoing profound societal and policy change. The CoE combines scholarship from social policy, sociology and gerontology, analysing older people's care needs, agency and equality as well as the changing character of care work in the context of transnationalisation and digitalisation of the ageing society. Virpi Timonen, a Docent (Adjunct Professor) at the University of Jyvaskyla is one of the international collaborators in the CoE. More information on the initiative is available on http://www.jyu.fi/agecare
08 November, 2018
---
New book on Grandparenting across the world edited by Virpi Timonen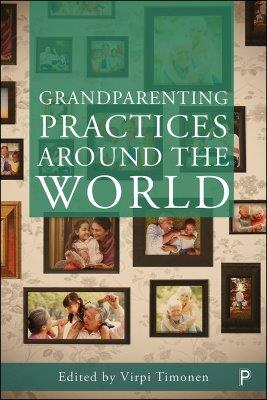 University of Bristol and University of Chicago Press have just published a new book titled Grandparenting across the world edited by Professor Virpi Timonen. This exciting collection presents an in-depth, up-to-date analysis of the unprecedented phenomenon of increasing numbers of grandparents worldwide, co-existing and interacting for longer periods of time with their grandchildren.

The book contains analyses of topics that have so far received relatively little attention, such as transnational grandparenting and gender differences in grandparenting practices. It is the only collection that brings together theory-driven research on grandparenting from a wide variety of cultural and welfare state contexts - including chapters on Europe, North America, Africa, Asia and Australia - drawing broad lines of debate rather than focusing at a country level.

Building on the success of the 2012 book Contemporary grandparenting, edited by Virpi Timonen and Sarah Arber, this book further deepens our understanding of how social structures continue to shape grandparenting across a wide range of cultural and economic contexts. The book is essential reading and reference for researchers, students and policy-makers who want to understand the growing influence of grandparents in ageing families and societies across the world.
08 November, 2018
---
4th Children in Care Research Forum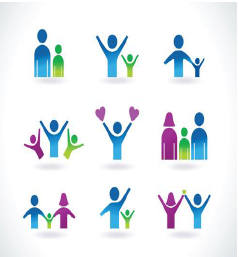 Prof. Robbie Gilligan and Assistant Prof. Eavan Brady will host the 4th Children in Care Research Forum featuring two international speakers on Thursday 8th November in the Long Room Hub, Trinity College Dublin from 10am. This event will feature presentations from:
Prof. Janet Boddy: Director, Centre for Innovation and Research in Childhood and Youth School of Education and Social Work, University of Sussex

Dr. Aoife O'Higgins: Researcher, Rees Centre, University of Oxford
This event is an opportunity to learn about international research related to children in care, care leavers, and carers. This is a free event. No registration required.
23 October, 2018
---
Congratulations to Orla Crowe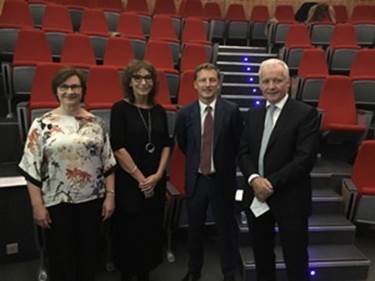 Congratulations to Orla Crowe, Year 1 PhD student, who was an invited Plenary Speaker at the National Psycho-oncology Symposium held in St Vincent's University Hospital on Friday 12th October. Her presentation was entitled 'Unmet Need – the Patient's Perspective'. In the photograph, Orla is first on the left with, from left to right, Professor Diana Harcourt, Director of the Centre for Appearance Research (CAR) University of the West of England, Bristol, Dr Jerome Coffey, Director of the National Cancer Control Programme and Professor Hugh Mulcahy, St. Vincent's University Hospital. Orla is in the very early stages of her PhD study which is investigating the lived experience of mothers of young people living with intellectual disability. Her supervisor is Professor Robbie Gilligan.
19 October, 2018
---
School Welcomes Dr Maria Pallisera from University of Girona as Academic Visitor this Term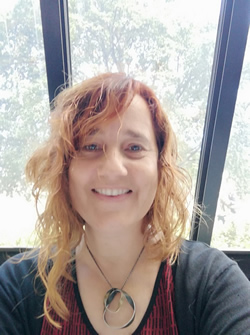 Dr. Maria Pallisera received her PhD in Education in 1994 from University of Girona, where she is an associate professor at the Department of Pedagogy, former coordinator of Social Education Degree, and the present coordinator of the PhD Programme in Education. Her current research interests are focused on social inclusion of people with intellectual disabilities (independent living, community participation and supporting social networks and relationships of people with intellectual disabilities), as well as inclusive research. In the past she has worked on studies linked to work inclusion (supported employment) and transition to adult life.
For more details about her work please see here.
11 October, 2018
---
School Well Represented at Major International Conference on Child Welfare - EUSARF in Porto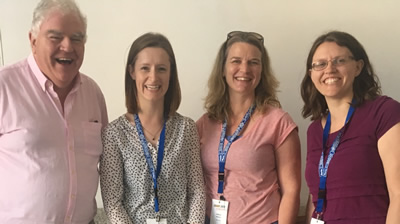 Four members of the School contributed to the programme of the European Scientific Association for Residential and Family Care (EUSARF) 2018 Conference in Porto from 2nd to 5th October. The title of the conference was 'All Children, All Families – Promoting Excellence in Child Welfare Research, Policy and Practice.

Natalie Glynn, PhD student (Supervisor: Asst. Prof Paula Mayock) presented a paper entitled 'Surrounded by People Yet Alone? Findings from a Qualitative Longitudinal Study of Aging Out of State Care in Ireland'. Sinead Whiting PhD student (Supervisor: Prof. Robbie Gilligan) presented her poster entitled 'The Transition from Care to Adoption in Late Teen Years'.

Asst Prof Eavan Brady (PhD supervisor: Prof Robbie Gilligan) gave two presentations based on her PhD research: 'What is Placement Success? Reflections on the Educational Outcomes of Care-Experienced Adults' and 'Positive Turning Points in the Educational Journeys of Care-Experienced Adults: Preliminary Findings of a Life-Course Study'.

Professor Robbie Gilligan gave an invited keynote address entitled 'Work: A New Frontier in Promoting Positive Transitions for Young People Leaving Care'. He also co-convened a symposium entitled 'Young Adult Care Leavers in the World of Work' with Dr Laura Arnau-Sabates, UAB – Autonomous University of Barcelona. He was also one of the five presenters at the Symposium with a paper co-authored with Dr Laura Arnau-Sabates entitled 'Pathways from Care to Work Study – Some Key Learning to Date'. Professor Gilligan was also co-author of two other presentations. The first was led by Dr Riikki Korkiamaki, University of Tampere entitled 'Marginalised Young People and Misrecognition: A Case Study from Residential Care with Unaccompanied Refugee Minors in Finland', and the second was co-authored with a team led by Dr Paulo Delgado, School of Education of the Polytechnic Institute of Porto, Portugal (ESEPP), Vania Salvador Pinto, University of Oxford, and Joao M. S. Carvalho, University of Minho, entitled 'Contact in Foster Care: What's Happening in Portugal from the Children's Perspective?' Professor Gilligan also gave a Pre-Conference presentation at the EUSARF Academy for PhD students entitled 'Introducing Yourself'.
08 October, 2018
---
Dr. Paula Mayock participates in UNECE panel on homelessness and housing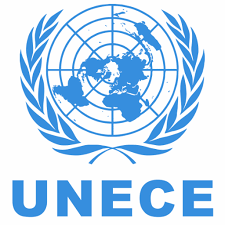 Dr Paula Mayock was one of three experts invited to participate in a 'Library Panel Event' on homelessness and housing organised by the United Nations Economic Commission for Europe (UNECE), held at Palais de Nations, Geneva, Switzerland on October 3rd. Coinciding with World Habitat Day, this was one of a series of events organised by the UNECE to highlight the issue of homelessness. Other panelists included Juha Kaakinen, CEO of the Y-Foundation in Finland and Miloon Kothari, President of UPR Info and Former UN Special Rapporteur on Adequate Housing.
05 October, 2018
---
The School Welcomes Elli Wilson, Research Assistant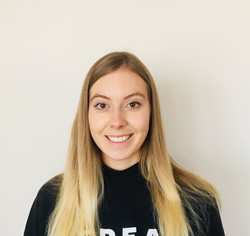 The School welcomes Elli Wilson, who has recently taken up the post of Research Assistant. Elli will work on the qualitative arm of a HRB-funded mixed-methods study entitled 'Methadone Substitution Treatment: Mortality and Progression Pathways'. Dr. Gráinne Cousins at Royal College of Surgeons in Ireland is the Principal Investigator (PI) of the quantitative arm of the study while Dr. Paula Mayock is the PI of the qualitative component of the research.

Elli's BA was in Social Anthropology, Politics and International Relations at the University of Cambridge. Whilst at Cambridge she conducted ethnographic research amongst feminist activists in London and also received a travel grant to explore post-Soviet national identity in Slovakia. She was involved in student campaigns for gender equality and spent time as the academic representative for her course as well as in several college committee positions.

Having moved to Dublin in 2017 Elli recently completed an MPhil in Gender Studies at Trinity. For her thesis she conducted research in the form of online surveys and in-depth interviews among users of long-acting reversible contraception LARC in the UK with a focus on choice, control and autonomy.

Elli's research interests centre on gender and health inequalities with a perspective informed by medical anthropology. She uses her background in activism and volunteering with vulnerable groups to inform theory with practice and is looking forward to working on a mixed-methods project for the first time.
01 October, 2018
---
Congratulations to Amy Stapleton and Danielle O'Sullivan, recipients of the Irish Research Council's Government of Ireland Postgraduate Scholarship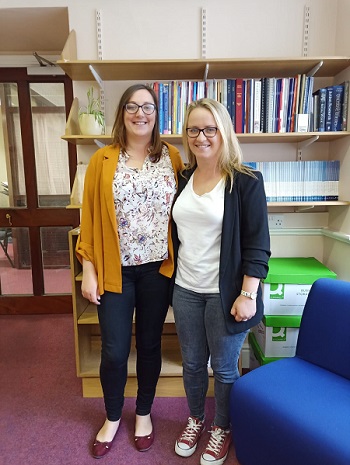 The School of Social Work and Social Policy congratulates two PhD students, Amy Stapleton and Danielle O'Sullivan, who have been awarded funding for their PhD research by the Irish Research Council's Government of Ireland Postgraduate Scholarship programme. Both Amy and Danielle are supervised by Assistant Professor Paula Mayock.

Amy Stapleton

Amy's PhD research will examine the experiences of separated children as they transition to adulthood in two European contexts (France and Ireland) using a comparative, participatory action research approach.
Amy has a background in international development and policy, with a strong focus on migration and youth issues. In 2012, Amy was awarded a two-year Erasmus Mundus scholarship to study on the MITRA Masters programme in Intercultural Mediation: Identities, Mobilities and Conflicts. She has lectured in Intercultural Communication, Migration, Research Methods and English in the University of Lille and the Catholic University of Lille. Since 2015, as associate editor of the Student Forum with the international journal AI & Society, and as founder of the Young Researchers Forum within an international technical committee (TC9.5 Technology, Ethics, International Stability and Culture (TECIS), IFAC), Amy has been working to promote the increased participation of young researchers, particularly from developing countries and marginalised communities, within academia.

Danielle O'Sullivan

Danielle's PhD research focuses on the lived experience of lesbian, gay and bisexual prisoners (LGB) in Ireland. Her research is qualitative and seeks to bridge a clear gap in knowledge and understanding of LGB prisoners, a population that is frequently side-lined or ignored.
Danielle holds a Master of Social Science: Rights and Social Policy, Master of Laws and a Bachelor of Business from Maynooth University. She worked in the legal and policy sectors prior to commencing her PhD and has a particular interest in the conduct of research with vulnerable populations. Danielle has a long-standing interest in lesbian, gay and bisexual issues, specifically, and criminal justice and has volunteered in a number of roles relating to LGB and mental health advocacy.
26 September, 2018
---
Dr Erna O'Connor Presents Paper at 12th International Conference on Practice Teaching and Field Education in Health and Social Work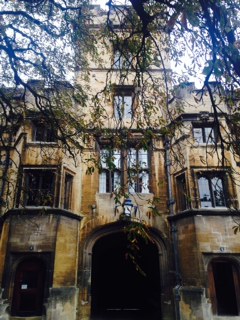 Dr Erna O'Connor presented a paper entitled 'Addressing the emotional and unconscious aspects of practice teaching and learning - the potential of relationship-based practice' at the 12th International Conference on Practice Teaching and Field Education in Health and Social Work at St. John's College, Oxford  on September 11th
12 September, 2018
---
Professor Robbie Gilligan completes stint as Visiting Professor at University of Sussex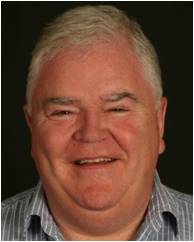 Professor Robbie Gilligan recently completed a twelve week stint as Visiting Professor at the Centre for Innovation and Research on Childhood and Youth (CIRCY) in the School of Education and Social Work at the University of Sussex. During his time there, Robbie presented a seminar in the CIRCY Fifth Anniversary Seminar Series on May 14th entitled 'The World of Work in the Lives of Looked-after Young People and Care Leavers – The Importance of Harnessing its Transformative Potential'. He also presented a seminar for staff from Brighton and Hove City Council on June 24th entitled 'From Narratives of Failure to Narratives of Potential - re-imagining work with children and young people in care and care leavers'.
23 August, 201
---
Congratulations to Dr Louise Caffrey on her recently published articles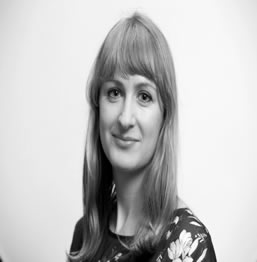 Dr Louise Caffrey has recently published an article co-authored with Professor Ewan Ferlie and Professor Christopher McKevitt, both of King's College London, entitled "The strange resilience of new public management: the case of medical research in the UK's national health service" in the Public Management Review.
She has also recently published the article "A systems approach to policy evaluation", with Professor Eileen Munro of the London School of Economics, in Evaluation.
15 August, 2018
---
Final Call - Last Remaining Places on the Postgraduate Diploma in Child Protection and Welfare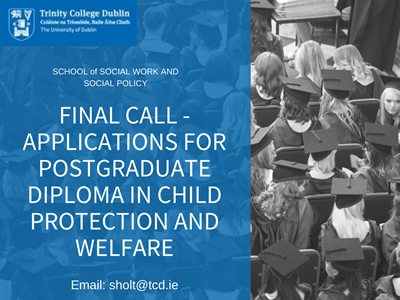 The School of Social Work and Social Policy are now taking final applications for the remaining place on the Postgraduate Diploma in Child Protection and Welfare.
This national, multi-disciplinary, in-service course is sponsored by the Child and Family Agency and is aimed at experienced, professionally qualified personnel who carry regular responsibility for management/training/frontline delivery of child protection and welfare services under the Child Care Act 1991, the Children Act 2001 and related legislation.  Course participants normally include service managers and supervisory/main grade professionals (social workers, public health nurses, psychologists, doctors, Gardai, child care workers, speech and language therapists, teachers, lawyers, youth and project workers, etc.). A second year leading to a M.Sc. in Child Protection and Welfare is available to eligible candidates who have completed the Postgraduate Diploma with a 2.1 or better result.
More information about the course can be found on our information page.
There is also a fully funded scholarship, available for Tusla staff, for the Postgraduate Diploma in Child Protection and Welfare.
Any queries about this course should be directed to the Course Director, Dr Stephanie Holt.
03 August, 2018
---
Virpi Timonen's term as President of the Research Committee on Ageing of the International Sociological Association ends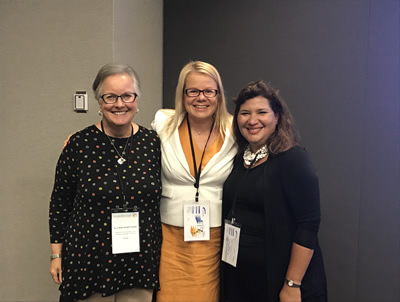 After serving as President of the Research Committee on Ageing (RC11) of the International Sociological Association (ISA) for the four-year inter-congress period of 2014-18, Virpi Timonen oversaw the election of a new committee at the World Congress in Toronto, Canada, 15-21 July. Pictured, from left to right, Past President (2010-14) Professor Anne Martin-Matthews (University of British Columbia, Canada), Immediate Past President (2014-18) Professor Virpi Timonen (Trinity College Dublin), and newly-elected President Professor Sandra Torres (Uppsala University, Sweden) who will serve from now until the next world Congress in Melbourne, Australia, in 2022. As President, Virpi Timonen sponsored and oversaw two inter-congress meetings of the RC11, held at Syracuse University, US, in 2015 and in Vienna, Austria, in 2016. She also introduced a new Emerging Scholars award for RC11 members.
30 July, 2018
---
Congratulations to Dr Derina Johnson the Publication of a Commentary Piece in The Conversation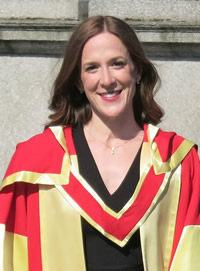 Congratulations to Dr Derina Johnson, recent PhD graduate from our School, who had a commentary piece relating to her PhD research published in The Conversation.

Derina wrote about the boys trapped with their football coach in caves in Thailand, and how a number of them, including the coach, were stateless. One boy, Adul Sa-mon, had received a lot of media coverage for being the only English speaker among the group, facilitating communication with the British rescue divers. Drawing on her research with young people living with uncertain or stateless documentation in Thailand, Derina argued how the episode served to underline the talents and capacity of this very marginalised group of young people. The piece can be read here.
20 July, 2018
---
Congratulations BSS Class of 2018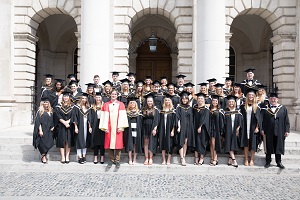 Congratulations and best wishes to our recent undergraduate social work students who graduated on Thursday 21st June.
20 July 2018
---
Applications are now open for the ONLINE CPD Course in Legal Training for Child Protection and Welfare Practitioners, offered by Mason Hayes & Curran and Trinity College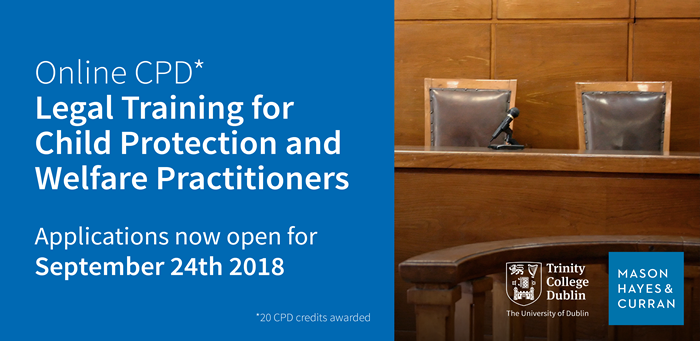 Following the recent amendment to the Irish Constitution (Article 42A) and the introduction of a range of new Child Protection Legislation, such as the Children First Act 2015 and the Children and Family Relationships Act 2015, Child Protection Practitioners have identified the need for further training to carry out their roles and responsibilities within the current legal framework. In response to this, Mason Hayes & Curran, in collaboration with the School of Social Work and Social Policy at Trinity College Dublin, are pleased to announce a new ONLINE Continuing Professional Development (CPD) course in Legal Training for Child Protection and Welfare Practitioners.
This four week online course, commencing on September 24, 2018 at a cost of €200, is relevant to Allied Health Professionals within the scope of Child Protection and Welfare including Social Workers, Social Care Workers, Family Support Workers, Public Health Nurses and Gardaí. Participants of the course will be able to access relevant and up to date online learning materials at their convenience over a four week period from September 24, 2018. The online course includes videos, interactive presentations, case examples, case law, and discussion. The closing date for course registration is September 9, 2018
13 July, 2018
---
Social Work, Education and Social Development International Conference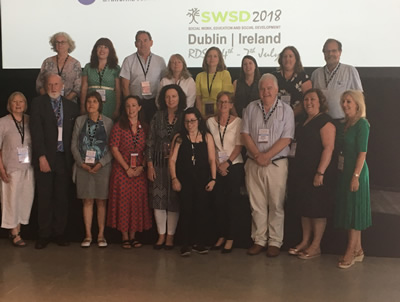 Congratulations to School staff who were involved in the organisation and running of the hugely successful Social Work, Education and Social Development international conference which took place at the RDS from 4th-7th July 2018 attracting over 2,200 delegates from over 100 countries. organised on behalf of the International Federation of Social Workers, The International Schools of Social Work and the International Council on Social Welfare. The four Schools of Social Work (TCD; UCD; NUI Galway; and UCC) partnered very successfully with the European Anti-Poverty Network Ireland, the Irish Association of Social Workers and their counterparts BASW Northern Ireland. The event was kindly sponsored by the Department of Child & Youth Affairs, The Probation Service and Tusla, The Child & Family Agency and there was a great mix of both Irish and international delegates throughout a lively, stimulating and engaging programme
In addition to those with responsibility at Local Organising and Scientific Committee level (Gloria Kirwan; Trevor Spratt; Robbie Gilligan; Stephanie Holt – Co-chair of the Scientific Committee; Michael Feely; Maeve Foreman), other school staff also contributed to the programme by presenting papers and indeed chairing session (Julie Byrne; Eavan Brady; Erna O'Connor) and our PhD and social work student communities were busy supporting the conference also by volunteering their time as helpers and chairs of various sessions. Please see attached photograph in addition to an artist impression of the key messages from the keynote speakers over the course of the conference.
July 20th, 2018
---