News Archive: July-Dec 2021
---
Congratulations to MSc in Child Protection & Welfare graduate Susan O'Connor Funcheon & Assistant Professor Eavan Brady on their recently published article in Child Abuse and Neglect.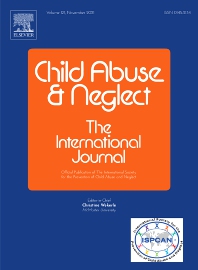 The article is entitled 'An exploration of professional and practice-based perspectives on reunification of children in out-of-home care in Ireland: The road less travelled?' The article can be accessed here
28th October 2021
---
Dr Natalie Glynn and Associate Professor Paula Mayock publish article in Journal of Youth Studies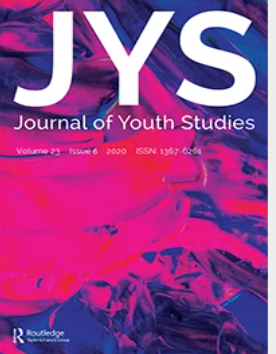 The article entitled "Housing after Care: Understanding security and stability in the transition out of care through the lenses of liminality, recognition and precarity" examines care leavers' experiences of seeking housing based on data from a qualitative longitudinal study of sixteen care-experienced youth in Ireland. The findings demonstrate how aftercare policies and a lack of affordable housing combined to create precarity for many, highlighting the deleterious consequences of time-limited aftercare supports for care leavers' sense of security and their ability to achieve valued life goals.
Dr. Natalie Glynn completed her PhD at the School of Social Work and Social Policy in 2019. She is currently a Research Officer/Lecturer in the Institute for Political Science at the University of Tübingen in Germany, where she teaches in the areas of youth policy and evaluation.

The article is available to read here
5th October 2021
---
LAUNCH OF OUR NEW SOCIAL POLICY JOINT HONOURS PROGRAMME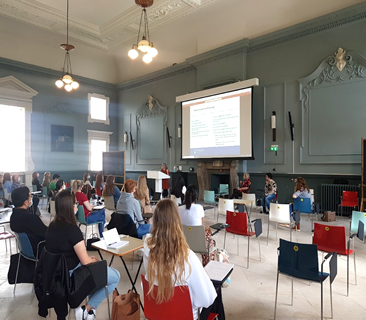 Wednesday September 22nd saw the inaugural orientation and launch of our School's new undergraduate offering of Social Policy as a subject in the BA Joint Honours programme. This new presence for Social Policy in the undergraduate programme allows students to combine Social Policy with Economics, Politics, Sociology and Modern Languages.  On Wednesday we welcomed the largest intake of Junior Fresh students to our subject, with over 40 students from Ireland and across the globe. The highly inclusive entry pathways facilitate access through multiple routes  - CAO, mature entry, Trinity Access Programme (TAP) and the DARE and HEAR scheme pathways. While CAO points increased on many programmes this year, Social Policy saw a significant surge of over 100 points compared with last year, with points for 2021/22 ranging from 554 to 588 depending on the subject combination. The testifies to the value of being a part of Trinity College's new Undergraduate Curriculum through the Joint Honours programme with its innovative and ambitious teaching and learning approach and graduate attributes.  It also highlights the growing relevance of Social Policy as a field of study for students committed to playing a part in realising a more inclusive, just and knowledge-based society.  We look forward to the next four years together and the day when our Junior Fresh students join our new Provost Prof Linda Doyle in front square to celebrate their graduations. Go n-éirí an bothar leo! If you would like any information about the new Social Policy Joint Honours programmes, see the school webpage https://www.tcd.ie/swsp/undergraduate/joint-honors-social-policy/ and contact the Course Directors Dr Julie Byrne and Dr Catherine Conlon.
4th October 2021
---
We are Hiring! Assistant Professor in Social Policy - 4 Year Contract.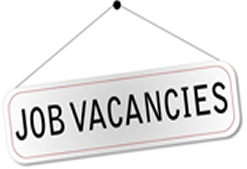 The School is delighted to announce that we are hiring an Assistant Professor in Social Policy - 4 Year Fixed Term Contract. Full details can be found here
22nd September 2021
---
UPCOMING: Online CPD training course on Domestic Violence & Child Protection Training for Practitioners
The School, in collaboration with Trinity Online and Mason, Hayes & Curran, is honoured to be running our training course for child protection and welfare practitioners in direct response to the rise in domestic violence cases over the course of the pandemic.
The organisers of the course are Stephanie Holt, Associate Professor and Head of School at the School of Social Work & Social Policy in Trinity College Dublin, and Sonya Bruen of legal firm Mason, Hayes & Curran. This course was designed to meet the need for specialised training for a range of practitioners who work with families and children experiencing domestic violence. This is a socio-legal module with a focus on two main practice areas which are
1. Research Findings and Practice Guidence
2. Legal Framework for Domestic Violence and Child Protection;
Further details are available here here
26th August 2021
---
The new Trinity Research in Social Sciences Podcast is now live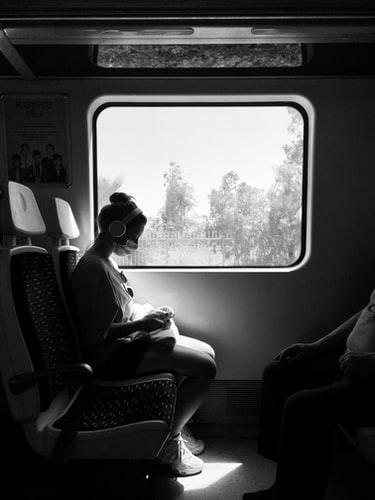 Click here for a link to all the episodes of the new TRiSS podcast
13th August 2021
---
Generation Covid: Experiences of the coronavirus pandemic among secondary school graduates of 2020 in Ireland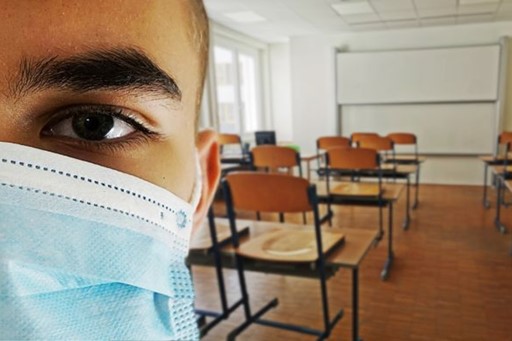 School closures and remote learning resulted in major disruptions for final-year secondary school students who were due to take their examinations in June 2020. This article by Ayeshah Emon (Teaching Fellow in Social Policy), Jo Greene (Graduate from Masters in Applied Social Research) and Virpi Timonen (Professor in Social Policy) examines the impact of the coronavirus restrictions on the lives, education and plans of graduating secondary school students in Ireland. We found that while participant responses to the pandemic were diverse, some students struggled more with the worry and uncertainty caused by the pandemic than others. Instead of assuming uniform effects of the pandemic in young populations, we need to be attuned to the diverse pathways whereby some young adults can tap into their social networks and creative resources while others need extensive support to make up for the lost opportunities and isolation that ensued from the pandemic.
The article – titled "Generation Covid: Experiences of the coronavirus pandemic among secondary school graduates of 2020 in Ireland" - is available on Open Access (free for all to read) in Cogent Education – https://doi.org/10.1080/2331186X.2021.1947014
7th July 2021
---
New paper on children's views about their time in primary school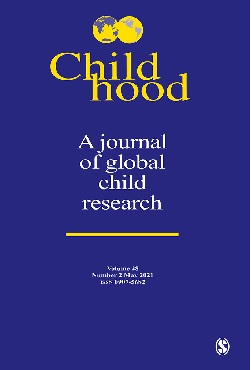 What do children think of primary school and its role in their lives over the years as they prepare to move on to secondary school ? Professor Robbie Gilligan and Dr Jennifer Scholtz, Research Associate, collaborated with Professor Daniela Sime, University of Strathclyde to investigate this surprisingly under-studied question. They have recently published an open access paper in the journal Childhood based on their study in a Scottish primary school. The findings are a reminder of the aspects of school life that children value - a sense of belonging, support and encouragement from teachers, and friendship and fun with peers. There are also insights as to what children may find more challenging from their time in primary school. Further details at

Citation:
Sime, Daniela, Robbie Gilligan, and Jennifer Scholtz. "Children at transition from primary school reflecting on what schools are for–narratives of connectedness,(mis) recognition and becoming." Childhood 28.2 (2021): 294-308. https://journals.sagepub.com/doi/full/10.1177/0907568221992852
6th July 2021
---