News Archive: August - December 2020
---
Enabling Entrepreneurship for Young Refugees - a Practice Guide for Youth-Serving Entrepreneurship Organisations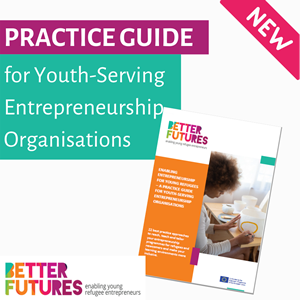 The new toolkit "Enabling Entrepreneurship for Young Refugees - a Practice Guide for Youth-Serving Entrepreneurship Organisations", co-authored by PhD researcher Amy Stapleton, has been published this week.
As part of the Erasmus Plus funded project "Better Futures - Enabling Young Refugee Entrepreneurs", the toolkit contains 22 best practice tips for youth-serving entrepreneurship organisations preparing to engage in outreach with young refugees and newcomers from migrant and minority backgrounds.
https://betterfutures.how/toolkit-en/
#refugee #entrepreneurship #trainthetrainer #youngrefugees #migrants #entrerpreneurs #youngentrepreneur
15th December, 2020
---
MSc Child Protection & Welfare graduate publication!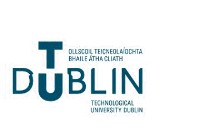 Congratulations to MSc Child Protection & Welfare graduate Helena Kennedy and her former supervisor Associate Professor Stephanie Holt on their recent publication in the Journal of Social Care  https://arrow.tudublin.ie/cgi/viewcontent.cgi?article=1057&context=jsoc
Helena has worked for Tusla, Child and Family Agency for seventeen years, with the last eleven years as Social Care Manager in a Children's Residential Centre in Dublin North East. Helena completed the MSc in Child Protection and Welfare in the School of Social Work & Social Policy in 2018. Helena focused her dissertation on the effect domestic violence can have on the people in care and this publication reports selectively on her thesis.
11th December, 2020
---
The School of Social Work & Social Policy was delighted to organise a webinar hosted by Trinity Research In Social Science (TRiSS) on Trends & Directions in Criminal Justice (FULL VIDEO)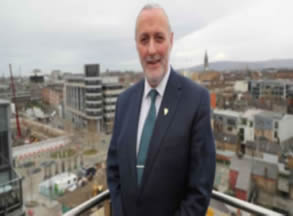 The full video of the our recent webinar on 'Trends and Directions in Criminal Justice: Learning from the Past, Creating the Future' can be viewed here
7th December, 2020
---
PhD Student Amy Stapleton joins the International Advisory Board of the Educational Action Research Journal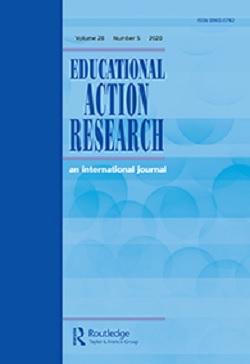 Amy Stapleton recently joined the International Advisory Board of the Educational Action Research Journal where she will be supporting the journal's reviewing process, journal promotion and the development of special issues. This journal publishes accounts of a range of action research and related studies, in education and across the professions, providing a forum for dialogue on the methodological and epistemological issues and enabling different approaches to be subjected to critical reflection and analysis.
More information on the journal can be found at: https://www.tandfonline.com/toc/reac20/current
3rd December, 2020
---
Dr Stephanie Holt presents at Tusla Webinar on Domestic Violence

Dr Stephanie Holt recently presented on a Tusla webinar and warned of the impacts of domestic violence on children. Details on the full presentation can be found here
30th November, 2020
---
Upcoming Webinar: Disability and the Ethics of Conducting Research in Higher Education
Webinar: 15.30-17.00, Thursday 3 December 2020
International Day of Persons with Disabilities
Disability Research Network, Trinity College Dublin

Article 31 of the UN Convention on the Rights of Persons with Disabilities provides that 'States Parties undertake to collect appropriate information, including statistical and research data, to enable them to formulate and implement policies to give effect to the present Convention.' This indicates the importance of ensuring that disability is included in the design of research strategies and projects, but also that people with disabilities are able to conduct and participate in research. Article 31 specifies that this must be pursued in compliance with 'ethical principles'. This international webinar provides an opportunity to explore further the intersection between advancing disability-inclusive research and upholding respect for research ethics.

Speakers

Dr. Teresa Blankmeyer-Burke, Gallaudet University: 'Research Ethics: Access and Inclusion'
Dr. Edlyn Vallejo Peña, California Lutheran University: 'Strategies for Disability-Centered Research Approaches'
Dr. Clodagh Brooks, Associate Vice Provost for Diversity and Equality: 'Changing College Cultures: Disability in Trinity'
Chairs:
Dr. John Bosco Conama and Dr. Susan Flynn, Trinity College Dublin
Register through Eventbrite
26th November, 2020
---
Best Article Award for Virpi Timonen and Luciana Lolich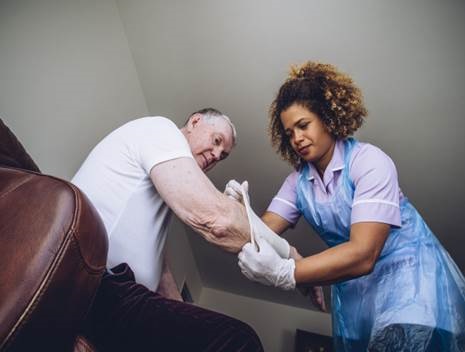 The Association for Gerontology Education in Social Work (AGESW) in the United States has presented the Rose Dobrof award to Virpi Timonen and Luciana Lolich for their article "The poor carer": Ambivalent social construction of the home care worker in elder care services'. This award is presented to the authors of the most outstanding article published in the Journal of Gerontological Social Work during the past year, demonstrating methodological rigour, strong innovation, and great impact in the field of gerontology.
Link to article:
https://www.tandfonline.com/doi/full/10.1080/01634372.2019.1640334
23rd November, 2020
---
Recent Death of a Former Colleague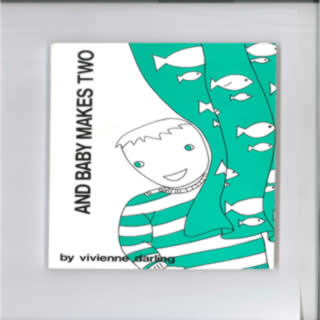 It is with deep regret that the School of Social Work & Social Policy announces the death of Vivienne Darling, whose association with the School (previously the Department of Social Studies), stretches from her time as a student in the 1940s, in a number of different roles from the 1950s onwards and, finally, as Head of Department between 1985 and 1992. Vivienne played a key role in the development of the Bachelor of Social Studies degree in the early-1960s, and later in securing professional accreditation for this degree from the Central Council for the Education and Training of Social Workers in 1973. Vivienne was one of the early researchers to explore the Irish adoption system and served as a member of the Adoption Board during the 1980s. Her commitment to social work education has been marked in College by the annual award of the Vivienne Darling Prize to the Senior Sophister student who attains the highest mark in their Social Work Practice Project.
23rd November, 2020
---
Professor Robbie Gilligan co-authors ten country study of the emerging model of 'extended care' aimed at enhancing support for young people reaching the care leaving age of 18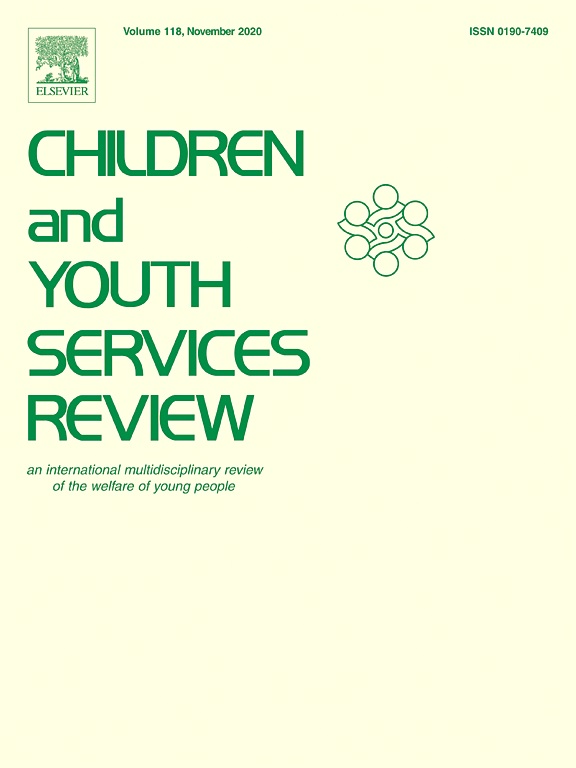 Professor Robbie Gilligan is a member of an international team of ten researchers who have published a paper in Children and Youth Services Review exploring the potential of 'extended care'. This is an emerging model of provision in certain countries aimed at addressing the challenges young people in care face when they reach the upper age limit of 18 years and who then must typically leave the care system to live independently. 'Many jurisdictions have introduced reforms to give young people the opportunity to remain voluntarily in care until age 21 or later' Professor Gilligan explains. 'This ground-breaking paper examines the extent of such developments (or not) across ten countries, and the available research evidence on the operation and effectiveness of such measures.' The citation for the paper is: van Breda, A. D., Munro, E. R., Gilligan, R., Anghel, R., Harder, A., Incarnato, M., Mann-Feder, V., Refaeli, T., Stohler, R., & Storø, J. (2020). Extended care: Global dialogue on policy, practice and research. Children and Youth Services Review 105596.
17th November, 2020
---
UPCOMING EVENT: 8th Children in Care Research Forum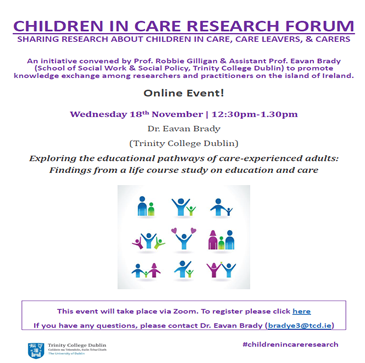 The 8th Children in Care Research Forum will take place on Wendesday 18th November from 12:30-1:30pm. Details of event in attached flyer.
17th November, 2020
---
New Article on Women's Homelessness Published in the European Journal of Homelessness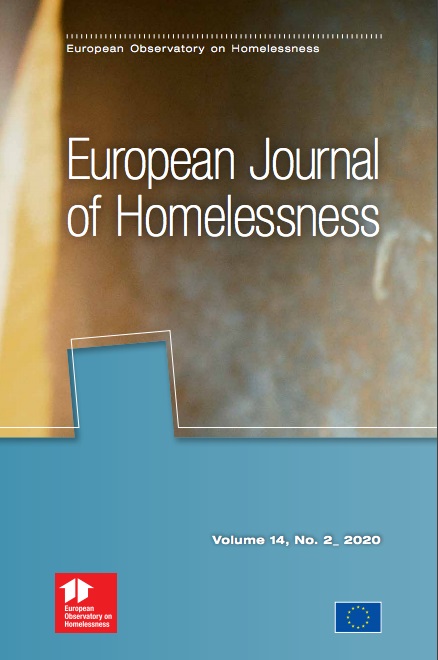 Assistant Professor Paula Mayock and Dr. Sarah Sheridan have published an article entitled "Women Negotiating Power and Control as they 'Journey' Through Homelessness: A Feminist Poststructuralist Perspective" in the European Journal of Homelessness. Using a feminist poststructuralist framework, this article examines homeless women's trajectories through and out of homelessness based on data from a qualitative longitudinal study of women's homelessness in Ireland.
The article can be accessed here:
https://www.feantsaresearch.org/public/user/Observatory/2020/EJH_142_Final_version/EJH_14-2_A1.pdf
16th November, 2020
---
Publication of Chapter in 'Narrating Childhood with Children and Young People: Diverse Contexts, Methods and Stories of Everyday Life' (Palgrave Macmillan).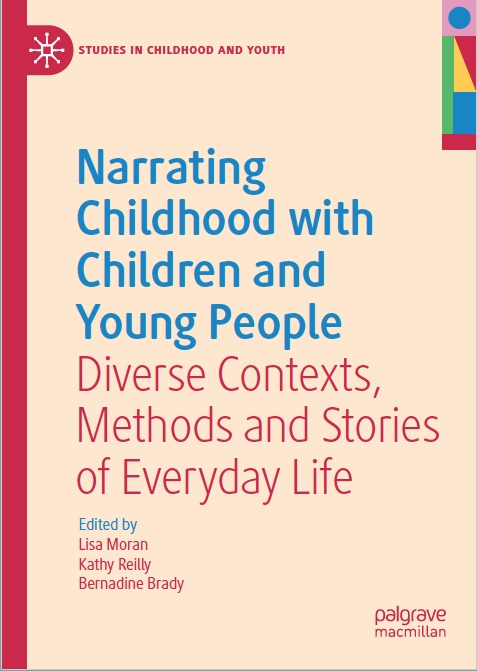 Assistant Professor Paula Mayock and Sarah Parker, Doctoral Researcher, have published a chapter entitled 'Young People Narrating the Meaning of Homelessness and Home' in Narrating Childhoods with Children and Young People: Diverse Contexts, Methods and Stories of Everyday Life, edited by Lisa Moran, Kathy Reilly and Bernadine Brady (Palgrave Macmillan).
This volume draws together scholarly contributions from diverse, yet interlinking disciplinary fields, with the aim of critically examining the value of narrative inquiry in understanding the everyday lives of children and young people in diverse spaces and places, including the home, recreational spaces, communities and educational spaces.
Further information on the book can be found her https://www.palgrave.com/gp/book/9783030556464
16th November, 2020
---
PhD student Calvin Swords co-authors an article alongside National Engagement and Recovery Lead Mr. Michael John Norton in The Journal of Mental Health Training, Education and Practice.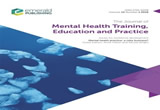 The article published by Calvin and Michael is entitled 'Social Recovery: a new interpretation to recovery-orientated services – a critical literature review'. This paper reflects on the first known definitional account of personal recovery which was introduced in the late 20th century.
The review seeks to answer the question – what are the service users' views on the recovery concept in 2020? The findings identify the need for mental health policy to adopt a focus on social recovery if the ethos of personal recovery is to be fulfilled. The authors provide 6 key dimensions which could inform policy provisions moving forward.

2nd November, 2020
---
Webinar 'Trends and Directions in Criminal Justice: Learning from the Past, Creating the Future.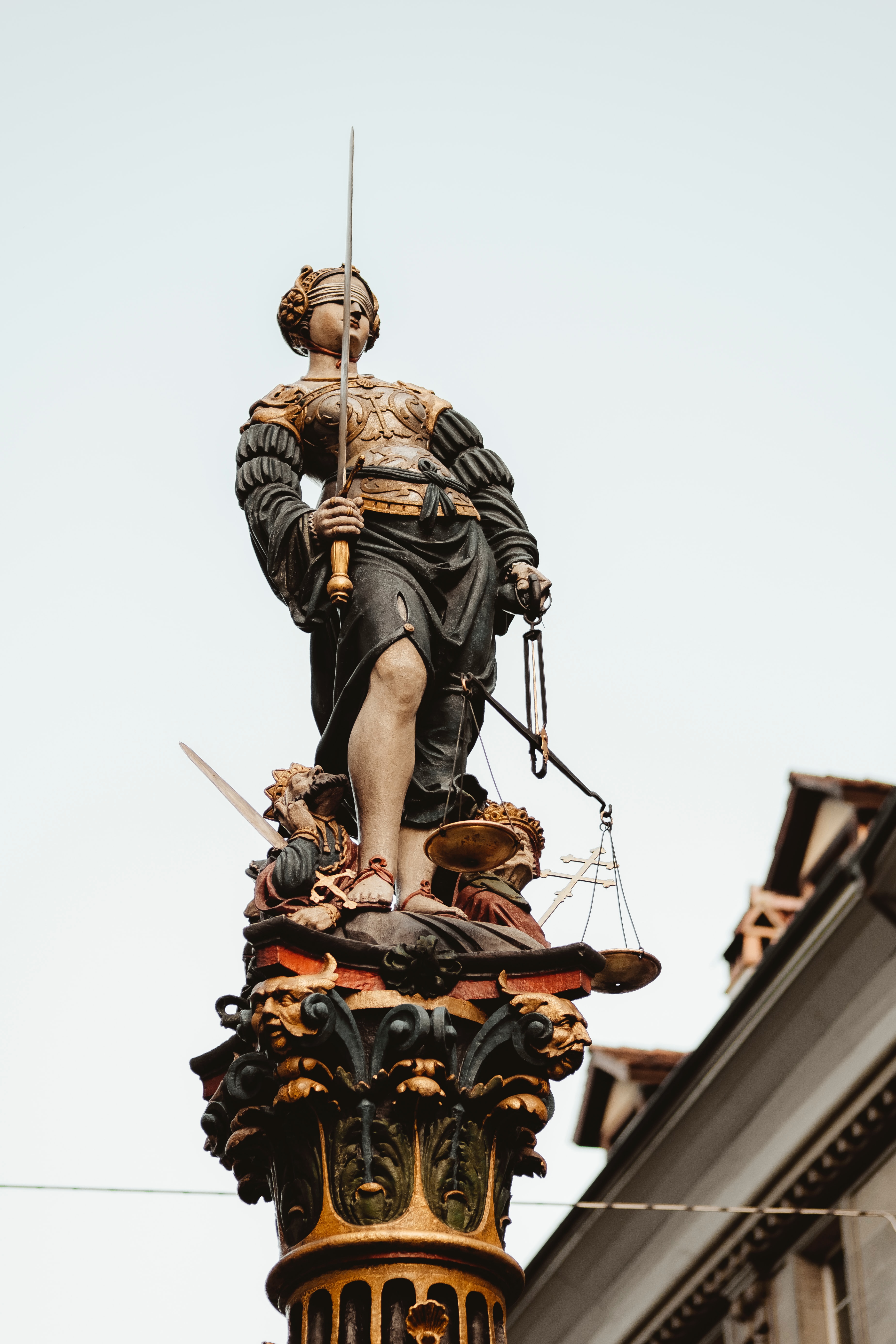 The School of Social Work and Social Policy warmly invites you to a Webinar Hosted by Trinity Research in Social Science (TRiSS) on Friday 27th November 2020 from 12:30-2:00pm
'Trends and Directions in Criminal Justice: Learning from the Past, Creating the Future.
Presented by Assistant Adjunct Professor Vivian Geiran
Respondent: Associate Professor Nicola Carr
Chair: Professor Eoin O'Sullivan
Abstract of Vivian's Presentation:
Having worked in the public service for more than forty years, former Probation Service Director, Vivian Geiran, will reflect on significant changes in the Irish criminal justice system, as well as internationally, over that time. From what brought him into probation work in the first place, through the highlights of his time as a probation officer and leader, Vivian will reflect on what sustained him over his career, as well as on modernisation efforts, the growth in the use of ICT and other developments impacting the frontline worker. Vivian will also consider the major paradigmatic shifts in focus and organisation of probation work, from offender reform and rehabilitation, through the RNR (Risk, Need and Responsibility) model, 'What Works? and 'managerialism,' to desistance, service user involvement, restorative practice, victimology, and mass correctional supervision, among other issues. He will also evaluate trends in criminal justice policy and practice, in Ireland and internationally, and look forward to potential future directions.
Vivian Geiran – retired as Director of the Irish Probation Service at the end of 2019. A registered social worker, and now Adjunct Assistant Professor in the School of Social Work and Social Policy at TCD, Vivian is on the Judicial Council's Sentencing Guidelines & Information Committee, and a board member of the Irish Association of Social Workers and Ana Liffey Drug Project. He is a member of the Council of Europe's Council for Penological Cooperation (PC-CP) working group (which develops probation and prisons practice standards for the forty-seven member States), as well as of the International Penal & Penitentiary Foundation (IPPF). An international consultant on criminal justice, Vivian's research interests include criminal justice social work and community sanctions and measures, particularly probation, community service and parole. He co-authored Council of Europe guidelines on implementing community sanctions & measures and has published numerous papers on social work and probation.
Nicola Carr is an Associate Professor in Criminology at the University of Nottingham. She is Editor of the Probation Journal and a Board member of the Irish Probation Journal. She is also a member of Her Majesty's Inspectorate of Probation and Youth Justice's Expert Advisory Group. She was a convenor of the European Society of Criminology's Working Group on Community Sanctions and Measures and a Scientific Expert to the Council of Europe's Council of Penological Co-Operation (PC-CP), where she helped to develop Guidelines Regarding Recruitment, Selection, Education, Training and Professional Development of Prison and Probation Staff. She has researched and published on probation and community sanctions in comparative contexts.

27th October, 2020
---
Congratulations to Calvin Swords and Cordula Bieri, recipients of the Irish Research Council's Government of Ireland Postgraduate Scholarship

The School of Social Work and Social Policy congratulates to their two PhD students, Calvin Swords and Cordula Bieri, who have been awarded funding for their PhD research by the Irish Research Council's Government of Ireland Postgraduate Scholarship programme. Calvin Swords is supervised by Assistant Professor Stan Houston and Professor Trevor Spratt. Cordula Bieri is supervised by Assistant Professor Paula Mayock.

Calvin Swords
Calvin's PhD is a qualitative case study design which explores how recovery as a concept is socially constructed in Irish mental health services. Adopting an interpretivist methodology, Calvin has used semi-structured interviews to gather the experiences of key stakeholders regarding their conceptualisation of recovery. The study is aiming to highlight the influence of social constructionism on the outcomes associated with recovery-orientated services. 
Calvin is a CORU registered Social Worker with experience in a wide range of practice settings. Most recently he has been working in a hospital setting with individuals from across the lifespan. He is a graduate of the Master of Social Work Programme in Trinity College Dublin where his dissertation explored recovery. Calvin has published in several peer reviewed journals including the Journal of Social Work Practice. He has been awarded 1252 Studentships in previous years. Calvin is a lecturer for both the undergraduate and postgraduate courses in the School of Social Work and Social Policy in Trinity College Dublin. One of the modules he teaches focuses on the area of mental health. He is a Year Head for the 1st Year Masters Programme in Social Work and is a Social Work tutor for students on placement.
Cordula Bieri
Cordula's PhD research is exploring the experiences of refugees in Ireland as they transition from Direct Provision to housing. The study takes a qualitative case study approach which combines in-depth interviewing with 'Go-Alongs'.
Cordula Bieri has an MA degree in Sociology, Political Science and Anthropology from the University of Zurich and a Certificate of Advanced Studies in Political Communication from the Zurich University of Applied Sciences (ZHAW). She worked for four years as a research officer for Caritas Zurich in Switzerland, where her research and advocacy work had a strong focus on the intersection of poverty, housing and migration. Cordula has a long-standing interest in social justice issues and has volunteered in a number of roles relating to gender equality and migration. She has worked as a teaching assistant for the School of Social Work and Social Policy and is currently lecturing the module Introduction to Social Policy Concepts for the Discipline of Occupational Therapy at Trinity College Dublin.
27th October, 2020
---
Associate Professor Stephanie Holt and MSc in Applied Social Research Graduate Elaine Donnelly publish article on mental health and domestic violence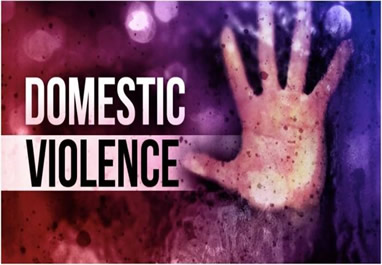 "On the Margins: the Challenges of Identifying Domestic Violence in Mental Health Services. Findings of a Qualitative Irish Study", reports selectively on Elaine's MSc thesis, which was supervised by Dr Holt. This study explored how professionals in an Irish mental health (MH) setting understand, identify and respond to DV in a multidisciplinary practice context. Findings from this qualitative study suggest that a prevailing medical model along with an exclusive focus on physical forms of violence shapes the [in]visibility of the DV in this practice setting. This study supports the need for conceptual frameworks that do not marginalize issues of DV in the discourse of MH care delivery but provide a foundation for service user centered collaboration across professional disciplines. The potential benefits of trauma informed care models in increasing recognition and response to DV in MH services are indicated by the present study
The link to the article is here
22nd October, 2020
---
Introducing Two New Adjunct Assistant Professors in the School of Social Work & Social Policy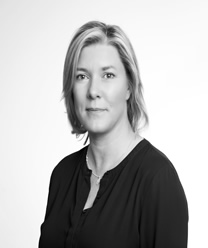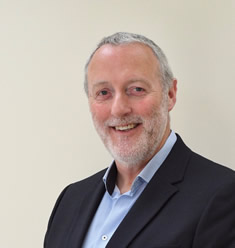 The School of Social Work & Social Policy is delighted to announce the appointment of two new Adjunct Assistant Professors. Distinguished in their respective fields of practice, Assistant Professors Vivian Geiran and Pam McEvoy bring a collective  50+ years wealth and depth of experience in The Probation Service (Geiran) and Child and Adolescent Psychoanalytic Psychotherapy (McEvoy). With backgrounds in senior management, national and international consultancy, research and academic development, Professors McEvoy and Geiran are a very welcome addition to the School of Social Work & Social Policy. Please see their profiles for further details.
19th October, 2020
---
Professor Virpi Timonen collaboation with the School of Medicine on athletes and the impart of injury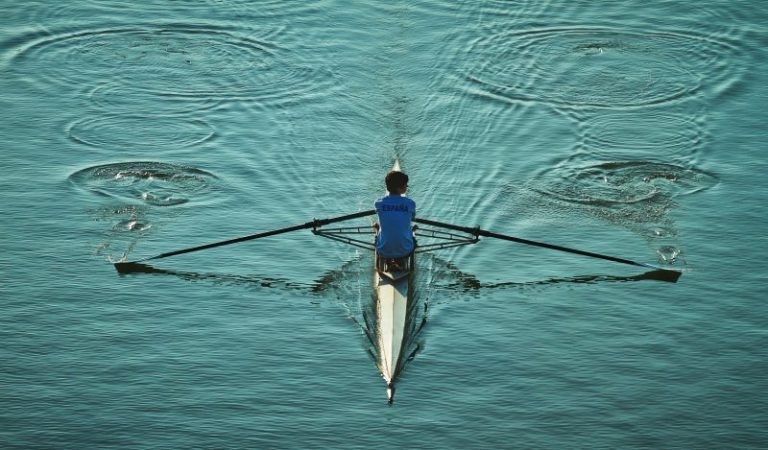 Trinity researchers have undertaken the first multi-centred, international, qualitative study exploring the athlete experience (in their own words) of sporting low back pain (LBP).
LBP is common in rowers and can cause extended time out from the sport and even retirement for some athletes. Rowers from diverse settings (club and university to international standard) in two continents were included in the study. Full article available here
15th October, 2020
---
Professor Virpi Timonen and Luciana Lolich have a new article 'Dependency as Status: Older Adults' Presentations of Self as Recipients of Care' out now on Sage Open

The article explores older people's portrayals of dependence and independence. The findings show that older adults who have supportive family relations or trusting relationships with formal care providers, are more likely to see their need for assistance as a symbol of status rather than as a sign of dependency. Drawing on different factors like advanced age, age-related disabilities, and lifelong contributions—they can (re)frame and justify acceptance of help. Conversely, some older adults are keen to present themselves as independent. These participants made downward comparisons with others whom they saw as "worse off" or, in their view, as insufficiently responsible for their own health and well-being. In the contemporary Western frame, dependency is to be avoided at all costs, but in this article, we argue that some older people can embrace dependency in a way that reflects and demonstrates their status and agency. Care professionals and members of informal networks can make a significant difference to older persons' acceptance of help, care, and support by offering services in a manner that affirms the care recipients' worth and agency.
Full article available here
13th October, 2020
---
JOB VACANCY- Research Assistant for the Unplanned Pregnancy and Abortion Care (UnPAC) study

Dr Catherine Conlon of the School of Social Work and Social Policy at Trinity College Dublin has been commissioned by the HSE Sexual Health and Crisis Pregnancy Programme to carry out research to understand people's experiences of using abortion care and unplanned pregnancy support services since abortion was legalised in Ireland in January 2019. The Unplanned Pregnancy and Abortion Care (UnPAC) study began in November 2019 and will report at end of March 2020. The project is recruiting a full-time Research Assistant to join the the PI and a Post-Doctoral Researcher in the final stage of the work programme. The successful candidate will have strong expertise in qualitative data analysis, a background in sexual and reproductive health policy, excellent writing skills, ability to work to deadlines and an aptitude for working as part of a team. Deadline for applications is October 23rd at 12pm GMT by a strictly 2 page application emailed to conlonce@tcd.ie. Inquiries to conlonce@tcd.ie are welcomed.
13th October, 2020
---
Irish disabled children are more likely to experience poorer socio-emotional outcomes than their non-disabled peers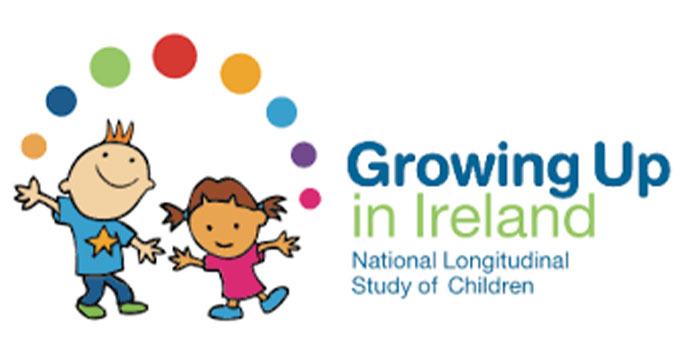 Researchers at the School of Social Work and Social Policy co-author an article on disability and migration in Irish children, published by Child Indicators Research. The work reported in this article is based on secondary analysis of the Growing Up in Ireland study and reveals that children aged 9 and 13 who are disabled experience poorer socio-emotional outcomes than their non-disabled peers and this is especially the case among children from lower income backgrounds and with parents with lower educational attainment. The study found that having a migrant background did not impact on the socio-emotional outcomes of this cohort. These findings clearly require policy development on two fronts: to raise professional and community awareness on these issues and to strengthen the capacity of health, education and social care systems to support schools, families, and communities.
This research was funded by the Faculty or Arts, Humanities and Social Sciences Benefactions Fund and the Trinity Immigration Initiative. The authors are Ann Swift, PhD student at the School of Social Work and Social Policy (SWSP), Edurne Garcia Iriarte, Assistant Professor at the SWSP and Principal Investigator, Philip Curry, Assistant Professor at the SWSP, Prof. Roy McConkey, University of Ulster, Prof. Robbie Gilligan, SWSP, and Marisa Antunes, MSc in Applied Social Research graduate.
The full text article is available to read here.
5th October, 2020
---
Urgent! Participants needed for Research on Covid, Domestic Violence & Social Work Practice!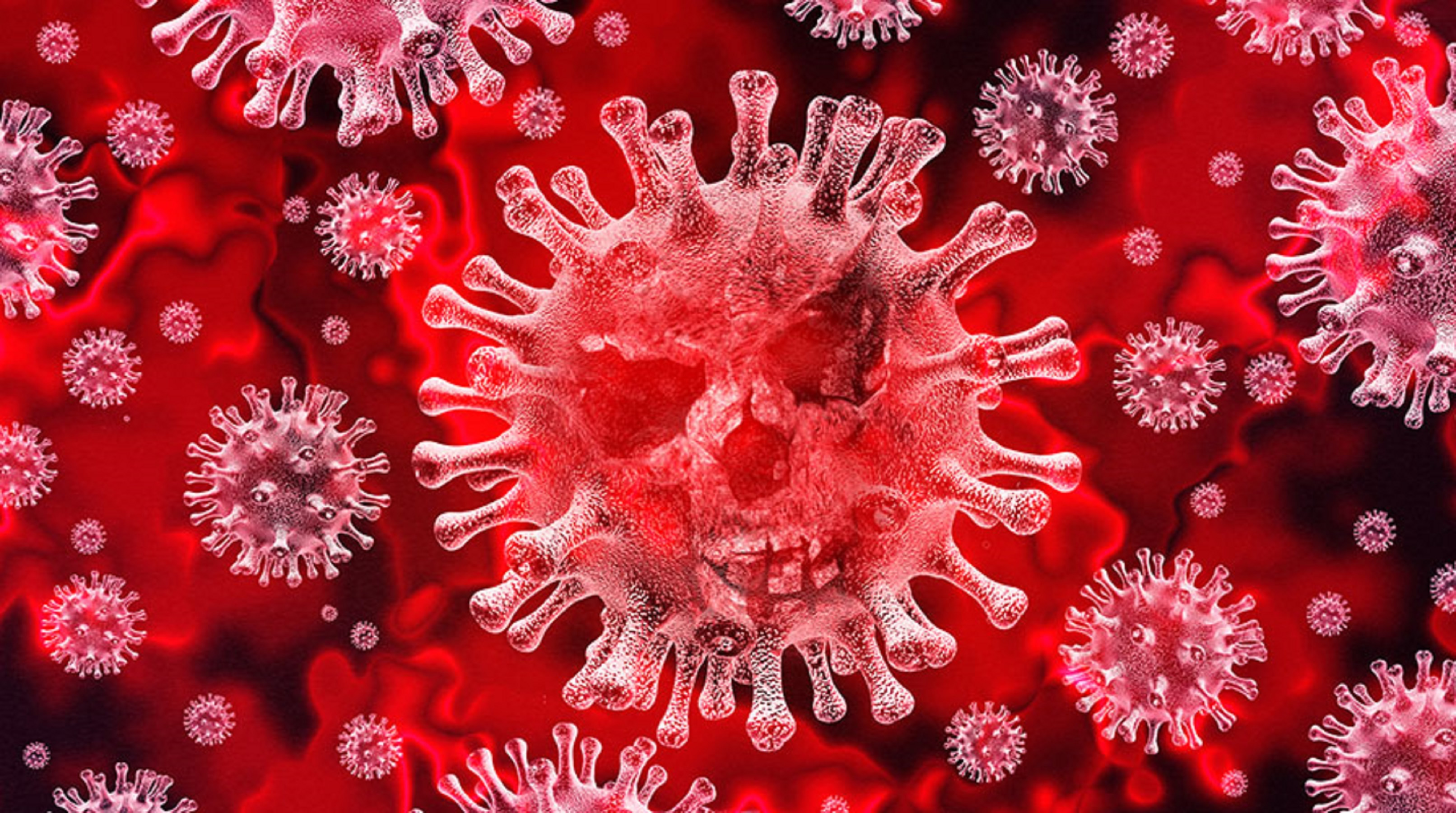 The School is seeking participants (Participant Information Sheet) for an important study which is examining social work practice in Ireland with families experiencing domestic violence and abuse (DVA) during the recent COVID-19 lockdown. We are conducting a national survey of social work practitioners and your participation would involve approximately 12 minutes of your time in completing the survey.
The survey will be available until October 30th  during which time the research team will be available to answer any questions.
The attached information sheet gives more detail on the study and this link will bring you directly into the survey: https://www.surveymonkey.com/r/JW73XLC
While there is emerging research on domestic violence and COVID-19 in other jurisdictions, no such research exists here in Ireland. We would greatly appreciate your cooperation with this research.
1st October, 2020
---
School of Social Work & Social Policy achieves Athena SWAN Gender Equality Award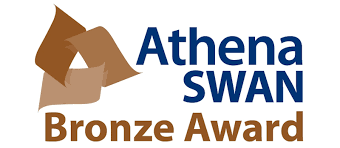 The School of Social Work & Social Policy has been awarded a prestigious Athena SWAN Bronze Award in recognition of our commitment to gender equality in Higher Education. The award demonstrates the School has strong evidence-informed plans to address barriers to gender equity and develop and inclusive culture and practices.
Athena SWAN was first established to encourage and recognise commitment to addressing gender equity in Science, Technology, Engineering, Maths and Medicine (STEMM) employment in Higher Education. In 2015 it was expanded to recognise work undertaken in the arts, humanities, social sciences, business and law, in professional and support roles and for trans staff and students. The School of Social Work & Social Policy is proud to be among the first in Trinity College Dublin's Faculty of Arts Humanities and Social Science to achieve an award under this new, expanded mission.
The award represents a significant achievement and a great effort in the School. It is an endorsement of our commitment to furthering equality in Higher Education and we look forward to working towards implementation of our evidence-informed plans to promote a culture of equality of opportunity amongst our staff and students.
28th September, 2020
---
PhD Student Amy Stapleton has been accepted on to the Council of Europe Trainers Pool.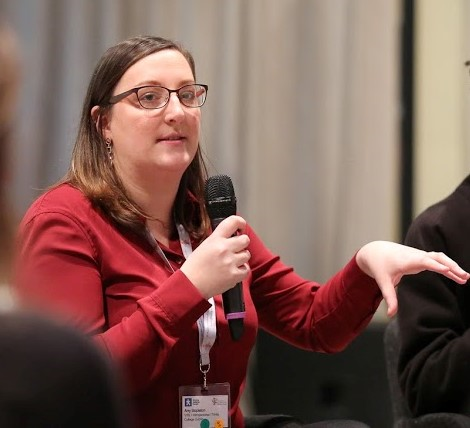 Established in 1990, the TP is a group of trainers and educational consultants that the Youth Department (YD) works with on a regular basis in the implementation of its programme of activities. Members of the Trainers Pool are contacted to participate in the running of several different types of educational activity as indicated in the annual programme of the Directorate of Democratic Citizenship and Participation. Depending on their competencies, TP members can be contracted as external training consultants, members of preparatory teams which prepare, run and evaluate training courses or seminars, general rapporteurs or editors for reports about the activities, and lecturers and experts providing a short input for the above mentioned activities. For more information on the work of the youth department, please visit: https://www.coe.int/en/web/youth.'
16th September, 2020
Public consultation event being held for a new research study that examines child protection and children with disabilities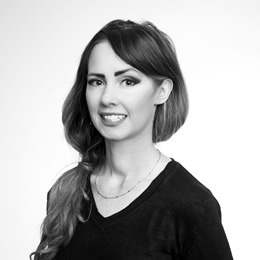 Dr Susan Flynn Asst. Professor at Trinity College Dublin has been approved by the University and Tusla, the Child and Family Agency statutory child protectives services in Ireland, to carry out a comprehensive research project that examines child protection work for children with disabilities and their families in Ireland. The study is entitled, '"Keeping Disabled Children Safe: An Exploration of What Works and What is Problematic in Child Protection Practice for Disabled Children."

This research seeks to close an established gap in knowledge about how to effectively keep children with disabilities safe from abuse and neglect in the Republic of Ireland. This is particularly important as it is well established that children with disabilities experience a risk of neglect and abuse that is higher than for their peers who do not have disabilities. Child protection work for children with disabilities is also a complex and high stakes task that may have huge and lasting affects on the lives of children and families. In this context, there are also established barriers to doing this work effectively.

The purpose of the consultation is to ensure that members of the public such as parents who have disabilities, have the opportunity to share their experiences and expertise to ascertain important considerations for the design of the study as well as for the sharing of findings of the research.  Attendance is welcomed from any member of the public that may be able to share insight into the protection of children with disabilities, which may include parents of children with disabilities, adults with disabilities or disability advocates. Attendees are not expected to have any expertise with child protection practice.

For more information or to book a place simply email:
sflynn7@tcd.ie
26th August, 2020