BESS
These pages are designed for BESS students entering the programme from September 2019 onwards.
Information for students who entered the BESS programme prior to 2019 is available here.
Current Students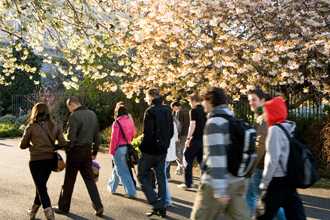 New Architecture
The Frequently Asked Questions section for current students deals with many of the regular queries that students have. You will also find useful academic information and details regarding student supports and services on Trinity's Undergraduate Student Home Page.
Also please feel free to get in touch with the Course Administration Office if there are issues that you need help with.
BESS Handbook
The BESS Handbook provides students with an overview of the BESS programme. It also contains some general information on Trinity College regulations and requirements or shows students how to access this information.
The College Calendar is the comprehensive source of information on the regulations and requirements for student.
Exam Timetables
You can access your own individual BESS exam timetable via my.tcd.ie. The overall University timetable is also available on the Exams Office web site.
Important Dates
The College Calendar contains useful information about key dates. Please also see the Important Dates section for details relating to the BESS programme.
Lecture Timetables
Your personal timetable, accessed by logging into your Student Portal - my.tcd.ie, is always the most up to date and accurate version of your timetable.
Course Administration Office
The Course Administration Office is situated in Room 3023 in the Arts Building. Feel free to drop in if there is something you need help with or contact us.
Back to top