Student Testimonials
Emma Tomas
BESS Graduate 2019

My main motivation for choosing BESS (Business, Economics, Social Studies) was that the course offered more room for choice than the other degree programs. I wanted to retain the same level of flexibility as a US college, but I also knew my interests lay with the social sciences; BESS was the best of both worlds. I was initially drawn to the business aspect of this program, however, I ended up pursuing the economics and political science degree path which was much more suited to my interests. Being able to experience a little bit of everything in my first and second year was essential to this decision.
I am currently based in Washington, DC working for the American Enterprise Institute, a think tank, in their government relations department. My time at Trinity was pivotal in curating my interests, specifically my interest in political science, as well as providing a competitive academic environment which prepared me for life after college. Among my colleagues and superiors, people are always impressed to hear that I completed my degree at Trinity. It has been a consistent conversation starter and a true asset in the application process. Throughout my undergrad, Trinity offered several networking events and mentoring opportunities all of which were geared toward facilitating students' career growth. Trinity has a truly impressive global network, the benefits of which follow you well after graduation.
Iseult Ward
BBS Graduate 2013 and Business Student of the Year Award Winner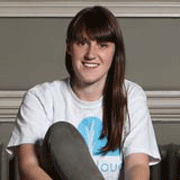 I loved studying the various subjects and Business was my favourite module in first year, which was why I knew I'd continue specializing in it for the next three years. What I found interesting about my time as a business student was that when I initially applied for the course, I thought I would pursue work in investment banking or sales and trading. This quickly changed after reading an article on social business models and studying the concept of sustainability in my marketing elective. This totally changed my direction, leading me to found FoodCloud – a service that matches businesses with surplus food to the needs of their local community organisations – diverting the tonnes of good food being dumped while helping those most in need in our communities.
I was able to shape my final year business course to keep it relevant to my new 'business', receiving great support from lecturers, enjoying the content and encouraging me to do very well.
Jonathan Orde
BBS Graduate 2009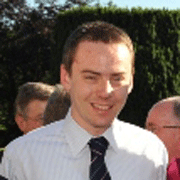 One of the big attractions about BESS for me, was the choice and flexibility afforded to undergraduates to explore interests in a variety of different subjects over the course of four years. Just as important as the course, is the place. Trinity has an amazing social atmosphere. Whatever your interest there are clubs and societies to develop any interest. If there isn't, you can create one! Get involved, run for elected position, organise events, stalk companies for sponsorship, the scope for ideas and creativity on campus are endless and it's great fun.
Looking back on my time at Trinity, I have acquired a way of thinking, and skills which have set me up for life. Trinity is not text book learning. It is a combination of academic theories and ideas, applied to what's happening in the real world right now, through a practical medium. As a student, you won't just write essays. You'll learn how to present ideas publicly in front of your class and leading Irish companies; work in teams to complete assignments; work to deadlines and organize your time; debate and learn off each other. You'll develop a portfolio of skills and knowledge you can apply to almost anything.
Before I started working, I had dealt with large investment banks on behalf of Trinity Traders; worked in teams, worked to deadlines, and developed the academic knowledge and research skills needed to do my job. This gave me a great head-start.
Nick Fitzpatrick
BESS Graduate 2012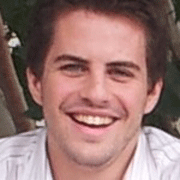 What first attracted me to the BESS programme was the enormous variety encompassed within one course. The common first year exposes students to Business, Economics and Political Science as well as Sociology, while also providing students the option to study a language or Law. I found this initial broad subject range extremely useful as it meant I could experience various different areas before specialising in the later years. As is the case with many students I was by no means certain which direction I wished to follow when I filled out my CAO form, but by choosing BESS I ensured that my options were left open as the course splits into 10 different degree options.
Personally I opted to pursue a single honors degree in Economics. I feel that this particular qualification has afforded me with a wealth of opportunities. The skills that I learned during my undergraduate years have proven to be the perfect preparation for the Master's degree I am currently pursuing. Many of my classmates opted to enter the workforce following the completion of their undergraduate Economics degrees and they found that a qualification from Trinity College is well received by employers.
Svenja Dahlmann
BESS Graduate 2013 from Germany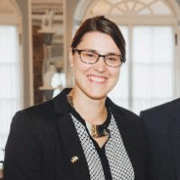 I am in my final year now doing a joint-honors degree in Business and Political Science and I am very happy that I took that leap of faith and moved to Ireland. The best thing about studying in Trinity for me personally is the variety of things one can take up through the societies and faculties. I learnt Irish Sign Language and I am learning Chinese Mandarin at the moment. I don't think I would have taken up these things if I had studied at a German university.
The best thing about living in Dublin are the people, both Irish and foreign. People here are friendlier and more relaxed than where I come from and I like the culture and the vibe of the city.
Peter Robert Gardner
BESS Graduate 2012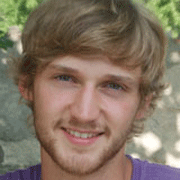 I was originally attracted to the BESS programme because it would provide me with a broad base of subjects in junior freshman year (with modules in Economics, Sociology, Business, Political Science, and a choice between law and a language) whilst allowing me to specialise in a single subject by senior sophister year. I came to Trinity planning to study economics, however I found the senior freshman modules in sociology so fascinating that I decided to change to single honors sociology.
Sociology alters the lens through which we view the world. It provides us with a means of critically taking apart everything held to be obvious or normal in society, and so to better understand social phenomena. Sociology at Trinity supplied me with the chance to take apart issues of race, ethnicity, gender, popular culture, globalisation, developing societies, migration patterns and conflict zones. After graduating I decided to continue studying sociology at Trinity, taking a masters in Race, Ethnicity, Conflict, and I hope to pursue a career in academia. Through the lectures, reading material, discussions with students and lecturers, and the general academic environment, Sociology at Trinity has been invaluable to me in my development.
Emma Karolii Pulkkinen
BESS Graduate 2013 from Finland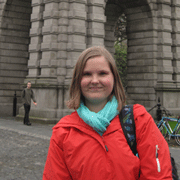 I chose Trinity because of its reputation - though I didn't know much about it, I had heard the name before, and that's already saying quite a bit. The more I researched Trinity, and especially the BESS course, the more I felt like it was the right fit for me, and would get me the experience to learn about Irish culture, as well as many other cultures.
In Dublin I very much like the relaxed attitude; I never have to worry about asking someone if I'm lost. In addition there's so much to do in Dublin - this is my 3rd year in Dublin and I'm still finding things I haven't done!