Student Publications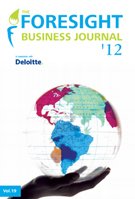 Many BESS students play a central role in developing Trinity's undergraduate business, economics and social science academic journals including:
The Foresight Business Journal
The Foresight Business Journal showcases Trinity's finest undergraduate business essays across a variety of contemporary topics. The journal provides a fantastic opportunity for undergraduates to get their articles published in a scholarly work dedicated to business people, academics and students alike.
Editing, production, and publication of the journal is coordinated by the Foresight Junior Committee, which consists of six third year business students.
The Social and Political Review (SPR)
The Social and Political Review is a peer-reviewed academic research journal dedicated to publishing the best work of Trinity students in the fields of social and political science. The SPR provides an invaluable opportunity for students to publish their work and acts as a forum for lively debate and discussion of national and international social and political issues.
The SPR Editorial Board is chosen annually from the third year students with a strong interest in the area of politics and sociology. These undergraduates manage all aspects of the publication development including fundraising, editing, production and event management.
The Student Economic Review (SER)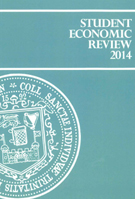 The Student Economic Review is an undergraduate journal, published annually by students. The Review prides itself in the encouragement and promotion of undergraduate research within the field of economics. Every year since its inception in 1987, the SER has featured many exceptional essays.
The SER Committee is chosen from the third-year economics undergraduates by the Economics Department. These students are responsible for all matters relevant to the Review; editing, production, finance, sponsorship, web-design and event organisation. Typically the Committee also hold a series of debates and workshops throughout the year.