XCELING Project


The XCELING project is an Erasmus + Capacity Building project funded by the European Union which has a duration of three years (2017 to 2020). The project sets out to contribute to the modernization of the FL teaching in Egypt at different levels:
1. Modernization of FL teaching methodologies (TEACHING), with special emphasis on ICT.
2. Pre-doctoral training and learning in applied linguistics (LEARNING).
3. Open access materials orientated to FL learning for Arabic-speakers in social disadvantage (refugees, migrants, etc.) (OUTREACH).
Along with Trinity College Dublin, the partner universities involved in the XCELING project are:
Associated Partners:
TCD Researchers involved in the XCELING project and training activities:
Research Activities and Outcomes
In order to reach its objectives, XCELING will create a Network of 6 Language Innovation Centres (LICs). The LICs will have a threefold structure in line with these dimensions: TEACHING (train the trainers), LEARNING (pre-doctoral education) and OUTREACH (co-creation of open access teaching materials).
The most important results, produced by the LICs, will be a program of both train-the trainer sessions and of a capacity building program for future teachers through applied linguistics research. Besides, the LICs Network will create open access FL instructional material for Arabic speaking migrants and refugees and implement a pilot program with them. A possibility of cotutelle for potential doctoral students and the integration of QA measures are other consequences.
As for the impact envisaged:
On the national level, current and future FL teachers would be exposed to innovative teaching methodologies. PhD students will be introduced to Applied Linguistics research.
At the international level, the beneficiaries will be the Arabic-speaking groups at a social disadvantage (refugees and migrants).
In addition, there will be some indirect beneficiaries, such as the Egyptian and European universities (in both cases their staff will learn important lessons), Egypt's Ministry of Communications (it will intensify ties with Europe), as well as governmental and non-governmental organizations whose objectives concern groups with problems of integration: they could receive teaching support on existing projects of cultural assimilation and education for the labour market.
XCELING Meetings
Kick-off meeting at Cairo University (26th-27th February 2018)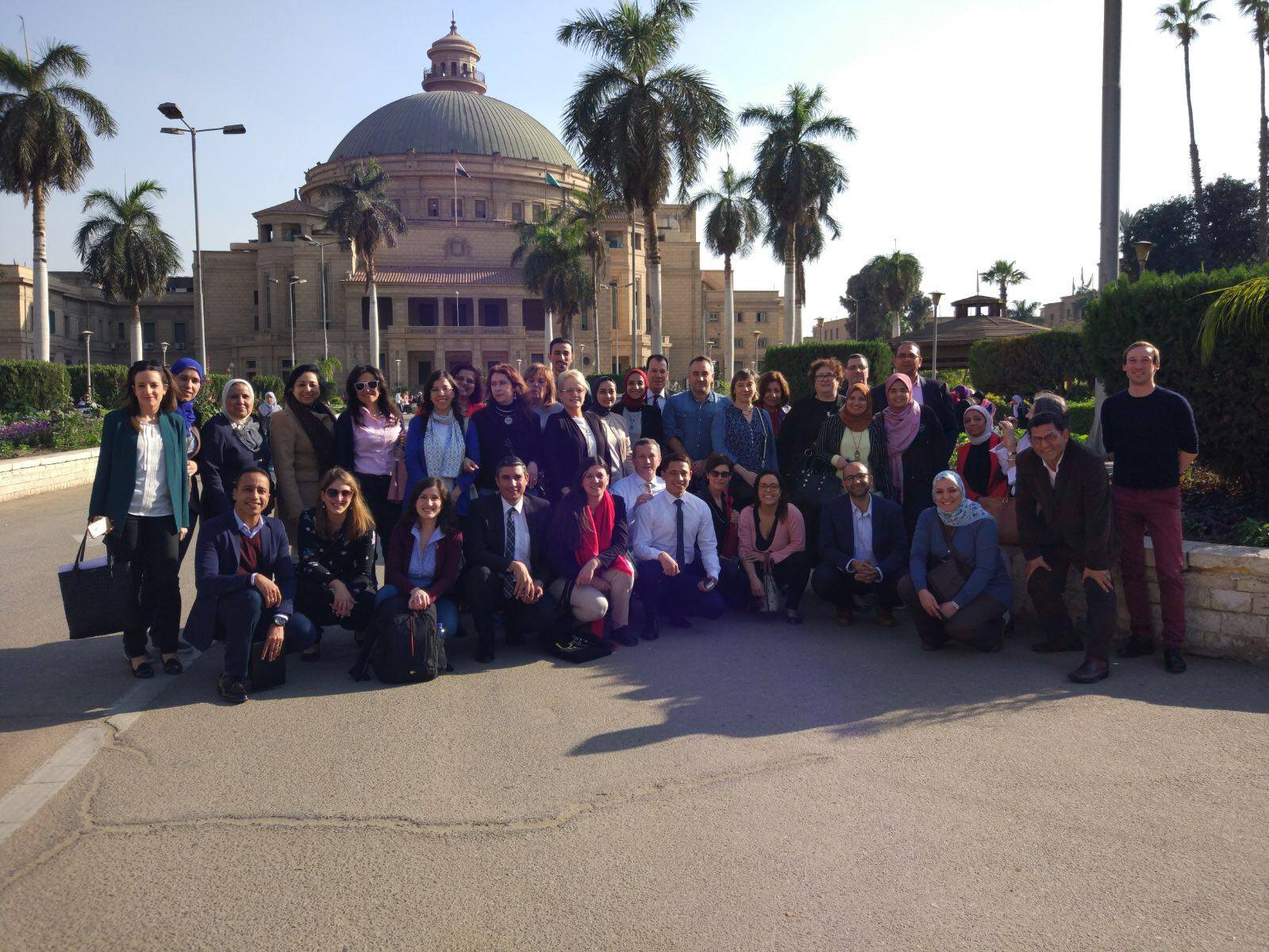 Regular Skype meetings are hold among the project partners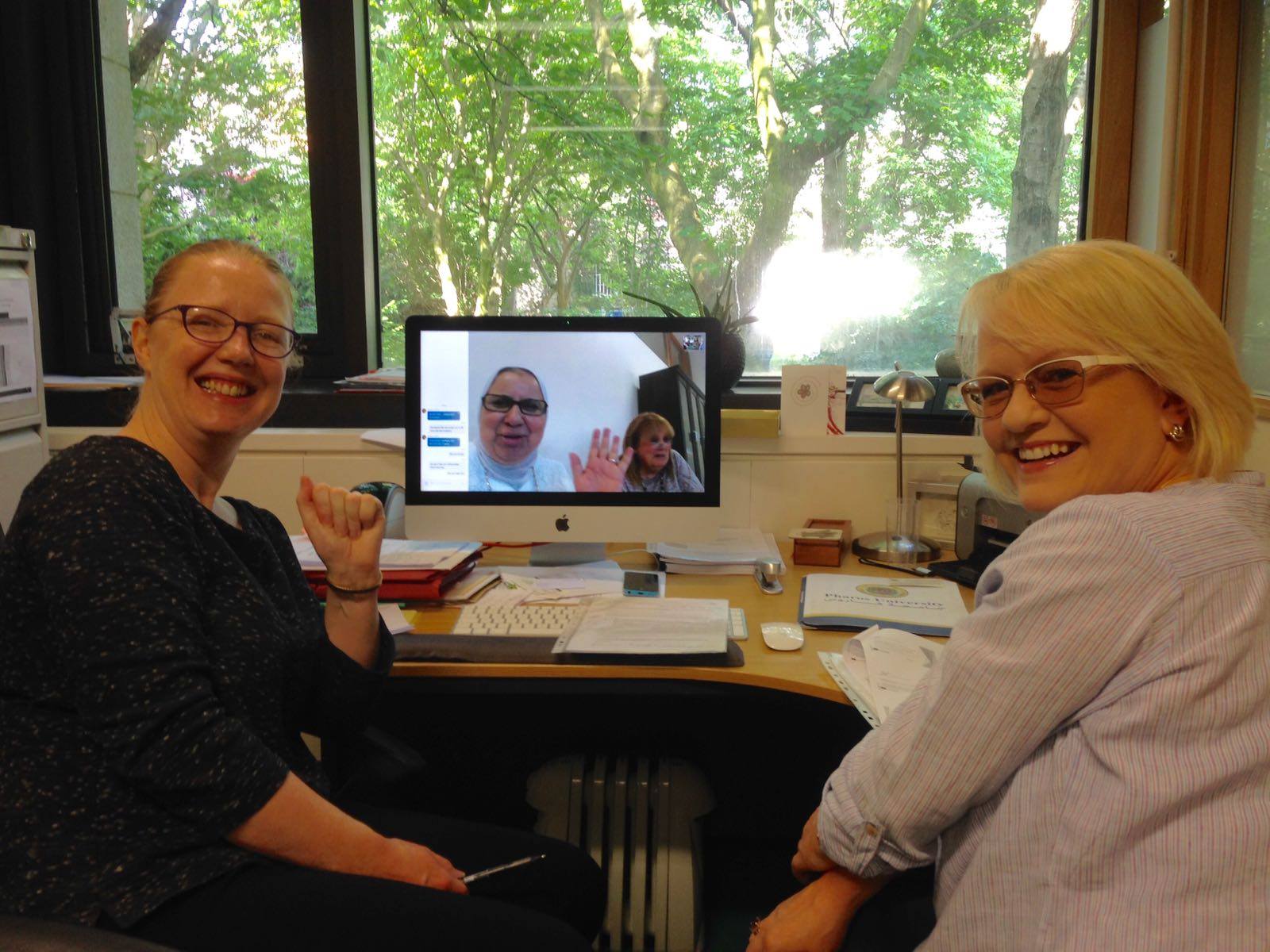 A second full consortium meeting took place at University of Poitiers (5th-6th July 2018).