Centre for Deaf Studies
Outreach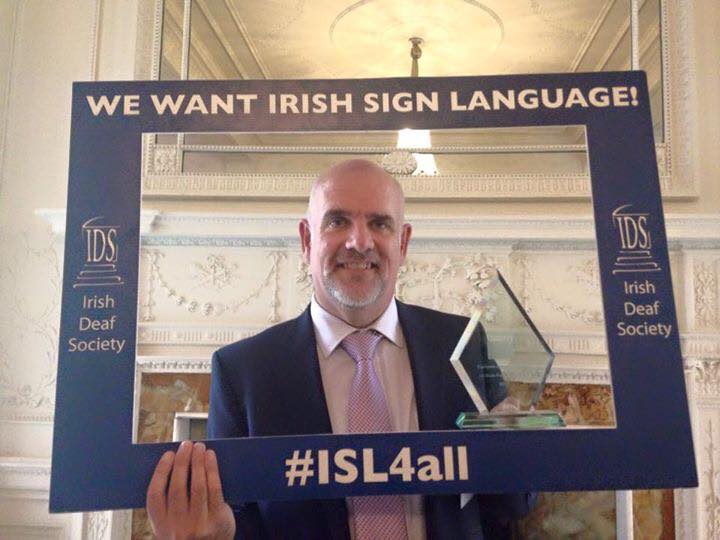 The Centre for Deaf Studies has a strong record of engaging with the Deaf community – both locally, nationally and internationally – and key stakeholders whose work intersects with Deaf communities. We have engaged with a broad range of organisations including:
Association for Higher Education and Disability (AHEAD)
An Garda Síochána
Bridge Interpreting
Central Remedial Clinic (CRC)
Council for Irish Sign Language Interpreters (CISLI)
Courts Services
Deaf Community Centre, Limerick
Deaf Education Centre Deaf Village Ireland
Deafhear
Dublin Rape Crisis Centre (DRCC)
European Centre for Modern Languages (ECML)
European Forum of Sign Language Interpreters (efsli)
European Union Legal Interpreters and Translators Association (EULITA)
European Union of the Deaf (EUD)
Finnish Association of the Deaf (FAD)
Free Legal Aid Centre (FLAC)
Health Service Executive (HSE)
Interesource Group (Ireland) Limited
Ireland 2016
Irish Deaf Society
Irish Translators and Interpreters Association
Kerry Deaf Resource Centre
Léargas
National Council for Special Education
National Deaf Women of Ireland

Office of Public Works (OPW)
Paul Partnership
Sharing the Journey
Sign Language Interpreting Service (SLIS)
St Joseph's School for Deaf Boys
St Mary's School for Deaf Girls
St Patrick's College Drumcondra
Women's Aid
In 2013, we were delighted to see Dr. Liisa Kauppinen, President Emeritus of the World Federation of the Deaf, presented with an honorary doctoral degree here in College. Dr. Kauppinen, was later awarded the United Nation's Human Rights Prize in recognition of her work.
We always enjoy welcoming students to Dublin – we have welcomed Erasmus students from the Netherlands, Belgium, Finland, Tenerife and the Canary Islands and Fulbright Students from North America.
We run public lectures across the academic year – to keep up to date with what we are doing, join us on Facebook and Twitter.