Equality, Diversity and Inclusion in our School
Trinity College Law School
Welcome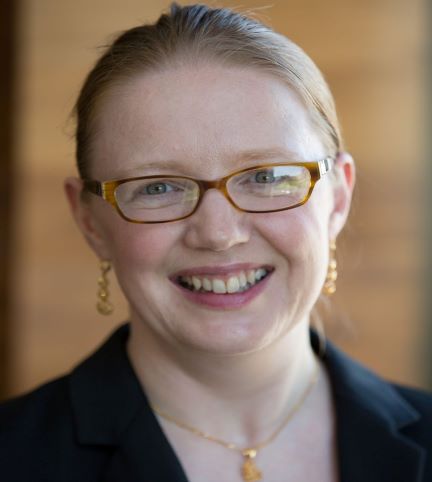 As Head of School, I am very delighted to welcome you to this important part of our School website. The School has recently been awarded an Athena SWAN Bronze award in recognition of its ongoing actions to ensure gender equality amongst staff and students. We aim to promote an ethos of equality, diversity and inclusion in all of our activities and to foster a family-friendly working environment.
By the nature of our teaching, outreach and research, our School's work is academically and pedagogically oriented towards the inclusion of minorities and often under-represented populations. However, we are aware that any individual accomplishments do not necessarily translate into systematic equality in our policies, procedures and practices, nor foster an environment where every student and staff member may thrive.
Through our priority actions, we are fully committed to developing a culture of equality, diversity and inclusion. These actions include the appointment of a School Equality, Diversity and Inclusion Director, Prof. Sarah Sheridan, and the creation of a School Equality, Diversity and Inclusion committee in order to lead our efforts in ensuring equal opportunities for progress and success. We welcome your input and engagement.
Prof. Lorna Carson
Head of School
About

The purpose of the SLSCS Equity, Diversity, and Inclusion (EDI) Committee is to foster an inclusive School community; to create welcoming classrooms and social spaces for all students and staff; to ensure inclusive policies and curricula, equitable processes and accessible events; and to support initiatives which will enhance a diverse teaching and learning community at the School.
Our School mission is to promote scientific understanding of language, communication, speech and swallowing. Through our research, undergraduate and postgraduate programmes, we promote inclusive diversity as a powerful social and biological resource, and positively impact on personal and societal wellbeing across the lifespan.
The School's Director of EDI is the central point of contact for EDI concerns, and advocates for progress and change to positively impact all students and staff. Our School's work is oriented towards the inclusion of minorities and under-represented populations and we are committed to diversity in our staff and students.

The Athena SWAN process has already allowed us to improve gender equality in a targeted way, and the School is committed to implementing the actions identified through this process. We are proud to be a recipient of an Athena SWAN Bronze award in September 2021. Through priority actions, we are fully committed to ensuring that this self-assessment process leads to lasting change.
Further to our work on gender equality, our EDI activities now extend to wider concerns including, but not limited to, issues concerning race, family status, age, sexual orientation, disability, religion, civil status, and membership of the travelling community.
We welcome suggestions and feedback from the School community on all EDI issues, so please make contact if there is something you would like to bring to our attention: edi-slscs@tcd.ie.