The Trinity Centre for Asian Studies organises regular public lectures, seminars and outreach activities. This page contains links to information about events that have been organised by the Centre or in association with its members. Events are open to all and free of charge unless otherwise indicated. Details of past events are listed at the bottom of this page.
Our planned face to face events have been cancelled due to the pandemic. However, there are still plenty of ways to stay in touch with research findings in Asian Studies. Please browse our podcasts below, and we will post details of virtual talks that you can join remotely as they are confirmed.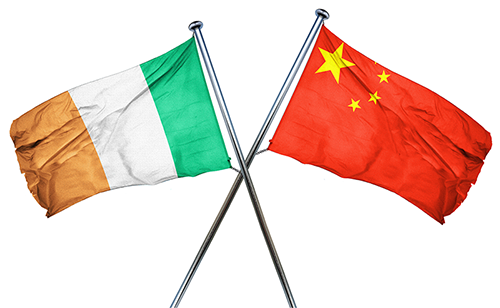 Political Implications of Ireland's Deepening Economic Relationship with China, Wednesday 9 June 2021 at 2pm (9am EST, 9pm HKT). Co-hosted with The Wilson Center, Washington DC.
Panelists include:
Jamil Anderlini – Asia Editor, The Financial Times
Finbarr Bermingham – Europe Correspondent, South China Morning Post
Tim Mawe – Regional Director, Asia Pacific, Irish Department of Foreign Affairs and Trade
Yvonne Murray – Journalist, RTÉ
Economic relations between Ireland and China have expanded in recent years. Chinese investment in Ireland jumped by 56% in 2019, even as it fell in Europe as a whole. The value of Irish exports to China grew from less than $4 billion in 2016 to $11.25 billion in 2020. For Ireland, China presents an opportunity to diversify trade and investment at a critical time for Irish businesses. For China, Ireland is a gateway to the European market and, following Brexit, the only EU country other than Malta with English as an official language. As a business and tech hub, Ireland is an attractive place for Chinese firms to headquarter. While the economic benefits for Ireland of closer ties with China are obvious, the political implications are less clear. The relationship is not developing in a vacuum, but in the context of a shift in relations between Europe, the US, and China. Ireland must reckon with how it views its role in this evolving environment. Please join us for a look at the reckoning process.
Register here:
https://zoom.us/webinar/register/WN_K2iVIANMTXWBx8AnJdDv6g
Julien Baley (Microsoft), "Networks as a tool for the study of Chinese Rhymes - Friday 16 April, 12-1pm.
This talk explores the question of how the study of rhyme can help the historical linguist's work in sketching the phonological system of a language. Through the use of computational techniques – representing rhymes as network graphs and detecting communities of rhymes in those graphs – I take an empirical approach and harness a corpus of Chinese poetry that spans six centuries and contains a quarter of a million of poems, and highlight rhyming practices that evolved as the phonology of the Chinese language changed.
After a brief recap of the theoretical concepts (rhymes, graphs, communities), the study dives in a series of case studies designed to highlight and evaluate specific aspects of the proposed method: how it works, what are its strengths and weaknesses. In the process, I demonstrate the approach's ability to detect and date specific instances of language change.
Anti-China Now and Then: Anti-Chinese Racism and the Liberal Tradition 1776-2021
Professor Kiri Paramore (UCC)
TCAS Lunchtime Seminar, Friday 12 March, 12-1pm.
This presentation analyses the links between anti-Chinese racism and liberal political thought. Starting in 1776, we begin with a short overview of the role of anti-Chinese sentiment in the formation and development of the liberal tradition – focusing on the central role of images of "Asian despotism" and "timeless Asia" in defining the Orientalist ideologies of nineteenth and twentieth century Western imperialism. Professor Paramore then moves on to discuss our current situation in 2021, using liberalism and anti-Chinese racism's long interwoven history to explain the prominent return of anti-Chinese racism in our times.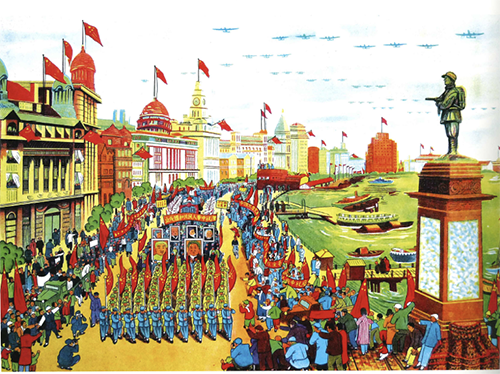 A Good Year to Found a Republic: The Year of the Ox, 1949
In Association with the Dublin Chinese Lunar New Year festival
6 pm, Thursday 11 February 2021
The year 1949, when both Ireland and China established new republics, was a year of the ox, associated with strength and hard work. Projecting strength was a priority for China as it overthrew the shackles of foreign colonialism, at the same time as Ireland formally disengaged from its former colonial ruler. Building a strong economy would take time and hard work, as China launched a period of state capitalism while capitalists fled from the mainland to Hong Kong. At the same time, a programme to spread literacy and national unity through simplifying and standardising Chinese fundamentally changed the language. This special panel event from the Trinity Centre for Asian Studies explores these three facets of the founding of the People's Republic of China.
Dr Isabella Jackson: "The Chinese people have stood up!" Anti-imperialism and the founding of the People's Republic
Dr Peter Hamilton: A Strong Economy for a Strong Nation: Early State Capitalism in the People's Republic
Dr Ning Jiang: New China, New Chinese language: standardising and simplifying Chinese in the new People's Republic
Professor Nathan Hill: Chair
Faculty in Focus with Dr. Peter Hamilton, 1 pm, Tuesday 9 February.
An 'in conversation' with Dr Peter Hamilton (School of Histories and Humanities) and hosted by Dr Isabella Jackson, (Trinity Centre for Asian Studies) Dr Hamilton will discuss his career and his latest publication, Made in Hong Kong: Transpacific Networks and a New History of Globalization.

About Made in Hong Kong: Transpacific Networks and a New History of Globalization
Between 1949 and 1997, Hong Kong transformed from a struggling British colonial outpost into a global financial capital. Made in Hong Kong delivers a new narrative of this metamorphosis, revealing Hong Kong both as a critical engine in the expansion and remaking of postwar global capitalism and as the linchpin of Sino-U.S. trade since the 1970s.

Peter E. Hamilton explores the role of an overlooked transnational Chinese elite who fled to Hong Kong amid war and revolution. Despite losing material possessions, these industrialists, bankers, academics, and other professionals retained crucial connections to the United States. They used these relationships to enmesh themselves and Hong Kong with the U.S. through commercial ties and higher education. By the 1960s, Hong Kong had become a manufacturing powerhouse supplying American consumers, and by the 1970s it was the world's largest sender of foreign students to American colleges and universities. Hong Kong's reorientation toward U.S. international leadership enabled its transplanted Chinese elites to benefit from expanding American influence in Asia and positioned them to act as shepherds to China's reengagement with global capitalism. After China's reforms accelerated under Deng Xiaoping, Hong Kong became a crucial node for China's export-driven development, connecting Chinese labour with the U.S. market.

Analysing untapped archival sources from around the world, this book demonstrates why we cannot understand postwar globalization, China's economic rise, or today's Sino-U.S. trade relationship without centring Hong Kong.

Dr. Peter E. Hamilton is the Assistant Professor in Modern Chinese History at Trinity College Dublin. He is the author of Made in Hong Kong: Transpacific Networks and a New History of Globalization (Columbia University Press, Studies of the Weatherhead East Asian Institute, 2021). His research has been published in Twentieth-Century China, The Journal of Historical Sociology, and The International History Review and has received financial support from the Fudan Development Institute, the Schwarzman Scholars, the Weatherhead East Asian Institute of Columbia University, the Institute for Historical Studies at the University of Texas at Austin, and the Hong Kong-America Centre.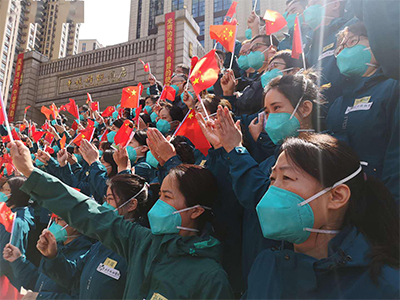 TCAS Lunchtime Seminar, 12 pm, Friday 20 November. Disaster nationalism in the digital age: reimagining the (inter)national community through pandemic narratives in China. Dr Chenchen Zhang, Lecturer in Politics and International Relations, the Queen's University of Belfast.
Disasters and crises create disruptions and insecurities that potentially both threaten and reinforce the existing political order. The COVID-19 crisis in China that unfolded in the spring of 2020 represents what Edkins calls a "trauma time", the disruptive nature of which urges the state to move quickly to "put in place as fast as possible a linear narrative of origins" (Edkins 2006: 107). This talk will examine how such linear narratives of grief, solidarity, and heroism are produced to nationalize the collective memory of trauma time and monopolize the ways in which life is grievable. On the other hand, it will also show how alternative expressions of grief, rage, and critical solidarity challenge the official script of disaster nationalism in the digital space.
TCAS Lunchtime Seminar, 12 pm, Friday 27 November. A Ticking Bomb: Myanmar's Rohingya Crisis. Dr Rahul Mishra, Senior Lecturer at the Asia-Europe Institute, University of Malaya, Kuala Lumpur.
After decades of oppressive rule by the military junta, Myanmar (Burma) made a transition to democracy in 2015. The international community and the people of Myanmar had pinned their hopes on Aung San Suu Kyi, a noble laureate and the icon of decades-old democratic struggle in Myanmar, as the leader of a 'New Myanmar'. With the landslide election victory of Suu Kyi's National League for Democracy (NLD), it was expected that she would bring nationwide peace, harmony, and economic development. However, the systemic and decades-old persecution of ethnic minorities in a Bamar-dominated Myanmar continued unabated. Termed the "world's most persecuted minority", Rohingya are considered illegal inhabitants in their own country by the Myanmar government, as they have been denied citizenship under the 1982 Citizenship Law. Lack of access to basic human facilities, civil and political rights, and endless persecution at the hands of the Tatmadaw (Myanmar armed forces) and the government have led to waves of exodus of the Rohingya to Bangladesh and neighbouring Southeast Asian countries such as Malaysia. It is the largest human exodus in Asia since the Vietnam War. The United Nations and the International Court of Justice have termed their persecution possible "crimes against humanity". This talk highlights various aspects of the state-supported persecution of the Rohingya and other ethnic minorities in Myanmar and suggests ways in which the international community could intervene to stop the ongoing violation of human rights.
Rahul Mishra is a Senior Lecturer at the Asia-Europe Institute, University of Malaya, Kuala Lumpur. Prior to this, he was a Consultant with the Foreign Service Institute (FSI), Ministry of External Affairs, Government of India. Dr Mishra specialises on politico-security affairs of the Southeast Asian region, and major power politics in Asia. His latest publications include India's Eastward Engagement from Antiquity to Act East Policy (Co-authored with Prof. S.D. Muni, SAGE Publications, 2019) and Asia and Europe in the 21st Century: New Anxieties, New Concerns (Co-edited with Azirah Hashim and Tony Milner, Routledge, 2020).
Podcasts
Our previous events are listed below.
14-18 September, 2020. The 5th AEI-ASEM Summer School 2020: "Multiculturalism in Asia and Europe". Organised by the Asia-Europe Institute, University of Malaya, Malaysia and the Trinity Centre for Asian Studies, Trinity College Dublin.
28-29, May 2020. Prof. Lorna Carson, EURASIA (European Studies Revitalised across Asian Universities) online dissemination conference.
18 February, 2020. From Roscommon to China: Emily de Burgh Daly and Irish Professional Networks in 19th Century East Asia. Dr Loughlin Sweeney, John Endicott College of International Studies in South Korea. In collaboration with the TCD International History Seminar Series.
24 February, 2020. Joint Davy Group/TCAS Lunchtime Seminar. The Nidec Corporation and Electric Vehicles. With visiting expert, Mr Yuji IWAI, Nidec Corporation, London Representative Office.
5 February, 2020. Chop Suey and Other Inventions: The History of Chinese Overseas. Dr Peter Hamilton, TCAS. Part of the Dublin Chinese New Year Festival Lecture Series.
3 February, 2020. 'A man with rat-like eyes': How Chinese speakers swear. Dr Ning Jiang, TCAS. Part of the Dublin Chinese New Year Festival Lecture Series.
28 January, 2020. A Century of Chinese Children: 'little friends' in a changing world. Dr Isabella Jackson, TCAS. Part of the Dublin Chinese New Year Festival Lecture Series.
25 November, 2019. Joint Davy/TCAS Public Evening Lecture. Will EVs be an ultimate answer to CO2 footprint reductions? With visiting expert, Mr Noboru Uchiyama, General Manager, Investor Relations Europe, Panasonic Corporation.
10 October, 2019. Book launch of The Irish and China by Jerusha McCormack (ed.), hosted by New Island Press and the Trinity Centre for Asian Studies
7 October, 2019. TCAS Lunchtime Seminar Onsen in Japan: An adventurous way of exploring the country!  With special guest speaker Ms Noriko Seino, Junior Landlady (Waka Okami) Seikokan.
29 June, 2019. Motivation and emotions in language learning. Professor Keita Kikuchi, Kanagawa University, Japan. Part of the XCELING 'Innovation in Applied Linguistics' Series.
25 June, 2019. Ireland-Indonesia Relations. Ambassador of the Republic of Indonesia to Ireland, Dr Rizal Sukma.
27 May, 2019. The Asian Economy and the World's Financial Markets. Mr Satoshi Okagawa, SMBC Senior Global Markets Analyst (London)
24 May, 2019. Career Reflections: International cooperation for environment risk governance and management. Ms Ria Sen, United Nations World Food Programme, Rome.
4 April, 2019. Dynamics of Occupy Protests: Lessons from Taiwan's Sunflower Movement and Hong Kong's Umbrella Movement. Ming-sho Ho, Professor of Sociology, National Taiwan University.
25 February 2019. TCAS Lunchtime Seminar. "'You have become my heaven and my mariner': Fr. Angelo Zottoli SJ (1826-1902) and his mission in Shanghai". With Antonio de Caro, Hong Kong Baptist University/Trinity College Dublin.
19 February 2019. TCAS Lunchtime Seminar. Cultural and Technological Experiences from a Taiwanese Perspective. Guest speaker: Dr Pierre Tzu-pao Yang, Taipei Representative Office in Ireland. Dr Yang will give a presentation on the Taiwanese experience of using technology to promote culture, including how technology can play a positive role in a 'new renaissance of the twenty-first century' and whether the Taiwanese experience suggests a new means of facilitating dialogue between technology and culture.
15 February 2019. Film Screening "The Edge of Night" 街頭 and Q&A with Director Chiang Wei-Hua. Chiang Wei-Hua is a Taiwanese independent filmmaker. His documentaries focus on Taiwanese youth cultures. The "Edge of Night" 街頭 (2018) was the selected competition film for the 2018 Taipei Film Festival and awarded for the Top Prize at South Taiwan Film Festival. With Dr Malte Kaeding (University of Surrey). Supported by the Taipei Representative Office in Ireland.
14 February 2019. TCAS Public Evening Lecture in association with the Dublin Chinese New Year Festival. 100 Years of Chinese Anti-Imperialism: The May Fourth Movement of 1919. In 1919, Chinese students organised a major protest movement, beginning on 4 May, to oppose the government's perceived acquiescence to the Treaty of Versailles. The protest swelled to include tens of thousands of people across China and became the most important political and cultural flowering of the period. Dr Isabella Jackson will explain the events and significance of this turning point in Chinese history.
11 February 2019. TCAS Public Evening Lecture in association with the Dublin Chinese New Year Festival. An Introduction to the Chinese Writing System. The Chinese language is well-known worldwide due to its long history and unique writing system. Whilst many of the world's languages are written in alphabets or syllabaries, the ideograms of the Chinese writing system convey not only pronunciation but ideas and concepts in the form of picture symbols. Ning Jiang explores the evolution, development and transformation of the Chinese writing system, including contemporary developments in the digital era.
5 February 2019. TCAS Public Evening Lecture in association with the Dublin Chinese New Year Festival. Fifty Shades of Humour in China. Humour is an indispensable component of our life which provides a cognitive shortcut in our understanding of social and political issues, as well as how we perceive 'the Other'. As polarisation sweeps both democratic and authoritarian regimes, this lecture examines how humour plays a part in our participation in political life. Dr Wang-Kaeding will look at the case of China and map out different types of humour which reflect and even condition state-society dynamics. The audience will see examples ranging from state-sponsored skits in the Chinese Spring Festival Gala to memes created by netizens, and will be invited share their opinions on examples to help come up with a working definition of 'political humour'.
30 January 2019. In association with the International History Seminar Series. The Italian-Chinese Silk Market, 1850-1915. With Dr Aglaia De Angeli (QUB). Dr De Angeli is a sinologist who specialises in social and law history of Republican China. Part of the Sir Robert Hart Project at Queen's, her work includes historical photography and Sino-Western relationships, especially between China and Italy, France and Ireland, on law, diplomats, silk and missionaries.
19 November 2018. TCAS Lunchtime Seminar. Turbulence in the world trade regime and the Japan-EU Economic Partnership. Professor Kimura, Keio University & Chief Economist, Economic Research Institute for ASEAN and East Asia (ERIA), Jakarta, Indonesia. Slides available here. This seminar is also available as a podcast. In association with the Embassy of Japan in Ireland.
12 November 2018. TCAS Lunchtime Seminar. East Asia and Future of World Trade: An Assessment of the Trump and Brexit Impacts. Dr Christopher Dent, Senior Lecturer in Economics and Business at Edge Hill University. Slides available here. This seminar is also available as a podcast.
11 September, 2018. TCAS Lunchtime Seminar. Watering down Hong Kong. Born and raised in Hong Kong, Claudia Mo is an independent, pro-democracy legislator and a journalist by training in the city. She is a founder of the HK First group.
Download our Events Archive 2014/15, 2016/17, 2017/18