About the Trinity Centre for Asian Studies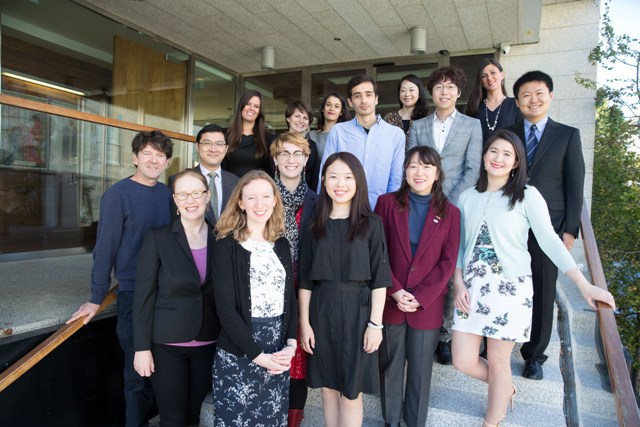 The Trinity Centre for Asian Studies acts as a focal point for Asian Studies at Trinity College Dublin, and brings together teaching and research in Chinese, Korean and Japanese Studies as well as other regionally-based scholarship and pan-Asian research. Our activities focus on contemporary society and culture, language learning, diaspora studies, and comparative studies including Asian-European studies. The centre's aim is to promote Asian Studies nationally and internationally, and in so doing, to be the leading knowledge centre in Ireland for policy-makers, business leaders and scholars in the field. The centre organises regular seminars, public lectures and events. The Trinity Centre for Asian Studies was formally opened in October 2015 by the Minister for Foreign Affairs and Trade, Charlie Flanagan, T. D.
都柏林圣三一大学亚洲研究中心涵盖中国、韩国和日本以及其他亚洲国家相关的研究工作以及教学工作,也有针对泛亚洲的学术研究工作,同时该中心针对不同区域的学生设有专项奖学金。亚洲研究中心致力于当代社会和文化的研究、语言学习、离散社群研究和比较研究,其中包括亚洲和欧洲的比较研究。该中心的目标是在爱尔兰和国际范围内推广亚洲研究,并在这一领域成为爱尔兰的领军者和决策者,产出更多的商界领袖和科研学者。亚洲研究中心会定期举办研讨会、组织公开讲座以及一系列与亚洲有关的活动.
Download our leaflet here.
The offices of the Trinity Centre for Asian Studies are located in the Annex to the Arts Building. The most convenient way to access the Trinity Centre for Asian Studies is by using the pedestrian entrance on Nassau Street (www.tcd.ie/maps). The entrance to the centre is through an automatic door, to the right of the Douglas Hyde Art Gallery and to the left of the large television screens advertising Trinity events. Turn left at the top of the steps to find Rooms 2011 (TCAS Seminar Room) and 2012 (main office).