Extramural programme
The Extramural Programme in Korean language and culture has been running successfully since 2010. The classes are taught by a native-speaker instructor, Mrs Do Eunjee. Two proficiency levels of evening classes are available, for complete beginners and post-beginner learners. These courses are fee-paying (€395 per course, payable in advance) and are designed for the general public. All classes take place in the Arts Building.
Covid-19 update: Whilst we hope that we will be able to offer our extramural courses in classrooms in Trinity from September, we plan to deliver our teaching online if social distancing measures remain in place.
(Please note that registered undergraduate and postgraduate TCD students should apply for the Broad Curriculum and extracurricular Korean modules rather than the extramural programme.)
 Korean Extramural Courses
2021/22 academic year

Introduction to Korean Language and Culture

Learn a basic survival repertoire of spoken Korean and some central aspects of Korean culture, including the unique and easy to learn writing system (Hangul). As much use as possible is made of authentic Korean materials.

Tuesday 6.30 pm - 8.30 pm starting 14th September 2021

24 week course (2 terms x 12 weeks)

Post-beginners Korean Language and Culture

Continuing from the introduction to Korean language and culture, this course is designed to extend learners' basic repertoire of spoken Korean and their familiarity with the Korean writing system. Aspects of Korean culture are also explored.

Wednesday 6.30 pm - 8.30 pm starting 15th September 2021

24 week course (2 terms x 12 weeks)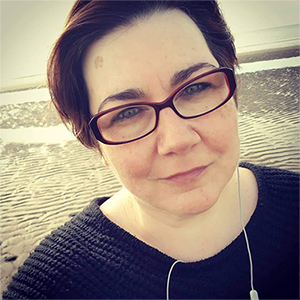 Pascale Normand
Korean Extramural Classes
I have been taking Korean Extramural classes at the Trinity Centre for Asian Studies for the past two years. Korean is completely different to any languages I have learned, so it was a bit overwhelming at first. But the course eases you into it slowly and students receive fantastic support from the teacher, Mrs Do Eun Jee. It is also a great class to learn about Korean culture. I went into the course just looking to learn a bit of Korean with a relaxed mind set, viewing it as a new hobby. However, I quickly realised that to make progress, some regular work is needed! I would definitely recommend this course to others. I was also glad that Trinity adapted to the current situation and provided the classes in an online format during lockdown.
Reserve a place in the 2021/22 Korean Extramural Programme
STEP 1: Send us your contact details
Please complete download an application form in Word form here, to be emailed to clcsinfo@tcd.ie.
STEP 2: Pay the course fee
Please select the first option in the menu below to make an electronic payment (by credit card, debit card or PayPal).
We invite you to note the following:
The course fee is strictly non-refundable once the course has commenced.
Payments by cheque or postal order, made payable to TCD No. 1 Account, are also accepted.
Reduced fee for unemployed persons and those in receipt of social welfare pension: supporting documentation to be provided at the time of payment.
Courses only take place if the number of enrolments is not viable. Course fees are refunded in this unlikely event.
Please note that you must be 18 years of age or older to enrol in this Extramural Programme.
For further details of the Extramural Programme please consult the Extramural Courses page or the Trinity College Dublin Evening and Short Courses Booklet