Maria Rieder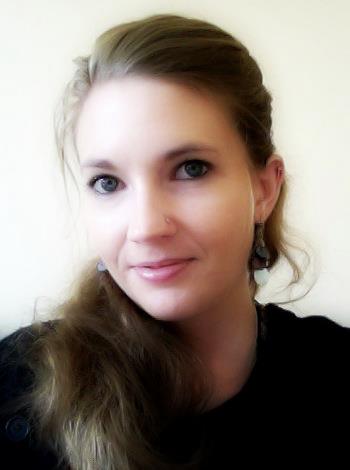 Contact Information
Email: riederm@tcd.ie
Address: Centre for Language and Communication Studies,
Arts Building,
Trinity College Dublin,
College Green,
Dublin 2
Quicklinks
Research Interests
Linguistic Anthropology, Sociolinguistics, Ethnography, Identity Studies, Minority Languages, Migrant Groups, Cultural Studies, Language and Culture, Language Death
Current Projects
PhD Thesis (working title): Codes that do not fit: An ethnographic exploration of the Irish Travellers and their Cant language.
Ethnographic project among the Traveller community in Co. Clare
Publications
Rieder, M. Forthcoming 2013. "Irish Traveller English" in: The Lesser-Known Varieties of English: Further Case Studies. Williams, Jeffrey P., Edgar W. Schneider, Peter Trudgill, & Daniel Schreier (eds.). Cambridge: Cambridge University Press.
Rieder, M. (ed.). 2012. Are You Glóring? - Are You Listening? A Collection of Cant Short Stories written by Traveller Children in Ennis, Co. Clare. Funded by the Department of Equality & Justice.
Rieder, M. 2011. Book review of Identity in (Inter)Action. Introducing Multimodal (Inter)Action Analysis. by Sigrid Norris.http://linguistlist.org/pubs/reviews/get-review.cfm?SubID=4539210
Rieder, M. 2009. "Modernity, Diversity and the Question of a Shared Past: Two Irish Traveller Women Share Their Thoughts." in: Migrants and Cultural Memory. The Representation of Difference. Mícheál Ó hAodha (ed.). Newcastle upon Tyne: Cambridge Scholars Publishing.

Conference presentations
Rieder, M. 2012. Codes that don't fit. The Case of the Irish Traveller Cant. Paper presented at iLinC 2012, Belfast, Northern Ireland.
Rieder, M. 2012. The Irish Traveller Cant: A Mixed Language? Paper presented at the Explorations in Ethnography, Language and Communication Conference, Copenhagen, Denmark.
Rieder, M. 2012. The Irish Traveller Language and Culture - A Discussion of Folk Beliefs. Paper presented at the Sociolinguistic Symposium, Berlin, Germany.
Rieder, M. 2012. The Irish Travellers. A Case Study of the Relationship Between Language and Social Identity. Paper presented at the Discourse of Identity Conference, Santiago de Compostela, Spain.