Aoife Finn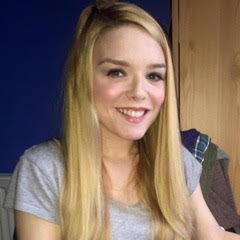 Contact Information
Email: finnao@tcd.ie
Website: https://tcd.academia.edu/AoifeFinn
Address: Centre for Language and Communication Studies,
Arts Building,
Trinity College Dublin,
College Green,
Dublin 2


Quicklinks
Research Interests
Te Reo Māori, Case-system and Grammatical Relations, Ergativity, Accusativity, Unergativity and Unaccusativity, Reflexivity, Anaphora, Syntax, Role and Reference Grammar.
Current Projects
Thesis: Case-system and Grammatical Relations in Māori through a Role and Reference Grammar Model (working title).
Publications
Finn, A (2015). The argument realisation of GIVE and TAKE verbs in Māori. Causation, Permission, and Transfer. Argument realisation in GET, TAKE, PUT, GIVE and LET verbs, Edited by Brian Nolan, Gudrun Rawoens and Elke Diedrichsen.

Finn, A (2012). Review of - Nolan, Brian. 2012. The Structure of Modern Irish. A Functional Account. Equinox. Folia Linguistica -The peer-reviewed journal of the Societas Linguistica Europaea.

Finn, A (2012). Headedness in Māori Reflexivity: A Role and Reference Grammar Analysis. ITB Journal.
Conference presentations