New School Online Learning Ambassadors Announced
Dr Duana Quigley, Dr Sarah Sheridan and Dr John Bosco Conama have been named as School Online Learning Ambassadors for 2020-21. All three academics bring a range of extensive experience in online learning in their respective disciplines, and they will be available to share their expertise across the School.
Remote learning due to Covid-19 has acted as a catalyst in our School's use of online learning technologies. Whilst many academic staff had some prior experience in using Blackboard Collaborate, Zoom and other platforms, we all took a deep dive into new areas of virtual learning when the first lockdown occurred in the spring of 2020.
When the 2020/21 academic year started, our Head of School was keen to ensure that all staff would feel fully equipped and supported to manage the various demands of teaching online from home. It was also important to draw on the existing expertise available across the School. In addition to the regular training opportunities provided in College, the School is committed to ensuring that the highest quality of online and hybrid teaching is provided to all of our students. A School online learning forum for all academic staff will take place every few weeks to allow lecturers to explore ideas and challenges together.

New School Online Learning Ambassadors
(clockwise from top right): Lorna Carson (Hos), John Bosco Conama, Sarah Sheridan, Duana Quigley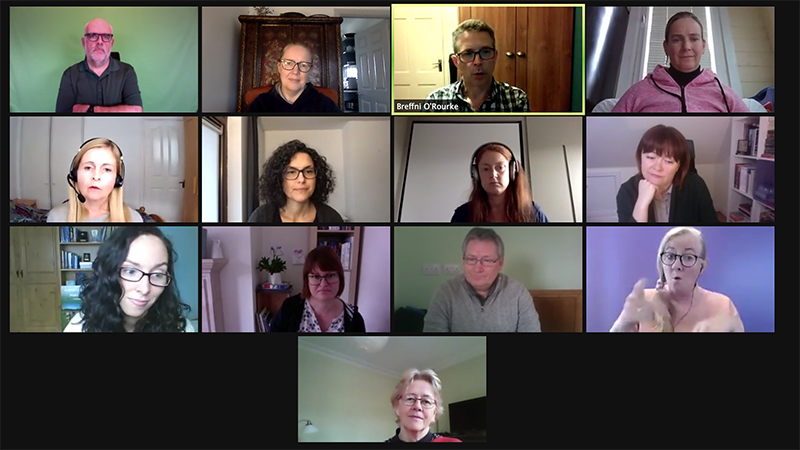 Second School Online Learning Forum Meeting