Provost's teaching award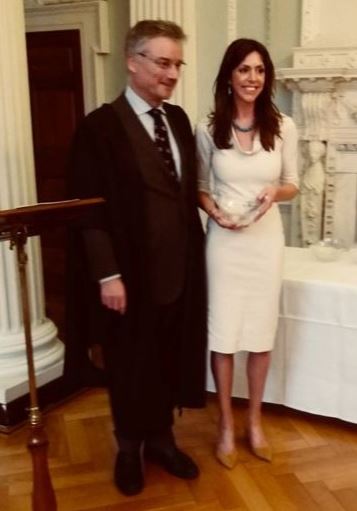 This prestigious award was announced following a university-wide student nomination process and a subsequent nine-month external review of nominated lecturers' teaching and learning practices. During the nomination process, one student commented, "Sarah exemplifies what it means to be an excellent teacher, researcher, and professor in all aspects of her academic life."
Another added that " Dr. O'Brien is always available for academic talk and to provide advice and guidance regarding students' research. In my interactions with her I have always felt encouraged and I am left with a feeling that I have learned something new."
A third nomination stated: "There are occasions where little time is enough in order to understand who constitutes an inspiring teacher. Dr. Sarah O'Brien is one of those cases. Her aspiring teaching attitude, her constant dedication to the students, her limitless willingness to explain and justify important views as well as to help her students with any kind of inquiry they seem to have, all the above make her stand out as a teacher. Making the vast majority of your class to look forward to your teaching is not an easy task for a teacher to accomplish, but Dr. O'Brien has managed to do that."
Dr. O'Brien teaches Masters and Undergraduate modules relating to language, memory and migration. She is also Director of the Centre for English Language Learning and Teaching. Commenting on what inspires her teaching and research, she draws from the wise words of Henry Glassie: "What matters is how ideas fare in the world, what they yield in hard application. Our work will recognise the reality of the individual."