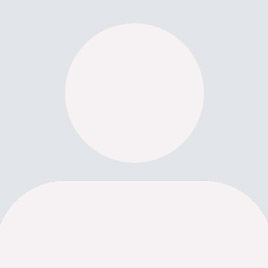 Publications and Further Research Outputs
Clinical Guidelines in UML: A Comparative Study in, editor(s)G. Surján et al. , Health Data in the Information Society, Proceedings of MIE2002, IOS Press, 2002, pp471 - 477, [Lucy Hederman, Daniel Smutek, Vincent Wade, Thomas Knape]

Book Chapter, 2002

A UML Approach to Process Modelling of Clinical Practice Guidelines for Enactment in, editor(s)R. Baud et al. , The New Navigators: from Professionals to Patients, Proceedings of Medical Informatics Europe 2003, IOS Press Amsterdam, 2003, pp635 - 640, [Knape, T., Hederman, L., Wade, V. P., Gargan, M., Harris, C.]

Book Chapter, 2003

Y. Rahman, L. Hederman, T. Knape, M. Gargan, G. Power, V. Wade, Medinfo 2004, e-clinic: An Electronic Triage System for the Management of Type 2 Diabetes Mellitus, San Franscisco, September, edited by Y. Rahman, L. Hederman, T. Knape, M. Gargan, G. Power, V. Wade , 2004

Conference Paper, 2004

Y Rahman, T Knape, M Gargan, S McQuaid, V Wade, L Hederman, J Nolan, J Grimson, Mass Screening For Diabetes: New Horizon with Computer Aided Diagnosis System, 22nd Joint Meeting of British Endocrine Societies, Glasgow, March, 2003

Conference Paper, 2003

V. Wade, W. Grimson, L. Hederman, M. Yearworth, T. Groth, Managing the operation of open distributed laboratory information systems, Computer Methods and Programs in Biomedicine, 50, 1996, p123 - 133

Journal Article, 1996

P Cunningham, H. Fujisawa, L Hederman, F Cummins(ed.), First Japanese Knowledge Acquisition for Knowledge-based Systems Workshop, A combined approach to text retrieval using concept networks linked to hypertext, Tokyo, October, 1990

Proceedings of a Conference, 1990

Jones S, Cournane S, Sheehy N, Hederman L, A Business Analytics Software Tool for Monitoring and Predicting Radiology Throughput Performance., Journal of digital imaging, 29, (6), 2016, p645 - 653Journal Article, 2016, DOI , URL
Bisbal, J., Grimson, J., Grimson, W., Berry, D. and Hederman, L., From passive to active electronic healthcare records , Methods of Information in Medicine, 42, (5), 2003, p535 - 543Journal Article, 2003, URL
McGann, J., Conlan, O., Hederman, L., & Arnedillo-Sánchez I, The Deployment of Exergames for the Assessment of Children's Locomotor Skills in the Classroom, Proceedings of the 6th Irish Conference on Game-Based Learnin, 6th Irish Conference on Game-Based Learning, Dublin, June 2016, edited by Felicia, P., Pierce, N., Brady, M., & Devitt, A , 1, 2016, pp35 - 45

Conference Paper, 2016

Retno Aulia Vinarti, Lucy Hederman, Personalization of Infectious Disease Risk Prediction: Towards Automatic Generation of a Bayesian Network, 2017 IEEE 30th International Symposium on Computer-Based Medical Systems (CBMS), Thessaloniki, Greece, 22-24 June 2017, IEEE Computer Society, 2017, pp594 - 599Conference Paper, 2017, DOI , URL , TARA - Full Text
Retno Aulia Vinarti, Lucy Hederman, Introduction of a Bayesian Network Builder Algorithm: Personalized Infectious Disease Risk Prediction, 11th International Conference on Health Informatics (HealthInf 2018): ACM Conference Series, Funchal-Madeira, Portugal, 19-21 January 2018, BIOSTEC 2018, 2018, pp12Conference Paper, 2018, DOI , URL , TARA - Full Text
Retno Aulia Vinarti, Lucy Hederman, A Knowledge-base for a Personalized Infectious Disease Risk Prediction System, 29th Medical Informatics Europe (MIE 2018), Gothenburg, Sweden, 24-26 April 2018, 2018, pp5Conference Paper, 2018, DOI , URL , TARA - Full Text
Annariina Koivu, Nicolas Mavengere, Mikko Ruohonen, Lucy Hederman, Jane Grimson, Exploring the Information and ICT Skills of Health Professionals in Low- and Middle-Income Countries, IFIP Advances in Information and Communication Technology, March 2016, 2016Conference Paper, 2016, DOI
Supporting Complex Dynamic Health Journeys Using Conversation to Avert Hospital Readmissions from the Community: An Ecological Perspective Incorporating Interoception in, editor(s)Joachim P Sturmberg , Putting Systems and Complexity Science into Practice, Springer, 2018, pp51 - 71, [C. Martin, J.P. Sturmberg, K. Stockman, D. Campbell, L. Hederman, C. Vogel, and K. Smith]Book Chapter, 2018, DOI
Brian Reddy, Brett Houlding, Lucy Hederman, Mark Canney, Christophe Debruyne, Ciaran O'Brien, Alan Meehan, Declan O'Sullivan, Mark A Little,, Data linkage in medical science using the resource description framework: the AVERT model, HRB Open Research, 1, (20), 2018, p1-15Journal Article, 2018, DOI , URL , TARA - Full Text
Retno Aulia Vinarti, Lucy Hederman, A Personalized Infectious Disease Risk Prediction System, Expert Systems With Applications, 131, (C), 2019, p266 - 274Journal Article, 2019, DOI
PJ Wall, David Lewis, Lucy Hederman, Mobile Health (mHealth) Innovation in Sierra Leone: A Critical Realist Study, IFIP WG 9.4 European Regional Conference on the Social Implications of Computers in Developing Countries, Tirana, Albania, 22-24 June 2018, 2018

Conference Paper, 2018

PJ Wall, L Deimling Johns, David Lewis, Lucy Hederman, Different Approaches, Different Mechanisms? Comparing the Mechanisms Identified by the Morphogenetic Approach and the Realist Synthesis Framework (MCO) Approach, 19th Annual Conference of the International Association of Critical Realism, University of Torino, Turin, Italy, July 2017, 2017

Conference Paper, 2017

PJ Wall, M Khayyat, David Lewis, Lucy Hederman, Combining Critical Realism, the Morphogenetic Approach and Activity Theory: A Proposed Framework for the Study of Mobile Health (mHealth) in Sierra Leone, 18th Conference of the International Association of Critical Realism, Cardiff, UK, July 2016, 2016

Conference Paper, 2016

Wall, P.J. and Lewis, D. and Hederman, L., Identifying Generative Mechanisms in a Mobile Health (mHealth) Project in Sierra Leone: A Critical Realist Framework for Retroduction, IFIP Advances in Information and Communication Technology, 552, 2019, p39-48Journal Article, 2019, DOI , URL
Jamie McGann, J Issartel, Lucy Hederman, Owen Conlan, PaCMAn: A 'principled' framework, arising from a systematic review of the literature, to underpin design and deployment of video games for motor skill acquisition, Entertainment Computing, 31, 2019Journal Article, 2019, DOI
Jamie McGann, J Issartel, Lucy Hederman, Owen Conlan, Hop.Skip.Jump.Games: the effect of 'principled' exergameplay on children's locomotor skill acquisition, British Journal of Educational Technology, 50, (7), 2019Journal Article, 2019, DOI
Sinead Impey, Gaye Stephens, Lucy Hederman, Declan O'Sullivan, Exploring the motivations that drive paper use in clinical practice post-electronic health record adoption - a nursing perspective., International Conference on Health Informatics and Health Information Management, London, 20-21 August 2020, 2020, pp10-16

Conference Paper, 2020

Understanding User Engagement in Information and Communications Technology for Development: An Exploratory Study in, editor(s)Stephanidis C., Marcus A., Rosenzweig E., Rau PL.P., Moallem A., Rauterberg M. , HCI International 2020 - Late Breaking Papers: User Experience Design and Case Studies. HCII 2020. Lecture Notes in Computer Science, vol 12423, Springer, 2020, [Ikwunne T., Hederman L., Wall P.J.]Book Chapter, 2020, DOI
ICT and the Environment: Strategies to Tackle Environmental Challenges in Nigeria in, editor(s)Arabnia H.R., Deligiannidis L., Shouno H., Tinetti F.G., Tran QN. , Advances in Computer Vision and Computational Biology. Transactions on Computational Science and Computational Intelligence, Springer, 2021, [Tochukwu Ikwunne, Lucy Hederman]Book Chapter, 2021, DOI
Beyza Yaman, Kris McGlinn, Lucy Hederman, Declan O'Sullivan, Mark A. Little, Towards A Rare Disease Registry Standard: Semantic Mapping of Common Data Elements Between FAIRVASC and the European Joint Programme for Rare Disease, 5th Workshop on Semantic Web solutions for large-scale biomedical data analytics (SeWeBMeDA-2022), Extended Semantic Web Conference (ESWC), Hersonissos, Greece, 29.05.2022, edited by Ali Hasnain,Tracy Robson, Michel Dumontier, Brian Kirby, Dietrich Rebholz-Schuhmann , 2022, pp1 - 11Conference Paper, 2022, URL , TARA - Full Text
Tochukwu Ikwunne, Lucy Hederman, P. J. Wall, Theoretical Perspectives Towards Culture-Centered User Engagement Design for Mobile Health in the Global South, Proceedings of the Future Technologies Conference (FTC) 2022, Volume 3, 2023, p295--311Journal Article, 2023, DOI
Ikwunne, T., Hederman, L., Wall, P.J., Design Processes for User Engagement with Mobile Health: A Systematic Review, International Journal of Advanced Computer Science and Applications, 13, (2), 2022, p291-303

Journal Article, 2022

Abdullahi Abubakar Kawu, Dympna O'Sullivan, Lucy Hederman, Towards Exchanging Wearable-PGHD with EHRs: Developing a Standardized Information Model for Wearable-Based Patient Generated Health Data, IARIA, 2022Journal Article, 2022, DOI
Ikwunne, T., Hederman, L., Wall, P.J., Designing mobile health for user engagement: The importance of socio-technical approach, arXiv, 2021

Journal Article, 2021

Bruno Ohana, Reducing screening workload in medical literature monitoring with machine learning, [], 2020Journal Article, 2020, DOI
Ikwunne, T., Hederman, L. and Wall, P.J., The DECENT Toolkit to Support Design of User Engagement of Mobile Health Technologies from a Practice Theory Perspective, Co-creating for Context in the Transfer and Diffusion of IT: IFIP WG 8.6 International Working Conference on Transfer and Diffusion of IT, TDIT 2022, Maynooth Ireland, June 2022, 2022, pp94 - 104

Conference Paper, 2022

Séamus Lawless, Lucy Hederman, Vincent Wade, Enhancing Access to Open Corpus Educational Content: Learning in the Wild, 21st ACM Conference on Hypertext and Hypermedia , Pittsburgh, PA, U.S.A., June 19-21, 2008, pp167 - 174Conference Paper, 2008, DOI , URL , TARA - Full Text
Séamus Lawless, Lucy Hederman, Vincent Wade, OCCS: Enabling the Dynamic Discovery, Harvesting and Delivery of Educational Content from Open Corpus Sources, The 8th IEEE International Conference on Advanced Learning Technologies, Santander, Cantabria, Spain, July 1-5, 2008, pp676 - 678Conference Paper, 2008, DOI , TARA - Full Text
Liang Xiao, Grainne Cousins, Brenda Courtney, Lucy Hederman, Tom Fahey, Borislav D Dimitrov, Developing an electronic health record (EHR) for methadone treatment recording and decision support, BMC Medical Informatics and Decision Making, 11, (5), 2011Journal Article, 2011, DOI , URL , TARA - Full Text
Haseeb Khan, Lucy Hederman, A Universal Clinical Decision Support System using semantic web services, ESWC 2012 Semantic Interoperability in Medical Informatics WSop, Crete, Greece, 27th May 2012, 2012Poster, 2012, URL , TARA - Full Text
Liang Xiao, Bo Hu, Lucy Hederman, Paul Lewis, Borislav D. Dimitrov, Towards Knowledge Sharing and Patient Privacy in a Clinical Decision Support System, Information Technology Interfaces (ITI'09), Dubrovnik, Croatia, 22-25 June 2009, 2009Conference Paper, 2009, DOI , TARA - Full Text
Liang Xiao, Grainne Cousins, Lucy Hederman, Tom Fahey, Borislav Dimitrov, The design of an EHR for clinical decision support, International Conference on Biomedical Engineering and Informatics (BMEI), October 2010, 2010Conference Paper, 2010, DOI , TARA - Full Text
Luca Longo, Bridget Kane, Lucy Hederman, Argumentation Theory in Health Care, The 25th International Symposium on Computer-Based Medical Systems, Rome, Italy, June 20-22, 2012, 2012, pp1 - 6Conference Paper, 2012, DOI , URL , TARA - Full Text
E D Brabazon, M W Carton, C Murray, L Hederman, D Bedford, General practice out-of-hours service in Ireland provides a new source of syndromic surveillance data on influenza, Eurosurveillance, 2010, 2010Conference Paper, 2010, TARA - Full Text
Martin, Carmel M., Carl Vogel, Deidre Grady, Atieh Zarabzadeh, Lucy Hederman, John Kellett, Kevin Smith and Brendan O'Shea, Implementation of complex adaptive chronic care: the Patient Journey Record System (PaJR), Journal of Evaluation in Clinical Practice, 18, (6), 2012, p1226 - 1234Journal Article, 2012, DOI , URL
An Ontology-Driven Approach to Clinical Evidence Modelling Implementing Clinical Prediction Rules in, editor(s)Anastasius Moumtzoglou, Anastasia Kastania , E-Health Technologies and Improving Patient Safety: Exploring Organizational Factors, IGI Global, 2012, pp257 - 284, [Corrigan, Derek, Lucy Hederman, Haseeb Khan, Adel Taweel, Olga Kostopoulou and Brendan Delaney]Book Chapter, 2012, DOI
Avoidable Hospitalizations in Older Adults: Applying Complexity Science Principles and Machine Learning Approaches in, editor(s)J.P. Sturmberg and C.M. Martin , Handbook of Systems and Complexity in Health, New York, Springer Science+Business Media, 2013, pp445 - 465, [Carmel M. Martin, Carl Vogel, Lucy Hederman, Kevin Smith, Atieh Zarabzadeh, Deirdre Grady, and Jing Su]Book Chapter, 2013, DOI , URL
Kris McGlinn, Lucy Hederman, Dave Lewis, SimCon: A Context Simulator for Supporting Evaluation of Smart Building Applications when Faced with Uncertainty, Pervasive and Mobile Computing, 12, 2014, p139 - 159Journal Article, 2014, DOI
Kris McGlinn, A Virtual Reality-based Context Simulator for Evaluating the Effect of Uncertainty on Smart Building Applications, Trinity College Dublin, 2013

Thesis, 2013

Implementing mHealth in low and middle-income countries: What should program implementers consider? in, editor(s)Sasan Adibi , Mobile Health (mHealth): Multidisciplinary Verticals, Springer, 2015, pp257 - 273, [PJ Wall, Frédérique Vallières, Eilish McAuliffe, Dave Lewis, Lucy Hederman]Book Chapter, 2015, DOI
PJ Wall, Frédérique Vallières, Dave Lewis, Lucy Hederman, Josef Musa, A Socio-Technical Approach to the Implementation of mHealth in Sierra Leone: A Theoretical Perspective, eChallenges Conference 2013, Malahide, Dublin, 9-11 October 2013, 2013

Conference Paper, 2013
Lucy Hederman, Information governance issues for secondary use of health data, Health Informatics Society of Ireland, AVIVA Stadium, Dublin, 16 November 2016, 2016, ICS

Invited Talk

Liang Xiao, Grainne Cousins, Tom Fahey, Borislav Dimitrov, Lucy Hederman, , Developing a rule-driven clinical decision support system with an extensive and adaptative architecture, IEEE 14th International Conference one-Health Networking, Applications and Services, 10-13 October 2012, IEEE, 2012Conference Paper, DOI , TARA - Full Text
PJ Wall, David Lewis, Lucy Hederman, Causal Explanation of Mobile Health (mHealth) in Sierra Leone - A Morphogenetic Analysis, Development Studies Association of Ireland (DSAI) Annual Conference 2018, Dublin, Ireland, October 2018, 2018

Conference Paper

PJ Wall, David Lewis, Lucy Hederman, Information and Communications Technology for Development (ICT4D) - A Review of the Field and Future Priorities in a Changing International Context, Development Studies Association of Ireland (DSAI) Annual Conference 2017, Dublin, Ireland, November 2017, 2017

Conference Paper
Research Expertise
My main interest currently is in incorporating clinical guideline knowledge into electronic health care records. I am generally interested in the design of ICT systems to leverage existing organizational data and documents in support of knowledge work. Related interests include knowledge-based systems and knowledge management, clinical decision support systems, performance support systems, and online community site design.
Summary

Translational Research and Patient Safety in Europe. Develop a rapid learning healthcare system by integrating primary care electronic health record systems, research systems, and clinical decision support systems.

Title

LEARN: Organisational Learning in Irish Aid Organisations

Summary

Linking Knowledge to Patient Records

Title

Primary Care Research Centre

Summary

Diagnosis and management of vulnerable groups in the community: an evidence-based approach using Information and Communication Technology (ICT) Through the Primary Care Research Centre (HRC), we will conduct a programme of research that examines the quality of care across the primary/secondary care interface in vulnerable patient groups utilizing newly established, internationally funded cohort studies, allied to record-linkage with prescribing and in-patient hospitalisation datasets (elderly and children); exploration of a nationally-established prescribing register (methadone users) and establishment of a cohort of pregnant women who are receiving antenatal care at the State's largest maternity hospital. This initial research, designated as Work Package (WP) #1, will establish standards for the quality of care provided for these vulnerable groups, with a particular emphasis on effective medicine monitoring and development of ICT interventions that enhance patient care across the primary/secondary care interface and facilitate self management for patients and decision support for health professionals with a focus on nurse prescribers and GPs. The second part of this HRC programme, WP #2, will focus on evidence-based diagnosis, establishing a register of clinical prediction rules (CPRs) relevant to primary care and undertaking systematic reviews of common clinical conditions in relation to the diagnostic accuracy of symptoms, signs and diagnostic tests available to GPs. The register and systematic reviews will be disseminated through the Cochrane Primary Health Care Field. As part of WP #2 we will also undertake development and validation studies of CPRs identified as key areas for primary care diagnosis. In tandem with this research, observational studies examining diagnostic and therapeutic error in primary care will be undertaken. Lastly, based on the observational epidemiological research concerning quality of care and medicines management, as well as the CPRs register, WP #3 will be based around the development and evaluation of ICT interventions in the form of computer-based clinical decisions support systems (CDSSs), decision aids and self management programmes. Evaluation will be conducted by means of randomised controlled trials (RCTs) with particular focus on interventions to promote initiation and continuation of breastfeeding and a separate RCT to combat obesity in children. The overarching theme of the proposed HRC is the management of vulnerable groups at the primary/secondary care interface. Initial observational research on nationally funded cohorts in WP #1 will allow us to quantify the challenges and develop ICT interventions, relying on the multi-disciplinary background of the co-applicants and collaborators in the HRC. In addition, through the activities carried out in WP #2, a register of CPRs and systematic reviews of CPRs will be developed to enhance evidence-based diagnosis in primary care. The ultimate aim is to develop, test and implement ICT interventions that improve the management and self management of illnesses in the community. Throughout the programme of research of the HRC, close collaboration will occur with key health service colleagues, ensuring translation of research findings into care for patients. Similarly, the datasets developed and used as part of the programme of research in the HRC, will be used as a resource for research-active health professionals in training programmes, particularly the HRB PhD scholar's programme.
Recognition
Member, Association for Computing Machinery
Member, Irish Computer Society
Member, Healthcare Informatics Society of Ireland