Foundation Scholarship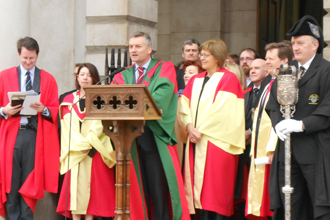 Foundation Scholarship is a College institution with a long history and high prestige. The objective of the Foundation Scholarship examination is to identify students who, at a level of evaluation appropriate to the Senior Freshman year, can consistently demonstrate exceptional knowledge and understanding of their subjects.
You can find details regarding entitlements, important scholarship dates, application forms and timetables on the following websites:
BESS Foundation Scholarship Exams
BESS candidates are examined in the subjects of their course up to the end of Michaelmas term of the Senior Freshman year.
The examination consists of four 2¼ hour examination papers . BESS candidates will be asked to choose four papers from the following:
Business I and Business II (PDF, 56KB)
Economics I and Economics II
Political Science I and Political Science II
Sociology I and Sociology II
Quantitative Methods
Recommendations for scholarship are based on all four papers. Students must register their choice of examination papers by the end of Week 5 of Michaelmas Term.