Grattan Scholars - Research Themes
The Grattan Scholars programme builds on the School's record of teaching and research excellence ensuring that Trinity continues to play a leading role in key areas of research expertise within the disciplines of economics, philosophy, political science and sociology. Grattan Scholars benefit from a research-led education which exposes them to leading academics, the latest knowledge and ideas, and to an education that emphasizes analytical skills and creative thinking. Their research spans a wide range of issues of global societal and economic importance including:
The Global Financial System
Trinity's Department of Economics has extensive research expertise in financial globalisation and international macroeconomics. Research activity, such as the analysis of international financial flows and international balance sheets, aims to identify policy reforms that can allow the world economy to reap the benefits of financial globalisation without endangering macro-financial stability.
The Department is home to the IM-TCD (International Macro-TCD) research unit which provides high-quality research in the field of international macroeconomics and finance. IM-TCD contributes to the global debate on the international economy with a strong focus on key policy issues.
Grattan Scholars alumni in this area include Katharina Bergant, Jan-Luca Hennig and Yannick Timmer who were supervised by Professor Agustín Bénétrix, Professor Philip Lane, Dr Davide Romelli and Dr Paul Scanlon.
Associate Professor Agustín Bénétrix
Agustín Bénétrix is Associate Professor in the Department of Economics. His research focuses on financial globalisation, international capital flows, exchange rates and fiscal policy. Before joining the Department of Economics, he worked as post-doctoral Fellow on projects sponsored by the Irish Research Council and the European Research Council. He is Chair and one of the founder members of the International Macro Research Unit (IM-TCD). He serves as Associate Editor for Economia (The journal of the Latin American and Caribbean Economic Association).
Agustín holds a PhD in Economics from Trinity College Dublin.
Professor Philip R. Lane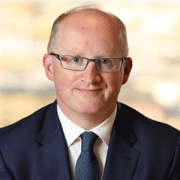 Philip R. Lane is Chief Economist of the European Central Bank. Prior to this he was the 11th Governor of the Central Bank of Ireland. Philip was formerly on the academic staff at Trinity College Dublin and he remains affiliated with the university as an Honorary Professor. Philip has chaired the Advisory Scientific Committee of the European Systemic Risk Board and was Director of the International Macroeconomics and Finance Programme at the Centre for Economic Policy Research (CEPR). He has also acted as an academic consultant for the European Central Bank, European Commission, International Monetary Fund, World Bank, OECD, Asian Development Bank and a number of national central banks.
A graduate of Trinity, he received his PhD in Economics from Harvard University in 1995 and was Assistant Professor of Economics and International Affairs at Columbia University (1995-1997) before returning to Dublin. His research interests include financial globalisation, macroeconomics of exchange rates and capital flows,macroeconomic policy design and European monetary integration.
Assistant Professor Davide Romelli
Davide Romelli is an Assistant Professor of Economics at Trinity College Dublin, Ireland. He is also a Research affiliate of IM-TCD (International Macro-TCD) and SUERF - The European Money and Finance Forum and a Fellow of the BAFFI-CAREFIN centre, Bocconi University. His research focuses on international finance and macroeconomics, central banking and financial supervision.
Davide holds a PhD in Economics from ESSEC Business School and THEMA-University of Cergy-Pontoise.
Assistant Professor Paul Scanlon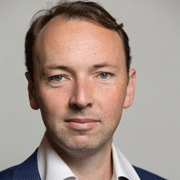 Paul Scanlon is Assistant Professor in Economics at Trinity College Dublin. His research interests lie in the area of macroeconomics and finance. Current research projects are examining the interaction between inequality and occupational risk, and the role of consumption variety in asset pricing.
Paul holds a BA from Trinity College, an MA from Yale University, and a PhD from the University of California, Berkeley.
International Development
Development economics research in Trinity College Dublin aims to address the development challenges facing the poorest and most vulnerable populations in the world. The overall goal is to conduct research at the highest academic level that contributes to the global debate on the economic development process and the underlying mechanisms at work.
Generous donations to The Grattan Scholars programme has provided funding for four PhD students in this research area, under the supervision of Dr Michael King, Professor Gaia Narciso and Professor Carol Newman: Purnima Kanther and Friedrich Kreuser and Grattan Scholars alumni Christina Kinghan and Margaryta Klymak.
Michael King, Gaia Narciso and Carol Newman are all founding members of TIME (Trinity IMpact Evaluation Unit) which brings together researchers in economics, development practitioners, and policy makers in a collective effort to estimate the impact and understand the underlying mechanisms of development projects, aid, and investments.
Assistant Professor Michael King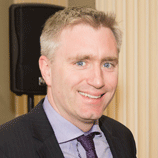 Michael King is Assistant Professor in the Department of Economics. His research interests focus on banking and household finance in developing countries, development policy, in particular policy coherence for development and impact measurement, and national competitiveness.
Between 2007 and 2012, Michael held the position of Senior Research Officer at Trinity's Institute for International Integration Studies (IIIS). He has previously worked as an economist with Forfás and the National Competitiveness Council in Dublin and is the founder and former Chief Executive Officer (2001-2004) of Dublin based international development agency Suas Educational Development.
Michael holds a Masters in Economics and International Development (MPAID) from Harvard University and a BA and PhD in Economics from Trinity College Dublin. Before joining Trinity full-time Michael was awarded the O'Reilly Foundation Scholarship (2003), the Fulbright Scholarship (2004) and the John F Kennedy Scholarship (2004).
Associate Professor Gaia Narciso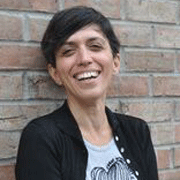 Gaia Narciso is Associate Professor in Economics at Trinity College and Head of the Department of Economics. Her areas of research are development economics, migration and political economy. Her research has been widely cited and featured in international media and she has successfully attracted international and national funding. She has extensive experience in survey design and implementation and has conducted randomized control trials in Ireland and abroad. In particular, Gaia conducted one of the first randomized control trials involving migrants, analysing the impact of information flows on migrant remittances.
Gaia holds a BA in Economics from Bocconi University, an MSc in Economics from the London School of Economics and Political Science and a PhD in Economics from Bocconi University.
Professor Carol Newman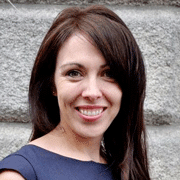 Carol Newman is Professor in Economics and Head of the School of Social Sciences and Philosophy. Her research focuses on the microeconomics of development with a particular emphasis on both household and enterprise behaviour. She is currently involved in a number of major projects in South East Asia and Africa. In the past Carol has also worked on microeconomic issues relating to the evolution of the agricultural sector in Ireland and the EU.
Carol joined the staff of Trinity's Department of Economics in 2002. She was a visiting scholar at the Graduate School of Business at the University of Chicago in 2007 and at the University of Copenhagen in 2006 and for the 2013-2014 academic year. Carol holds a BA (Mod) in Economic and Social Studies and PhD in Economics both from Trinity College Dublin.
Justice and Values
Associate Professor Adina Preda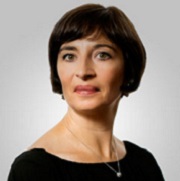 Adina Preda is an Associate Professor in Philosophy and the founding director of the Trinity Centre for Justice and Values, based in the Department of Philosophy.
Adina's research focuses on issues related to rights and social and distributive justice, in particular luck egalitarian theories. She is the Principal Investigator on a 5-year research project funded by an ERC Consolidator grant, entitled 'Rights and Egalitarianism - REAL', which seeks to bridge the gap between these two types of concern in contemporary moral and political philosophy.
Adina joined Trinity's Department of Philosophy in 2019. From 2013 to 2019, she was a lecturer and then senior lecturer in political theory at the University of Limerick. She holds a PhD in political philosophy and an MA (Econ.) in Government both from the University of Manchester, an MA in Minority Rights from Robert Schuman University, Strasbourg and a BA in Journalism from the University of Bucharest. Between 2006 and 2013, she held teaching and research positions at University College Dublin, the University of Montreal, and at the Hoover Chair, Catholic University of Louvain and, in 2015, she was a visiting research fellow at the Centre for the Study of Social Justice, University of Oxford.
Markets
2016 Grattan Scholar Benoit Voudon has undertaken research on Resale Price Maintenance and Asymmetric Retail Competition under the supervision of Francis O'Toole, Associate Professor in Economics.
Associate Professor Francis O'Toole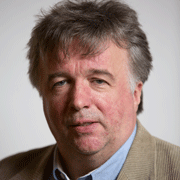 Francis O'Toole has a PhD in Economics from Georgetown University, Washington DC, USA. His current position is Associate Professor in Economics. He was formerly Head of the Department of Economics and the Director of the Business, Economics and Social Studies (BESS) programme in Trinity. He has been a visiting professor in Georgetown University, University of Dushanbe (Tajikistan) and Senshu University, Tokyo.
His teaching and research interests are in the areas of the Economics of Competition Policy (e.g. mergers, exclusivity agreements, state aids) and the Economics of Public Policy (e.g. taxation, redistribution and compulsory voting). He has also advised Irish competition and regulatory authorities and state bodies in the area of the economics of competition policy and regulation.
He has supervised PhD (and MSc/MLitt) students in areas such as bank competition, cartel immunity, income inequality, public goods, regulatory impact assessments and vertically restrictive agreements.
Migration and Clustering
The School of Social Sciences and Philosophy has developed an international reputation as a leading centre of migration research with research interests in the migration and clustering of creative workers, the socio-economic and socio-cultural integration of immigrants in Ireland and Europe, new mobilities in Europe and how both intersect with migrants' identities.
In the Department of Economics two Grattan Scholars alumni have undertaken research relating to the migration and clustering of creative workers under the supervision of Professor John O'Hagan: Sara Mitchell who looked at literary artists and Alan Walsh who examined philosophers. While a third graduate of the programme, Gayane Vardanyan, explored the age of mass migration under the supervision of Professor Gaia Narciso.

In the Department of Sociology four PhD students have been awarded Grattan Scholarships for research in this area: Stefanie Sprong who is examining the 'migrant gap' among children in Ireland, under the supervision of Professor Richard Layte and Dr Jan Skopek, and Arnie Trinidad who researching the experiences of Filipino migrant nurses in Ireland under the supervision of Professor Daniel Faas. Two Grattan Scholars alumni, Egle Gusciute and Katarzyna Kozien, also undertook migration research under the supervision of Professor Layte, Dr Peter Mühlau and Dr Elaine Moriarty.
Associate Professor Daniel Faas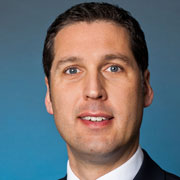 Daniel Faas is Associate Professor in Sociology and an elected Board Member at Trinity College Dublin, Convenor/Champion of the university-wide interdisciplinary research theme Identities in Transformation, and founding Director of the MSc Comparative Social Change (an inter-institutional partnership and joint degree programme with University College Dublin). His research is in the sociology of migration and consists of three interlinked strands: (1) identities and integration, (2) comparative curriculum analyses, as well as (3) religion and schooling in Ireland and Europe. Daniel has published widely on these topics in high-impact peer-reviewed international journals, as well as a sole-authored monograph (Negotiating Political Identities: Multiethnic Schools and Youth in Europe). He regularly appears in the media and interacts with the national and international policy community. Current work examines the role of religion across different types of Irish primary schools.
Daniel has held Visiting Professorships at Universidade de São Paulo, Beijing Foreign Studies University, University of the Philippines Diliman and University College London. He is a graduate of the University of Cambridge (PhD, MPhil), University of Stuttgart (MA) and Trinity College Dublin (MA jo). Since joining Trinity in 2008, he has supervised 43 postgraduates to completion (12 PhDs, 31 MSc/MPhil) and mentored 5 postdocs.
Professor Richard Layte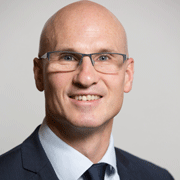 Richard Layte is Professor of Sociology and Head of the Department of Sociology at Trinity College Dublin and Research Professor at the Economic and Social Research Institute. Much of his work stems from a core interest in the structure of social and economic stratification in modern societies and its impact on individual life-chances, health and well-being. His research examines the fundamental processes which influence the distribution of health and well-being in societies and how these are shaped by political economy and the structure and functioning of health care systems. Recent work has examined the relationship between country income inequality and individual health and he has a particular interest in improving understanding of how family background influences child health and development and the impact this has on the child's educational outcomes, adult health and life expectancy. He has a keen interest in Irish health care and the role that health care can play in improving health and well-being. He has published widely on all these issues both in Ireland and internationally in both the academic and policy domains.
Assistant Professor Elaine Moriarty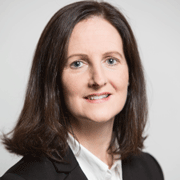 Elaine Moriarty is Assistant Professor in the Department of Sociology, Director of Global Relations and Director of External Affairs in the School of Social Sciences and Philosophy. Elaine's teaching and research interests include mobility and migration, race and ethnicity, employment and labour markets, qualitative longitudinal research methods, gender and identity. Elaine is currently researching 'Graduate Careers and Social Mobility' (2020-2021, TRISS Research Fellowship). Her previous research includes 'New forms of mobility and the Portability of Social Protections in Europe', 'Careers, Conjunctures and Consequences - the implications of Polish migration to Ireland for contemporary Irish emigration' research project, 'Migrant Careers and Aspirations' project, a three year study of Polish migrants in the Irish labour market.
Elaine has a B.Soc.Sc from UCC, an M.Phil in Ethnic and Racial Studies from TCD and a Ph.D in Sociology from TCD.
Assistant Professor Peter Mühlau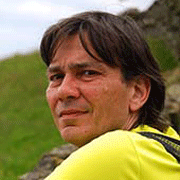 Peter Mühlau is Assistant Professor in the Department of Sociology. His research and teaching interests are in the fields of the sociology of work and employment, the sociology of migration, social stratification and quantitative research methods. His current work focuses on the economic and socio-cultural integration of immigrants, gender inequality in work and employment, socio-economic and socio-cultural change in Ireland and survey methodology. He was leader of the Irish team in the European collaborative project 'Causes and Consequences of Early Socio-Cultural Integration Processes among New Immigrants in Europe' (SCIP).
Recent publications include 'Are they acculturating? Europe's immigrants and gender egalitarianism', Social Forces, (with Antje Roeder), 'Evil Tidings: Are Reorganizations more Successful if Employees are Informed Early?, Koelner and  'Middle Class Squeeze? Social Class and Perceived Financial Hardship in Ireland, 2002-2012', The Economic and Social Review.
Professor John O'Hagan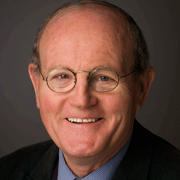 John O'Hagan has worked in Trinity College Dublin since 1970 and has been Professor of Economics since 2005 (Emeritus since 2016). He is a leading authority on the political economy of Ireland and is a distinguished expert in cultural economics, a field which he helped to found.  John's work on themes ranging from social inclusion and the arts to creative industries and clustering is widely published. His research spans a number of cultural and creative sectors and includes for example, work on EU competition policies and the funding of state broadcasters in Europe. 
During his time in Trinity, John has been Head of the Department of Economics, Director of the Graduate Research Programme, College Bursar and Director of the MSc in Economic Policy Studies programme. He was President of the annual undergraduate journal, the Student Economic Review (SER), since its inception in 1987 until 2016.  
John holds a BE, BA and MA in Economics from University College Dublin and PhD from Trinity College Dublin.
Assistant Professor Jan Skopek
Jan Skopek is Assistant Professor at the Department of Sociology at Trinity College Dublin. Previously, he held positions as post-doctoral researcher at the State Institute of Family Research at the University of Bamberg, Germany, and as post-doctoral Senior Researcher in the eduLIFE project at the Comparative Life Course & Inequality Research Centre (CLIC) located at the Department of Political and Social Sciences of the EUI, Florence, Italy.
His research relates to family and social stratification, social demography, the life course, cross-national comparison, and quantitative methodology. He is co-editor of several books and is publishing in internationally renowned journals.
Political Behaviours
Generous donations to
The Grattan Scholars
programme has provided funding for the two PhD students in the Department of Political Science:
Grattan Scholars
alumna
Lisa Keenan, who undertook research on the underrepresentation of women in political life in the Republic of Ireland under the supervision of Professor Gail McElroy, and
Miceal Canavan
who is examining prejudice reduction and the implications for political behaviour under the supervision of Dr. Gizem Arikan.
Professor Gail McElroy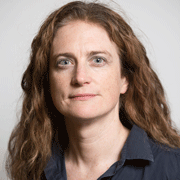 Gail McElroy is Professor of Political Science and Dean of the Faculty of Arts, Humanities and Social Sciences. Her primary research interests are in the fields of legislative behaviour and party politics. Recent publications have dealt with the nature of party competition in the European Parliament, the role of committees in the policy process and the quality of citizen representation in the European Union. Gail is also actively involved in the Irish National Election Study and the Irish Candidates Study and recent published work in this area explores the continued under-representation of women in Irish politics. Current work examines the differences in political ambition amongst Irish men and women and also the policy emphasis of men and women in the Dáil, as revealed in speeches.
Gail holds a BA in History and Political Science from Trinity College Dublin, an MSc in Comparative Politics from the London School of Economics and a PhD in Political Science from the University of Rochester.
Assistant Professor Gizem Arikan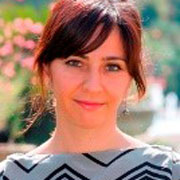 Gizem Arikan is Assistant Professor in the Department of Political Science at Trinity College. Her research focuses on religiosity, values, ideology, intolerance, and attitudes towards inequality and redistribution. Her work has appeared in journals such as American Political Science Review, British Journal of Political Science, Comparative Political Studies, Political Behavior, and International Journal of Public Opinion Research.
She is the winner of Turkish Academy of Sciences 2015 Young Scientist Outstanding Achievement Award and 2016 Science Academy Young Scientist Award. Gizem holds a PhD in Political Science from Stony Brook University, USA.
Urban and Environmental Economics
For the first time in history, more than half the world's population live in cities. Cities account for almost all economic output and bring a range of benefits, including energy efficiency, better health and higher living standards. But what makes cities work - and the patterns of prosperity and poverty within cities - is still a topic of active research. The goal of this research theme is to contribute to these questions of central importance to economic policymakers today.
Grattan Scholars Stefano Ceolotto and Elisa Maria Tirindelli and are undertaking research in this area under the supervision of economists Professor Eleanor Denny and Dr Ronan Lyons respectively.
Associate Professor Eleanor Denny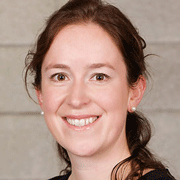 Eleanor Denny is an Associate Professor in Economics and her areas of research interest are in Energy, Environmental and Behavioural Economics. She is leading a European Horizon 2020 research project on consumer energy efficiency behaviour and is also coordinating a number of other national research projects relating to both energy demand and supply. Her research has a high level of industry partnership and she is currently coordinating two randomised control trials relating to energy behaviour in collaboration with industry partners. 
Eleanor joined the staff of Trinity's Department of Economics in 2008. She was a visiting scholar at the Harvard Environmental Economics Programme (HEEP) in the Harvard Kennedy School and at the Harvard Graduate School of Education in Cambridge MA for the 2014/15 academic year.  She holds a BA in Economics and Mathematics, an MBS in Quantitative Finance and a PhD in Energy Economics from University College Dublin.
Assistant Professor Ronan Lyons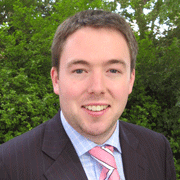 Ronan Lyons is Assistant Professor in Economics at Trinity College Dublin, where his research focuses on long-run housing markets and sustainable and behavioural aspects of real estate markets. He has published in and peer-reviewed for a range of academic journals, including the Journal of Property Research, Energy Economics, the European Review of Economic History and Regional Science & Urban Economics. His doctoral thesis at Oxford was on the economics of Ireland's property market bubble and crash.
Previously, Ronan worked as Economist to Ireland's National Competitiveness Council and as Economic Consultant at IBM. Since 2004, he has run the quarterly Daft.ie Reports on the housing market. He advises a range of national and international organisations in the public, private and non-profit sectors on trends in Irish residential real estate and on Irish housing policy, and he is a frequent contributor to national and international media.