Frequently Asked Questions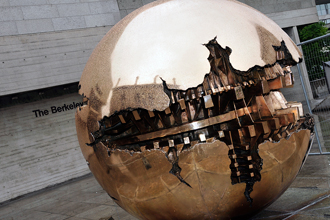 How do I contact my lecturers?
For contact information regarding the academic staff in the four BESS disciplines please visit the following websites:
How do I get my results for my assignment/term test?
All results from assignments and term tests are handled by the course lecturer. You can email them or ask in class in relation to the due date.
Where can I find out more about going on an exchange?
Many BESS students have the opportunity to spend half or all of their third year studying at distinguished universities in Europe, Australia, Asia and North America. Visit the Study Abroad and Language Options section for additional details
Can I change my degree path?
BESS is a programme which offers a choice of up to ten degree paths. Within these degree paths the BESS programme also offers a range of module choices for students. Once students have selected their degree path in the SF year they do not have the option to change paths unless they make their modules choices in such a way that they have two degree paths open to them.
Once the decision has been made in SF and finalised at the beginning of JS based on the student's module choices there is no further ability to change. Students can make changes to their module selection during the first two weeks of Michaelmas term in JS but no ability to change after that. The reason for this is that each degree path requires the student to take required modules to fulfil the requirements of that degree. BESS offers students a lot of module choices each year but unfortunately it is not possible to gain a degree without the required mandatory modules. In some cases student can opt to repeat the year (remember the fee issue though) if they really wish to change their degree path.
How do I apply for a transcript?
You will need to submit a written request for your academic transcript to be produced. Please visit the Transcripts section for additional details.
Back to top