Trinity Access Programmes Summer School 2009
Posted on: 12 June 2009
Sixty students from twenty Trinity Access Programme's (TAP) link secondary schools in Dublin took part in this year's TAP Summer School which took place between June 8th – 12th last. The TAP Summer School Programme, for 5th year pupils, aims to give students from socio-economic groups currently underrepresented in the Irish third level sector an opportunity to experience the physical, academic, cultural and social aspects of student life in Trinity College .
Over the course of the week students participated in lectures, workshops and interactive demonstrations. The students were also introduced to the wide range of sports and cultural activities on offer in TCD. One of the main goals of the TAP Summer School is to provide participants with a firsthand insight of the College. It also assists students, many of whom are the first in their families to consider higher education, in making informed decision with regard to third level study and undergraduate course options.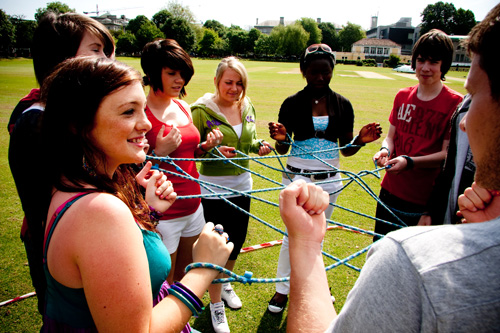 This year's programme included a psychology workshop, a linguistics table quiz and a debating and public speaking workshop arranged in conjunction with the TCD Philosophical Society. Members of the College community volunteered their time to ensure students received an understanding of the broad range of academic interests available in TCD and assist them with career guidance and self-development sessions.
The Summer School's closing ceremony took place on Friday June 12th and was attended by students' parents along with TCD academic staff who participated during the week. The students' projects from the Summer School, in the fields of film, photography, creative writing and web design, were also showcased and each student received a certificate from the College.