The College Gallery Art Hire Scheme Celebrates 50 Years of Modern Art
Posted on: 03 November 2009
The College Gallery Art Hire Scheme which offers students and staff the opportunity to hire modern artwork for display in their residences or offices will celebrate its 50th year by displaying the range of pictures for hire online for the first time. Staff and students are being invited to submit a form with their top choices via email for entry into a lottery draw which will take place on Friday, November 6th.
Founded in 1959 by the late Professor of Genetics, George Dawson, the aim of the scheme is to encourage engagement with art and to further enhance the living, learning, and working environment for all TCD staff and students. Now in its 50th year, the College Gallery scheme has not only significantly expanded its catalogue of modern art but also allows both staff and students based off campus to avail of the scheme.
An image catalogue of the pictures for hire can also be viewed online along with the dimensions of each picture. All staff and students will receive an email on November 3rd with details of how to enter the draw and choices of pictures should be submitted by email for entry into the lottery draw by 5pm on Thursday 5th November. Successful students and staff will receive notice of which painting they can hire by 12pm on Friday, November 6th.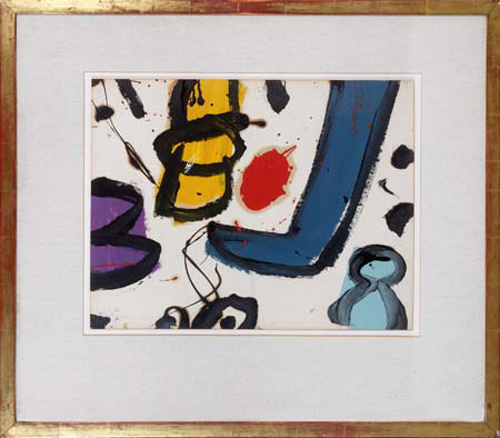 The College Gallery loan scheme was established with the assistance of a grant from the Trinity College Dublin Association and Trust along with financial support from the Gulbenkian Foundation and the Arts Council. Numerous artworks were also donated from Professor Dawson's own collection while others were purchased by him for the scheme using both his own funds and the hire fees. Professor Dawson's passion for art motivated him to encourage others to support the College collections and the pictures collected, along with the Henry Moore, Alexander Calder and Arnaldo Pomodoro sculptures on campus, became the foundation of the prestigious TCD Modern Art Collection.
During 2010 the College will commemorate the significant contribution Professor Dawson made to the university and national while also celebrating the Trinity College art collections which include portraits, pictures and sculptures some of which are up to four hundred years old.