It's All to Play For in the Final Colours Battle
Posted on: 20 March 2015
With spectacular wins as well as unfortunately losses in the Colours battle so far it's all to play for in the final round at the Rugby Colours.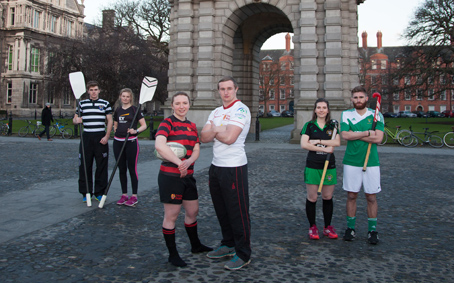 Trinity Ladies' and Men's Boat Club took all four trophies at the rowing colours on Saturday 14th March held on the River Liffey. There has been traditional rivalry between Trinity and UCD since 1947 and it was a first for Trinity to win all four events. There were clear winners for the Novice Ladies and Men's races with the Trinity teams making light work of their UCD opponents. The battle for the Senior Ladies Corcoran Cup was breathlessly close with UCD taking the lead from the start, but it was fight to the finish with Trinity just pulling away to take the win in the final 500 metres. UCD took the lead off the start in the Senior Men's Gannon Cup race but by the half way point Trinity had overtaken them for a clear run to the finish to give College an historic four win record.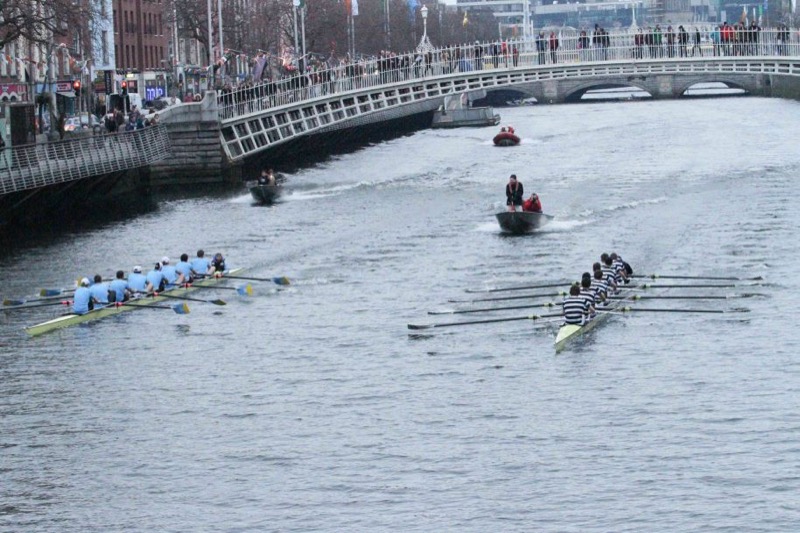 Old rivalries were also renewed during the Hockey Colours in February as both Trinity Men's and Women's teams won the big battles but ultimately lost the Colours war, despite recording rare wins in both first team showdowns against UCD on their home patch. A 3-1 win for the Men's 1st team ended a decade's wait for victory in the annual encounter. Trinity won the Men's 2nd's game with Harry Spain scoring a hat trick, while fellow Pembroke man Cillian Hynes scoring twice in a 5-3 win. In the women's match, Sarah Quill scored the only goal for Trinity from a corner. Cliodhna McCullough and Anna May Whelan were the key players for Trinity. On the Women's side, UCD won all the other ties. The Men's 3rd's game was also won 2-1 by UCD.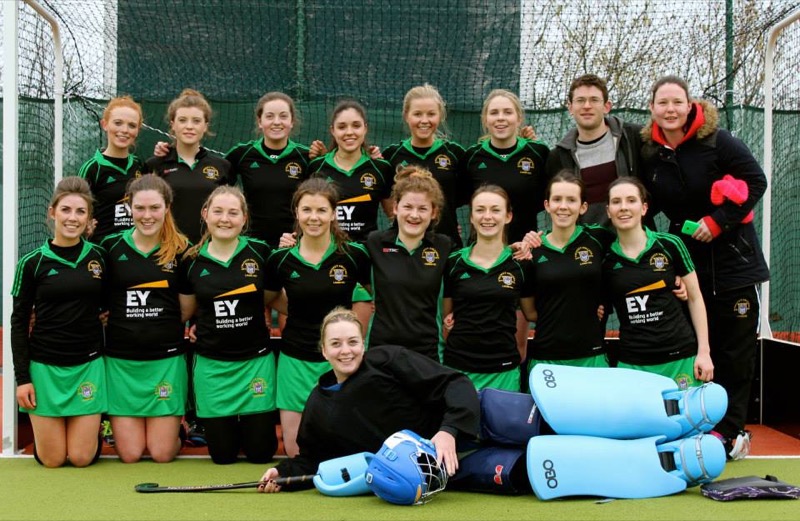 The battle continues when the Rugby colours take place on Thursday 16th April. With the Trinity 1st team performing far beyond expectations with a Division 1B league ten game unbeaten run and the Pennant teams coming off the back of wins over UCD, promising an incredible performances. The Ladies 1st team will take on their UCD counterparts before the men's game in a new format for the event this year and led by Captain Louise Catinot. The men's team, under Captain Paddy Lavelle, are challenging for promotion to Division 1A of the Ulster Bank League hoping to reverse the result from last year.