Civic engagement staff award launched
Posted on: 05 February 2018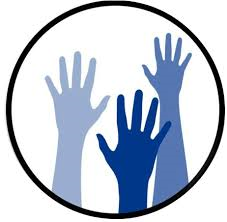 A new award to recognise exceptional contributions made by staff to civic engagement has been launched.
The Registrar's Civic Engagement Award will recognise members of Trinity staff who have demonstrated outstanding achievements in engagement with wider society in their teaching and/or research, those who have played an active role in civic engagement in Trinity either through community-based research and/or community- based learning.
Nominations are sought from current or former staff and students to recognise the work of staff that contributes to engaged research and/or engaged teaching, addressing societal needs while providing opportunities to members of our community (staff and students) to become engaged citizens.
"This work in turn raises public awareness of a University embedded in and working with society. The award will honour staff members who have distinguished themselves in this area and who's work acts as an inspiration to others," commented the Registrar, Professor Paula Murphy.
To support the advancement of the winning project, €2000 will be awarded to the winning project, which will also be showcased during the academic year 2018/2019. Winners and their nominators will be invited to an award ceremony hosted by the Registrar.
Individuals or teams may be nominated. Additional information regarding completing the nomination form are available here with completed forms to be submitted via email to scamero@tcd.ie by February 9th 2018. Selected nominees will be invited to complete an application form, which can be viewed here, by March 2nd.