CLCS Language Modules
Broad Curriculum and Extracurricular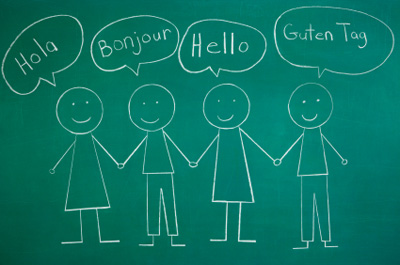 Extracurricular applications: Applications for extracurricular language modules closed on Friday 12th September at 5pm. We are currently processing applications, and will be in touch by email with successful applicants by the end of Freshers' Week. All language modules start in Week 2 of Michaelmas term. If you do not hear from clcsinfo@tcd.ie by email, it means that you have not been successful in your application this year. We are sorry that we cannot accommodate all applications for language study due to very high demand. We do however provide second and third rounds of offers as we fill up any spaces in modules vacated by 'no shows', so please do monitor your TCD email inbox. Please do not attend class without receiving email confirmation that you have been offered a place. 
Recruiting native-speaker language assistants: Click here for the online application form. https://docs.google.com/forms/d/1cL5iwOTrQKl5KsepKxOumEmAq25kJ8jijrW0iphmSwc/viewform
Information on the native-speaker assistantships at CLCS.
Places in optional evening language classes are available for undergraduate students. Classes begin in the first week of the first term and run for two terms, with a weekly 90 minute or 2 hour class. It is important to note that these are not grammar or conversation classes, but instead involve group-based projects with spoken and written components.
Please note that these are optional courses. For credit-bearing language modules, please apply via www.tcd.ie/broad_curriculum. You can read more information about the differences between credit-bearing and optional language modules below.
A waiting list is employed for courses which are over-subscribed, and three rounds of offers are made at the start of Michaelmas term. If you not do obtain a place, you may enrol in later College years. Offers are sent by email at the end of September, following the closing date.
If you are a TCD student, and you wish to take a language module as an extracurricular option (not for credit), please complete an application form and submit it to the CLCS office. Further details are on the application form. (NB New Junior Freshmen entrants to College should complete the application form in their orientation pack.)
Applications can be submitted by email to clcsinfo@tcd.ie or submitted in a hard copy to the CLCS office, Room 4091, Arts Building
Email us with your queries, clcsinfo@tcd.ie
CLCS provides classes in the following languages for students currently enrolled in TCD degree courses.
The Centre for Language and Communication Studies offers language modules to undergraduate students who do not study a language as part of their degree course. The CLCS language modules are open to (i) all undergraduate students as an extracurricular option, and (ii) are also available to undergraduate students as a credit-bearing option within the Broad Curriculum programme. More information on credit-bearing language modules within the Broad Curriculum programme is available on the TCD Broad Curriculum web site.
Further details are also available in the documents provided below:
CLCS also offers academic English courses for TCD postgraduate students.
For further details see English Language pages