M.Sc. in Clinical Speech & Language Studies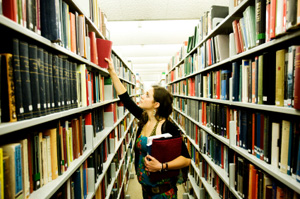 Duration: Two Year part-time OR One Year full-time M.Sc **
Course Enquiries to: Sarah Ryan
Email: cslspostgraduate@tcd.ie
Application closing date for 2015 - 2016: 30 April 2015.
Application for the M.Sc Clinical Speech and Language Studies and Postgraduate Diploma Clinical Speech and Language Studies (Dysphagia) should be made through http://www.tcd.ie/courses
Specialist Strands (see below) will only run if a minimum of 5 students registers for any single option.
This part-time two-year M. Sc. course offers speech and language therapists an opportunity to develop specialist skills in specific areas of clinical practice. Students select 1 specialist field from a choice of 7 strands offered.
Specialist Strands offered for 2015/2016:
Acquired Communication Disorders*
Dysphagia *
Voice*
Developmental Communication Disorders
Fluency
Augmentative and Alternative Communication
Communication Disorders and Adult Mental Health
Specialist Strands (1-7 above) will only run if a minimum of 5 students registers for any single option.
* Students now have an opportunity to undertake a full-time one year course in one of the following specialist strand
Acquired Communication Disorders
Dysphagia
Voice
There is also an opportunity to do a Postgraduate Diploma in Dysphagia (see separate entry).
Courses are timetabled to facilitate overseas speech and language therapists and speech and language therapists in employment.
Dates for M. Sc. / Diploma Course 2015-2016 (PDF)
Dates for M. Sc. / Diploma Course 2015-2016 (word)
Course Philosophy
The philosophy of the M. Sc/P.Grad Dip. course is based on the belief that learning is a life long process with the student assuming responsibility for his/her own learning and development. The course uses a combination of teaching styles including lectures, self-directed and distance learning, as well as problem based learning approaches. All prospective students should ensure that they have use of a computer with ready access to the Internet.
Learning Outcomes
On successful completion of this programme, Graduates should be able to:
promote excellence in clinical practice through extending and enhancing their existing theoretical knowledge base with a critical awareness of new insights and developments within their chosen clinical specialist area.
apply their existing scientific literacy skills to research and clinical practice.
demonstrate a comprehensive understanding and mastery of concepts, information and techniques relevant to research methodology.
design and implement, with a degree of autonomy, and with due regard to ethical considerations, small-scale research studies in their chosen clinical specialist area. These studies will add to the existing professional knowledge base.
communicate confidently with peers on their area of expertise through formal presentations and with the wider scholarly community through oral presentations and published articles.
sustain intellectual interest and critical thinking as professionals through application of scientific literacy skills in the pursuit of lifelong learning.
Course Content
Each specialist strand comprises 5 core modules: Research Methods 1; 2; and 3; Clinical Evidence-based Practice; and Advanced Clinical Skills. Topics covered within these modules include: Analysis of Talk in Interaction; Disability and Society; Counselling and Ethical Issues in Clinical Research. In addition, part-time students are expected to complete a research dissertation in their chosen specialist strand in the second year of the course. Full-time students complete the dissertation in one year.
Admission requirements
Prospective candidates should hold at least an upper second class honors degree in Clinical Speech and Language Studies or an equivalent professional qualification in speech and language therapy.
The Graduate Studies Office website provides details of College's general entry requirements as well as detailed information on the application procedure. International students whose first language is not English must also ensure that they meet the English language requirements of the University English language requirements.
Application
Application for the M.Sc Clinical Speech and Language Studies and Postgraduate Diploma Clinical Speech and Language Studies (Dysphagia) should be made through
General information
Dates: Dates for M. Sc. / Diploma course 2015 - 2016
Fees: Post Graduate Fees 2015-2016 (PDF)
Registration information: https://www.tcd.ie/calendar/registration/
Postgraduate Advisory Service: www.tcd.ie/senior-tutor/postgraduate