M.Sc./PG Diploma in Clinical Speech & Language Studies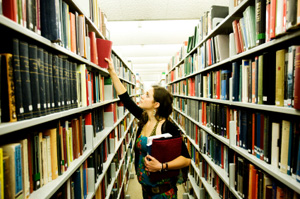 Welcome
A very warm welcome to the Department of Clinical Speech and Language Studies, within the School of Linguistic, Speech and Communication Sciences at Trinity College Dublin (TCD).
Aside from being a university steeped in a rich tradition and a vibrant history, Trinity College Dublin is recognised internationally as Ireland's premier university and is ranked in 78th position in the top 100 world universities by the QS World University Rankings 2015.
The Department of Clinical Speech and Language Studies has been at Trinity College since 1979, having established itself as a qualifying school for Speech and Language Therapists at an undergraduate level, some years before that. Our postgraduate suite of MSc courses began in the academic year 2004-2005 and has been successfully running since then, with many of our MSc graduates going to PhD level.
Since the beginning of the MSc programme, courses and modules have evolved and developed, being enhanced by the expertise, both coming from within the Department and from the expertise of other members of our teaching team, many of whom hail from other departments within the College or from outside, highly respected institutions (e.g. teaching hospitals). Our teaching team is energetic, committed and highly-motivated, each member supported by his/her own strong research and clinical background.
At all times, we strive to give our students the best educational experience we can offer, an experience that is not only high class, but one which contributes to the objective of life-long learning and enquiry. Core to our teaching philosophy is responding to and supporting the curios mind. You have all chosen to pursue your own 'curiosities' by committing to further study, against a backdrop of your earlier educational or workplace experiences. We in the Department are here to feed and nurture that curiosity, by exposing you to a deep, rich and hopefully enjoyable learning experience.
Trinity College facilitates the nurturing of the student experience with its wide and diverse range of learning and teaching resources, including world-class libraries, and many other student-focused supports. Additionally, students can avail of over 100 College societies and 50 active TCD Sports Clubs.
We hope you will come and join our thriving postgraduate community here in the Department.
Dr. Irene P. Walsh,
Head of Discipline
Department of Clinical Speech and Language Studies
To find out more about our postgraduate programmes, click on the links below
Specialist Strands (see below) will only run if a minimum of 5 students registers for any single option.
1. M.Sc. in Clinical Speech and Language Studies, specialist strand in Dysphagia (Full or Part- time)
2. M.Sc. in Clinical Speech and Language Studies, specialist strand in Voice (Full or Part-time)
3. M.Sc. in Clinical Speech and Language Studies, specialist strand in Acquired Communication Disorders (Full or Part-time)
4. M.Sc. in Clinical Speech and Language Studies, specialist strand in Developmental Communication Disorders (Part-time)
5. M.Sc. in Clinical Speech and Language Studies, specialist strand in Communication Disorders in Adult Mental Health (Part-time)
6. M.Sc. in Clinical Speech and Language Studies, specialist strand in Augmentative and Alternative Communication (Part-time)
7. Postgraduate Diploma in Dysphagia (Part-time)
Application - Closing date 30th April 2016
Application for the M.Sc. Clinical Speech and Language Studies and Postgraduate Diploma Clinical Speech and Language Studies (Dysphagia) should be made through
Clinical Speech and Language Studies (Dysphagia) (P.Grad.Dip)
Clinical Speech and Language Studies (M.Sc.)
General Information
English Language Requirements (Students for whom English is not a first language must obtain a minimum IELTS score (academic version) of 6.5 with no individual band below 6.5)
Course Enquiries to: Sarah Ryan cslspostgraduate@tcd.ie