5th AILA-Europe Junior Research Meeting in Applied Linguistics
Plenary Speakers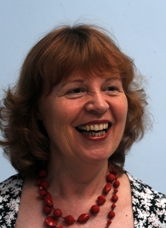 Dr Christine Hélot is a sociolinguist and researcher in the field of bi and multilingual education, language policy and teacher education. She is Professor of English at the University of Strasbourg. In 1988 she obtained a PhD from Trinity College Dublin Ireland for a thesis entitled "Child Bilingualism: a sociolinguistic and linguistic study" and in 2005 an 'Habilitation' for the direction of research from the University of Strasbourg for her research on bilingualism in the home and school contexts. She has participated in numerous European research projects on teacher education in multilingual contexts, intercultural education and educational language policies. She has published several books and numerous articles and book chapters in English and French. She is at present editing a book in French on Early Childhood Education and Plurilingualism.
Plenary address: From Bilingual to Multilingual Education in France: New challenges, new policies? This presentation will propose a critical analysis of language in education policies in France. It will first address the recent European evaluation (MEN/DEP, 2011) of second language learning at the end of obligatory schooling and explain whether new policies have been developed to rethink language education in the 21st century. The gap between the support for bilingual education at school and the lack of recognition of home bilingualism will also be discussed in relation to the models in place for second language learners of French, newcomer students and deaf students.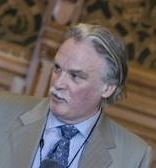 Dr Lid King has extensive experience of languages teaching, materials development and examining at secondary level, and in Adult and Higher Education. As Director of CILT (1992-2003) he played a major part in expanding the work of the organisation, spearheading a range of national and European projects, including the establishment of the Comenius network and the initiation of support for Primary Languages. He was centrally involved in the development of support services on languages to British business, and the establishment of a Languages National Training Organisation in 1997. From September 2003 until April 2011 he was appointed National Director for Languages in England with responsibility for the effective implementation of the National Languages Strategy, and its centrepiece of an entitlement to language learning for all pupils in Primary Schools. Between 2006 and 2007 Lid worked with Lord Dearing on the "Languages Review" of which he was the co-author. He has extensive experience of languages both in the UK and Europe and has worked for the Council of Europe and the European Commission and has led major European Projects, such as Lingu@net WorldWide, and LUCIDE. In 2008 he created The Languages Company , which continues to promote coherent language policies and pedagogies in England and Europe.
Plenary address: Shadows on the wall- the interplay between research and policy. It may appear natural to those whose main field of endeavour is research – "seekers after the truth", that the fruits of such research will inform policy. Indeed policy makers generally claim that their policies are based on "evidence" and "science", whether this is the science of animal husbandry or the rather softer evidence base relating to language learning. The reality may be somewhat more nuanced, however, as even the key vocabulary – "evidence", "question", "answer" for example - can have different meanings for researchers and politicians. In this presentation I will explore these divergences in the light of specific policies developed in England during the period of the National Languages Strategy (2003-11) relating them also to broader European and global perspectives on language policy. This may give some insight into the potential for research to effect change and also into the limitations of both science and policy.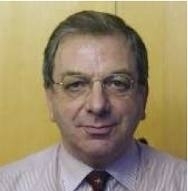 Professor David Little retired in 2008 as Associate Professor of Applied Linguistics at Trinity College Dublin. His numerous publications and conference presentations on the theory and practice of language learner autonomy have done much to shape international debate. He played a leading role in the Council of Europe's European Language Portfolio project from 1998 to 2010, co-ordinated two ELP-related projects for the European Centre for Modern Languages between 2004 and 2011, and is a member of several Council of Europe expert groups. From 2000 to 2008 he was director of Integrate Ireland Language and Training, a not-for-profit campus company of Trinity College that was funded by the Irish government to provide intensive English language courses for adult immigrants with refugee status and to support the teaching of English as an additional language in Irish schools.
Plenary address: Designing, implementing and maintaining Trinity College's institution-wide language learning programme: past, present and future
It is now twenty years since the Higher Education Authority decided that the Irish universities should create foreign language learning opportunities for all their students and provided them with funding to do so. From the beginning the development and implementation of Trinity College's "language modules" were supported by research of various kinds, which meant that their distinctive design, including an innovative approach to assessment, soon became well-known internationally. My presentation will begin by setting out the principles that underlay that design – learner autonomy; language learning through language use; collaborative learning; and so on. It will then describe the process of consolidation that accompanied the development and adoption of a version of the Council of Europe's European Language Portfolio. And it will conclude by considering how recent developments in digital technology give new meaning to the concept of learner autonomy and open up new possibilities for language learning at university.