Zoological Museum Wins Heritage Award
Posted on: 09 July 2015
Trinity College Dublin's Zoological Museum has been awarded full accreditation by the Museum Standards Programme for Ireland. The museum is the first of its type to receive this prestigious Heritage Council award, which was presented by Minister for Arts, Heritage and the Gaeltacht, Heather Humphries TD.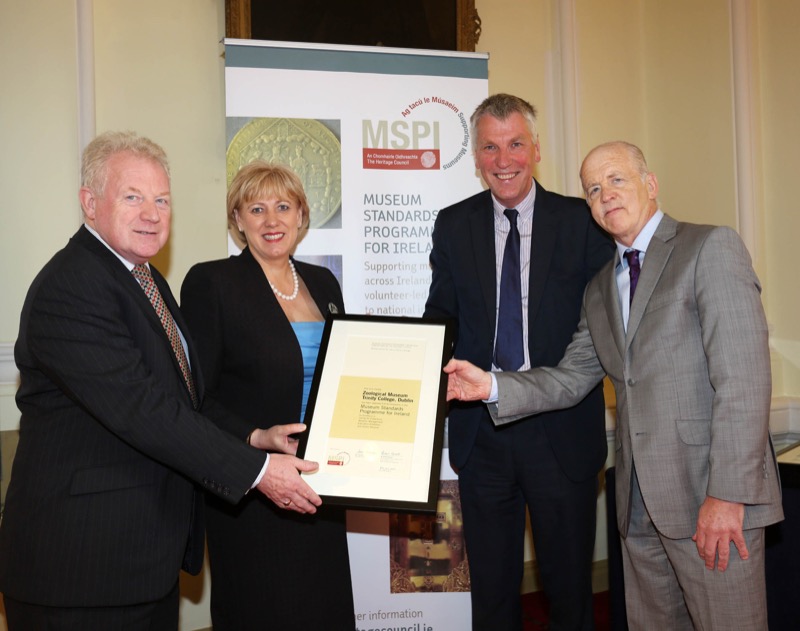 The award represents five years of commitment to improving the care and governance of the Museum's iconic 200-year-old collection, which includes approximately 25,000 specimens from Ireland and much further afield.
Among these are Ireland's last Great Auk, a large bird that has been extinct since 1844 and which is only preserved in a handful of museums across the globe, a Tasmanian Wolf, which may or may not now be extinct, and 'Prince Tom', the Royal elephant who travelled the world with Queen Victoria's son, Prince Albert.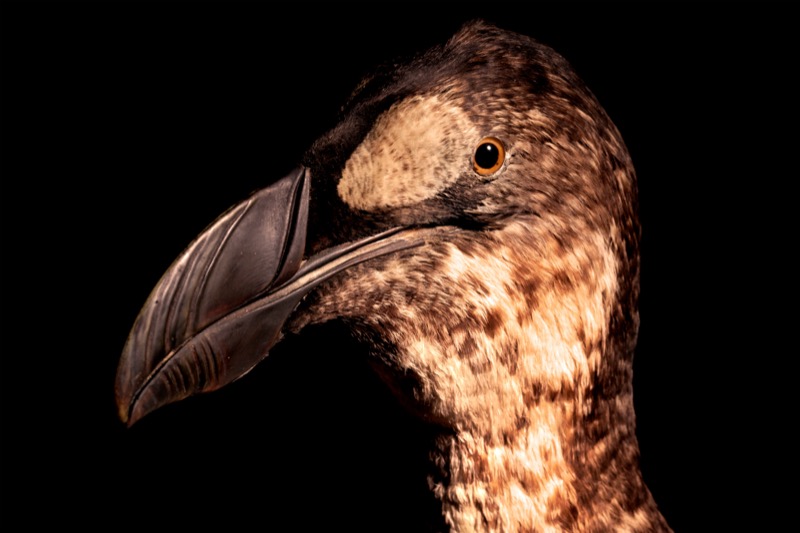 The Museum Standards Programme, with participants from a wide range of Irish collecting institutions, sets out to raise standards of care across the cultural spectrum, from national institutions to small, volunteer-led organisations.
The Heritage Council review committee acknowledged that the "…particular strengths of the Museum include a strong ethos for research and for collections care and management, combined with a firm commitment to public engagement. The Museum successfully promotes wider understanding of the significance of the collection and its role in interpreting global conservation issues."
Zoological Museum Curator, Dr Martyn Linnie, said: "Achieving this standard underpins the great progress we have made in recent years in raising the profile and long-term governance of the collection. It reflects our continued commitment to protect and develop our cultural heritage for students, researchers and the general public. We look forward to welcoming many more visitors."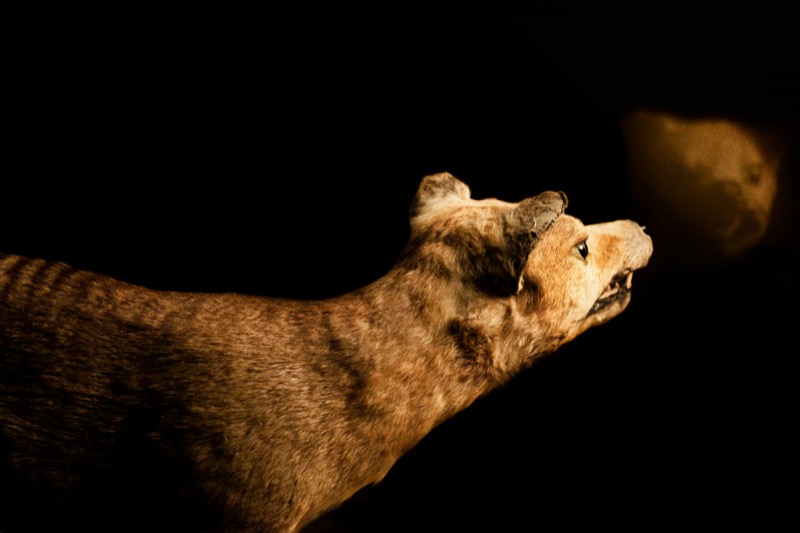 Professor of Zoology in Trinity's School of Natural Sciences, Yvonne Buckley, added: "The Museum holds key roles in the School of Natural Sciences for engagement and outreach – as we had over 6,000 visitors in 2014 – and in our teaching programmes. This accreditation and the associated development of policies and standards puts the Museum on a secure and firm footing to continue to operate, expand and diversify its roles in the future."
"The accreditation comes at a time when we will be extending the opening hours this summer to include weekends, with important opportunities given to current and former students to gain valuable experience running guided tours. We know that these roles have significantly benefitted our students and alumni in their careers and further education plans."
Media Coverage:
Media Contact:
Thomas Deane, Media Relations Officer | deaneth@tcd.ie | +353 1 896 4685