Trinity Nurses Lead Rural Developments in Malawi
Posted on: 09 July 2015
A team from Trinity College Dublin's School of Nursing and Midwifery has just returned from Malawi, having spent five weeks engaging with a community in central Malawi. They were part of the Transformative Praxis Malawi initiative, a participatory action research project which is led by Professor Christopher Stonebanks, Bishop's University, Quebec, Canada, Dr Fintan Sheerin, Assistant Professor, School of Nursing and Midwifery, Trinity and Malawian businesswoman, Mrs Jenayla Paradise.
Trinity's Karen Jeffery, studying Children's and General Nursing and Katie-Alana Schouten, studying Intellectual Disability Nursing joined with Canadian students from Bishop's, Mount Alison and McGill universities from the disciplines of primary education and international development and, under the supervision of Dr Sheerin, worked alongside local people on a sustainable community-led response to the myriad of health challenges that are endured by rural Malawians. These include, amongst others, diarrhoeal diseases, malaria, HIV/AIDS, respiratory conditions.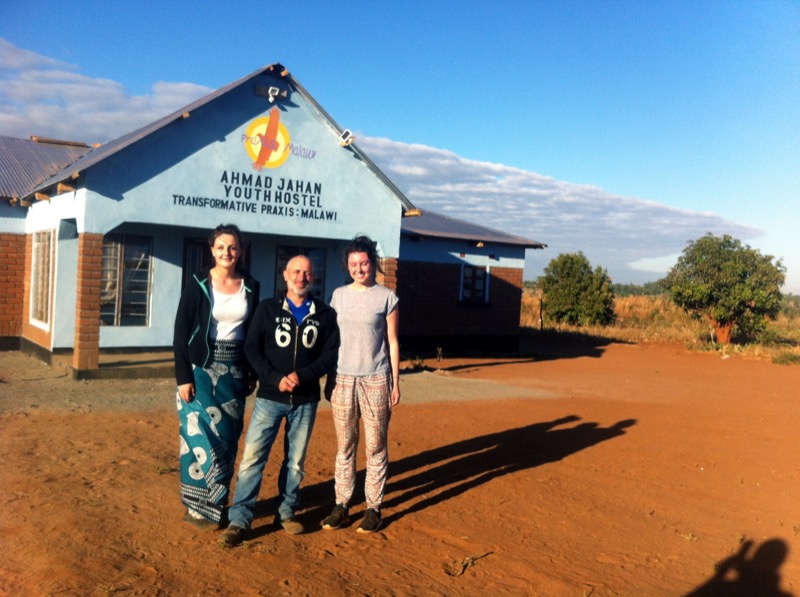 Their work has resulted in the creation of a tripartite plan which will see the setting up of a weekly doctor-led clinic and the provision of a monthly under-5s clinic within the community centre as well as the preparation of a community health volunteer programme. Senior Chief Kaomba of Chilanga, where the work is located, and local health leaders have stated that this initiative will 'transform local people's lives' in the area.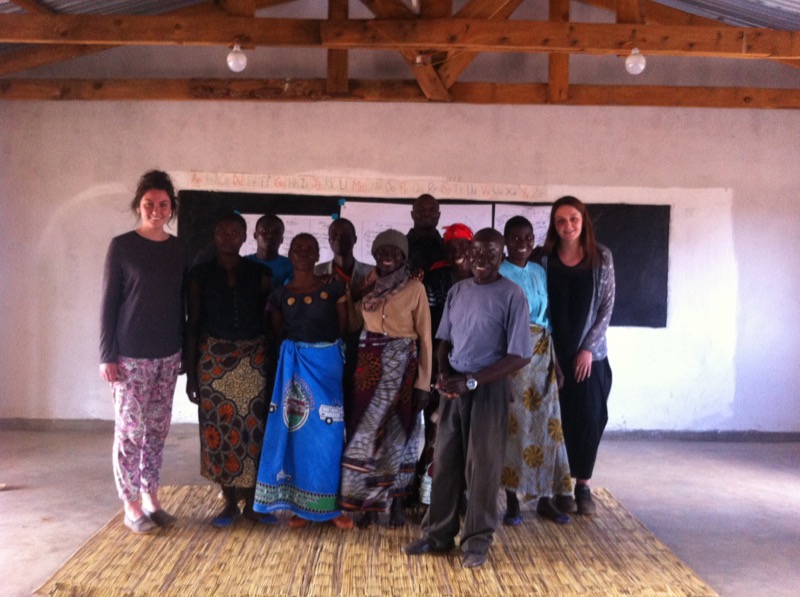 Transformative Praxis Malawi was set up by Professor Stonebanks and has been present in the Chilanga region of Malawi for seven years. It is grounded in the belief that research-led knowledge-transfer activities, undertaken using a participatory model, can achieve significant sustainable changes. This year alone has seen the emergence of a campus site where health and wellness work is now ongoing. 2015-2016 will focus on the provision of a primary school utilising a unique hybrid curriculum which has been approved by the Malawian Ministry of Education. Dr Sheerin is leading the health initiative which will see the development of a purpose-built clinic by 2018.
Transformative Praxis is part of Bishop's University's 'Crossing Borders' research cluster and is leading to increased research and education links between Bishop's and Trinity College Dublin. Realisation of the research and knowledge-transfer aspects of the project is made possible through the raising of funds and resources from both within and outside Malawi.
This is the second year in which Trinity students have travelled to Malawi with this year's team building on the previous work of Susanne Weedle and Eloise Sheerin, both Intellectual Disability student nurses.