Trinity College Dublin Lights Up for Dublin' New Year's Festival
Posted on: 05 January 2015
Trinity College Dublin was lit up as part of Dublin's New Year's Festival Love Dublin Live organised by Fáilte Ireland and Dublin City Council. Now in its fourth year the festival celebrates Dublin as a living place full of energy and life. This year the festival expanded its activities bringing a wealth of creative talent to perform around the city showcasing the city's culture through song, dance, visual arts and an array of family centred entertainment.
As part of the festival's Luminosity events, Dublin's iconic locations – Trinity College front façade, Barnardos Square, Wolfe Tone Square and were lit up with cutting edge 3D displays at 5pm each evening from 30th December 2014 to 1st January 2015.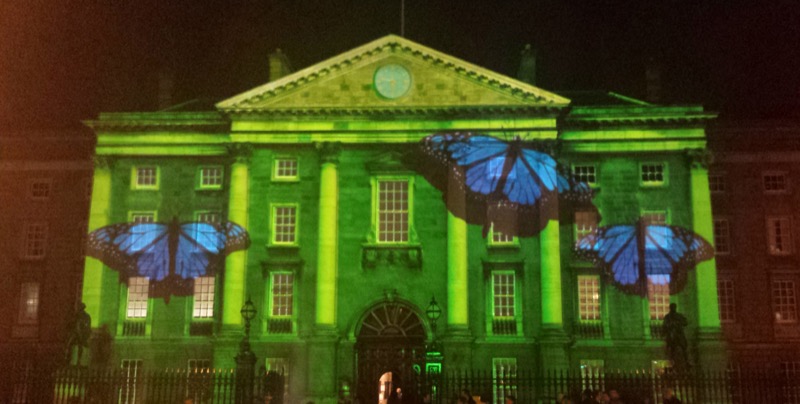 Trinity was brought to life with traditional Irish creatures including the horse, the stag, the hare and also the magnificence of the butterfly reflecting Ireland's historical links to the land and taking viewers on a journey through ancient and contemporary Irish iconography with state of the art 3D imagery.
This year's animations, which also featured sound, depicted how Ireland has evolved into one of the world's science and technology powerhouses and the social developments from the traditional music of the fiddle and bodhran to the modern electronic but equally important sound of today.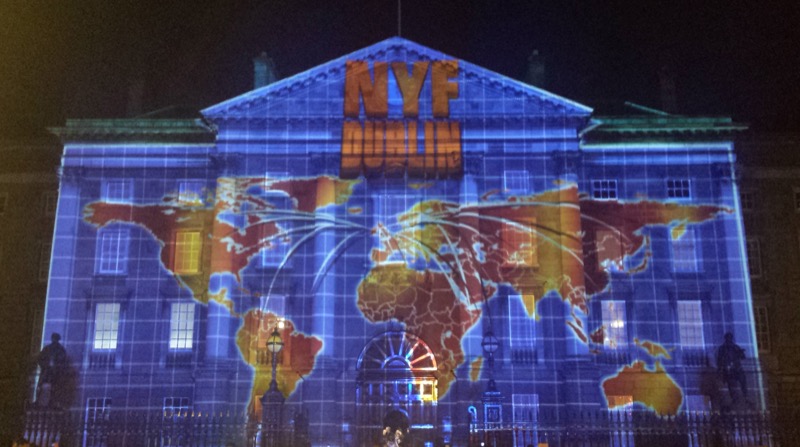 The festival's New Year's Eve Dublin Countdown concert also took place on College Green in the heart of the city featuring headline act Kodaline with the New Year countdown projection on Trinity College's front façade with thousands of people celebrating and ringing in 2015.