Trinity Astrophysicists Take Flight to Bring Solar Eclipse to Irish Public
Posted on: 20 March 2015
Astrophysicists from Trinity College Dublin welcomed the public to ECLIPSE 2015 – a special event designed to bring the thrilling solar eclipse to the masses.
Despite the inclement weather, hundreds of people were able to glimpse a partial solar eclipse from Trinity's Front Square, where high-tech telescopes and specially designed eclipse shades helped to provide an illuminating view.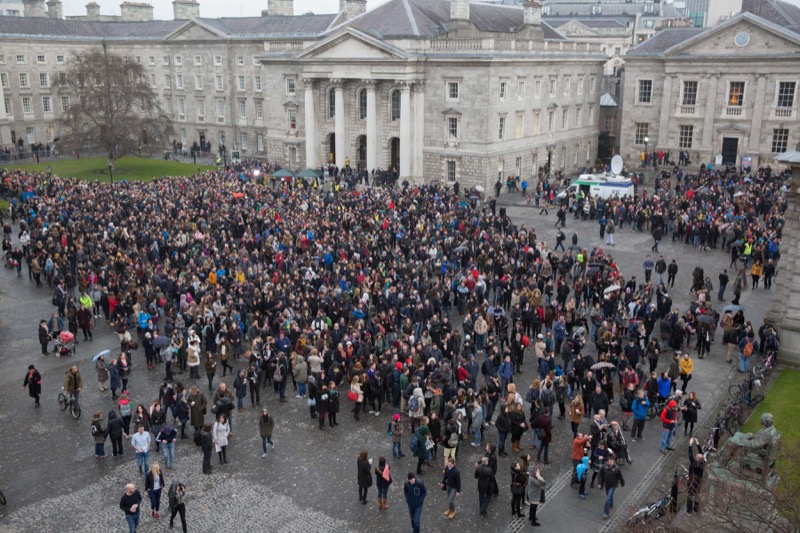 At approximately 9:30 am, the sky was at its darkest, with over 90% of the Sun covered by the Moon.
Associate Professor in Physics at Trinity, Peter Gallagher, organised ECLIPSE 2015. Professor Gallagher's research aims to enhance our knowledge of the Sun and how variations in its solar output affect us on Earth.
As part of ECLIPSE 2015, Professor Gallagher took to the skies on an Irish Air Corps Maritime Patrol Aircraft to capture high-resolution imagery of the eclipse.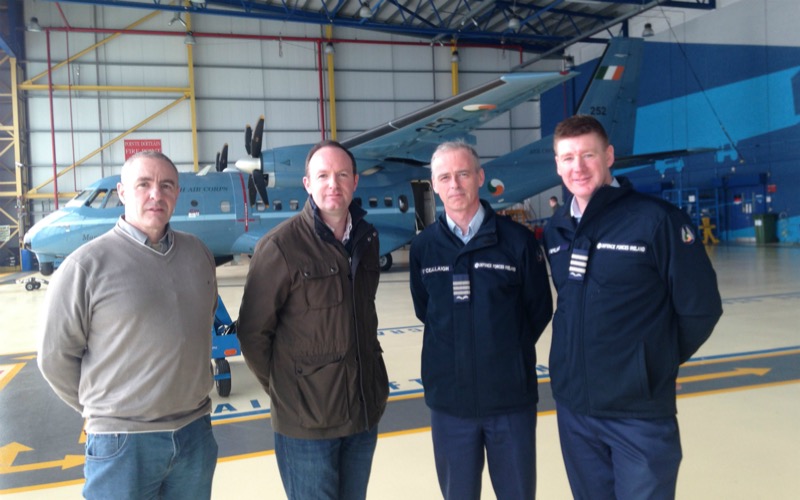 The aircraft performed a regular maritime patrol but Professor Gallagher was able to collect imagery at the same time. In doing so, he spearheaded a truly international collaboration of solar researchers investigating the eclipse.
Professor Gallagher said: "We are working with researchers at the University of Hawaii and Aberystwyth University, and will be flying digital cameras on board the plane to take high resolution images of the solar atmosphere. This will help us better understand the fundamental physics of the atmosphere and learn how it affects us here on Earth."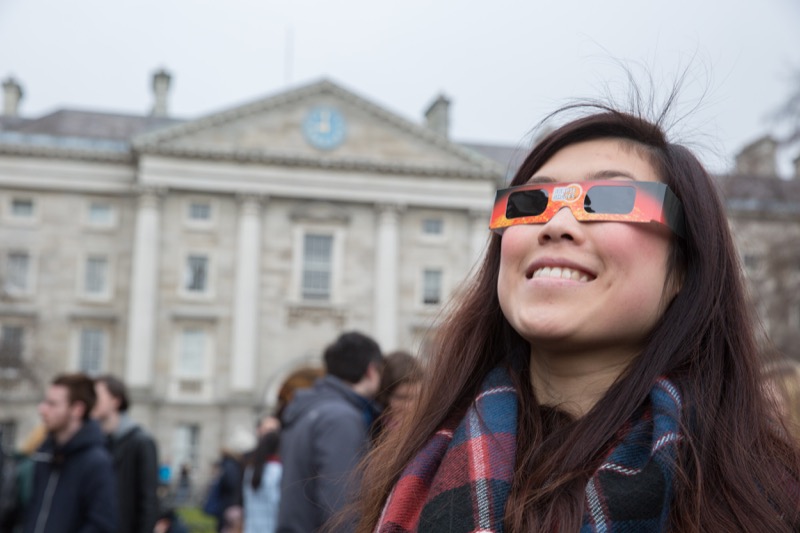 The Sun makes life possible on Earth but from time to time it also throws out solar storms in our direction, which can have huge impacts for telecommunications and destabilise electrical power distribution systems. Professor Gallagher's research is helping us learn how to predict when such storms will occur.
Shaun Bloomfield, Senior Research Fellow in Physics at Trinity, added: "We are thrilled that so many people came to Trinity and enjoyed the spectacle. It was the last chance to see this amazing phenomenon for some time, seeing as the next solar eclipse that will be visible from Europe will be in 2026."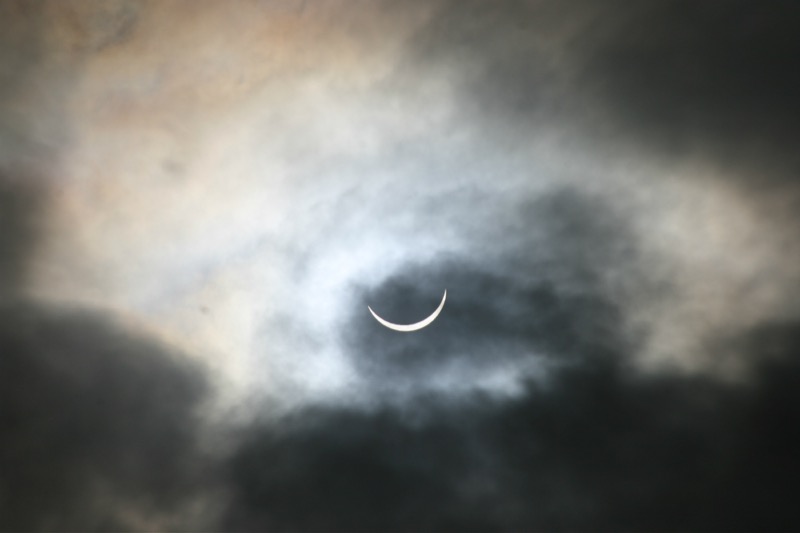 Media Contact:
Thomas Deane, Media Relations Officer | deaneth@tcd.ie | +353 1 896 4685