Student entrepreneurs seek investment as LaunchBox 2018 journey begins
Posted on: 15 June 2018
Ten student entrepreneur teams will today commence Trinity's highly successful accelerator programme: Launchbox, Ireland's first and most successful student accelerator programme.
LaunchBox, in partnership with Bank of Ireland, and managed by experts in Trinity's Innovation & Entrepreneurship Hub, provides mentorship, funding, access to alumni and investors, and the ideal collaborative environment to launch new startup ventures.
Now in its sixth year, the programme has evolved into one of global impact, with a host of budding entrepreneurs having used it as a springboard to create viable businesses across a wide range of sectors. Since 2014, Bank of Ireland has been a vital partner and collaborator on LaunchBox. This year the LaunchBox programme will feature a number of dual events to further solidify this partnership.
Since 2013, the 50 student ventures involved have created 122 jobs and raised €6.3 million in investment and funding. Their companies include social enterprise Foodcloud, which helps businesses redistribute surplus food to those who need it, Touchtech, a payment processing venture, Artomatix, which develops tools for automating digital media creation, and Equine MediRecord, which digitises the medical records of the multi-billion-euro horse racing industry's equine stars.
Among the 2018 teams aiming to follow in these footsteps are CHANGE, which will help people round up credit/debit payments to a whole number by donating the extra cents and euro to charities, BOP, which will develop an innovative means of identifying, highlighting, and destroying bacteria and other dangerous bugs, and ENABLEARM, which will build assistive facial care products (such as shaving devices) to restore independence to people living with disability or impaired movement.
CEO of the Innovation & Entrepreneurship Hub, Trinity College Dublin, Fionnuala Healy, said: "It's very exciting to be welcoming another ten student companies onto Trinity's student accelerator programme. LaunchBox is a great opportunity for students to work on their business idea with mentors over the summer and Demo Day is always a highlight of the year in Trinity. It is a real opportunity for our students to showcase why Trinity is number one in Europe for producing entrepreneurs. Partnering with Bank of Ireland amplifies our impact and connects our student companies with domain experts and mentors."
Head of Entrerprise and Innovation, Bank of Ireland, David Tighe, said: "Bank of Ireland and Trinity College Dublin have a long legacy of working together and we are delighted to support LaunchBox, an initiative which succeeds through the talent and enthusiasm of students and staff. Ireland's continued achievements in enterprise and innovation can only be assured through support for programmes like this. LaunchBox's focus on early stage business development, and on empowering entrepreneurship and collaboration, is hugely important for our communities and through our community programmes Bank of Ireland continues to support this mission."
Meet the 2018 teams – for more information see LaunchBox
APPLAUD EVENTS: Applaud is an online booking platform for performers that aims to revolutionise the live music industry. The platform offers performers a free online portfolio, access to discounted production services and more bookings via their website.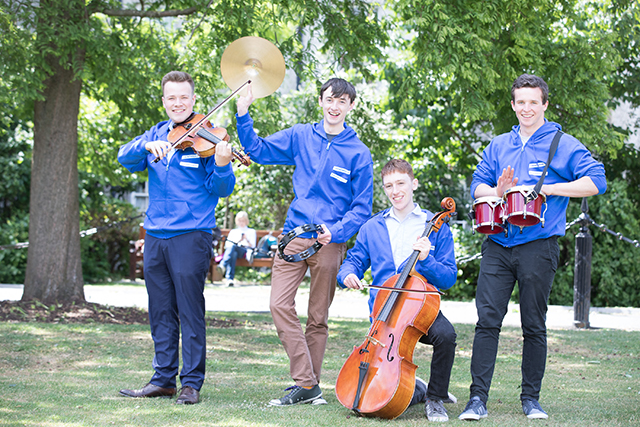 BOP: BOP (Biological Optical Prevention) aims to identify, prevent and treat healthcare-associated infections. Upon making contact with a surface their product changes colour depending on the pathogens present before eliminating them and disinfecting the area.
DOCKIT: Dockit is a mobile application for waiters/waitresses that makes taking an order easy, quick and insightful. The educational and assistive platform aims to reduce waste, improve sales, and increase customer satisfaction and overall restaurant efficiency.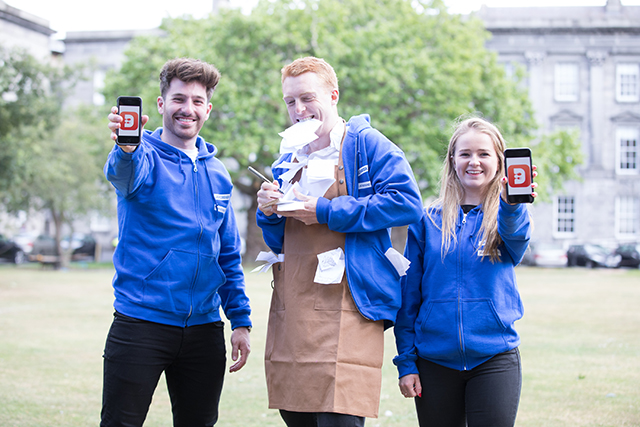 ENABLEARM: EnableArm is an innovative assistive facial care device, which restores independence to people with limited manual dexterity. The team is currently focused on developing an independent shaving device, and also plans to branch out their creative design into make-up and facial cream application markets, among others, in the future.
FUMI: Fumi is a commercial start-up with a social mission: to help reduce the overconsumption of single-use plastics. Co-founded by two female MSc candidates, Fishue's vision is to provide a practical, compact and sustainable water bottle that doesn't compromise on style.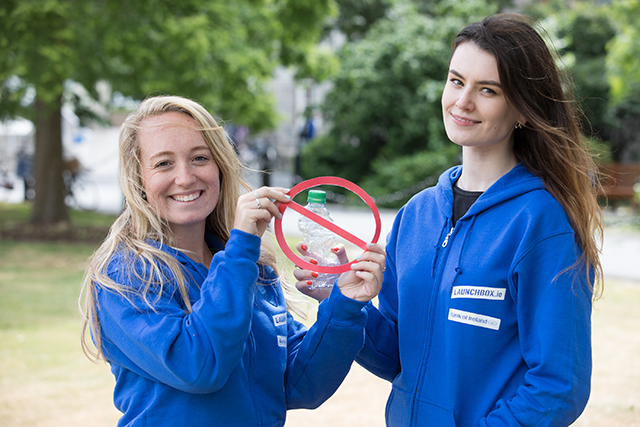 GREENER GLOBE: Greener Globe produces and sells a revolutionary LED-timed shower-head. It is a student-run, international award-winning, environmentally friendly business. The shower-head Aquacica is designed to save water and money in an efficient and user-friendly manner. Greener Globe hope to expand to other water-saving devices in the near future.
LUMINARY HUB: Luminary Hub is a platform that allows SMEs to outsource work at affordable prices. They have built a network of the best students, providing them with flexible, well-paid employment in their fields of study. Luminary Hub currently creates websites, graphics and multi-media; going forward they will branch into STEM, Law and Business and languages.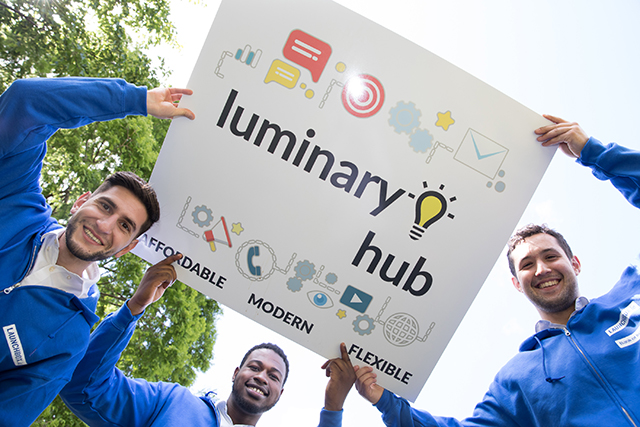 CHANGE: Change is a free app that is bringing charities into the digital age by creating a platform that allows users to donate in an efficient, convenient, and pain-free way. RoundUp gives users the ability to round all credit/debit card transactions to the nearest euro, and donate those roundups to one or several charities of their choosing. RoundUp's platform tracks and categorises each user's donations so they can easily see their impact.
SEASHORE VEG: Seashore Veg is a father-son business that harvests Ireland's finest wild seaweed to create simple, natural and easy-to-use products.
WORK SMARTER: The construction industry is notorious for late payments, and freelancers and smaller companies often struggle with the burden of paperwork. To combat these issues, Work Smarter will offer a comprehensive toolbox for small business owners and freelancers that combines work management tools and a unique escrow payment solution.
Media Contact:
Thomas Deane, Media Relations Officer | deaneth@tcd.ie | +353 1 896 4685