Speaker of the U.S. House of Representatives visits Trinity
Posted on: 23 July 2015
Speaker of the U.S. House of Representatives, John Boehner, along with a number of other members of US congress visited Trinity College Dublin while on a 4th July visit to Ireland.
During their visit to Trinity the group were given a tour of the Old Library by Principal Curator at the Library, Jane Maxwell. The Book of Kells, Darkness into Light exhibition, the Library's famous Long Room and the Brian Boru Harp were some of the highlights on the tour.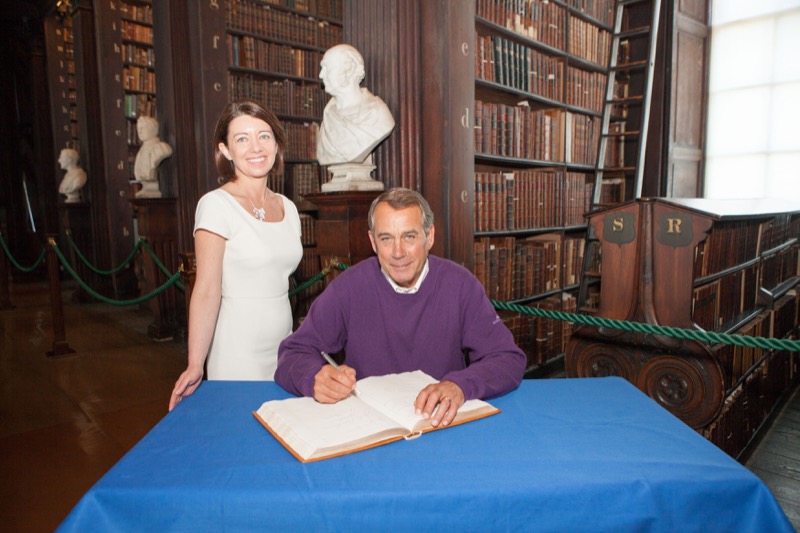 The group was then given a historical tour of Front Square by 2nd year Philosophy, Political Science, Economics and Sociology student, John Byrne, who works with the campus tour company Authenticity Tours. As a Political Science student, John was thrilled to have this opportunity to meet the US delegation and spoke to the group about his plans to attend Georgetown University, Washington, for the forthcoming academic year as part of Trinity's exchange programme.
Following their tour to Trinity the group went on to join the 4th July celebration at the US Embassy and completed the trip to Ireland with a visit to the Cliff of Moher.