Professor Philip Lane Appointed Governor of Central Bank
Posted on: 20 October 2015
Trinity College Dublin's Whatley Professor of Political Economy, Philip Lane has been appointed Governor of the Central Bank.
Professor Lane's nomination for the post came after a recommendation from Minister for Finance Michael Noonan. Highly regarded in economics circles, Professor Lane was one of two candidates on a shortlist presented to Mr Noonan.
Professor Lane succeeds Patrick Hononhan as Governor who was Trinity Professor of International Financial Economics and Development before taking up the post in 2009.
"Philip Lane has been a great teacher in Trinity College and it is no surprise that the Central Bank has appointed him," stated Provost, Dr Patrick Prendergast. "We will miss him here but we are also proud that he will be serving the country in this way."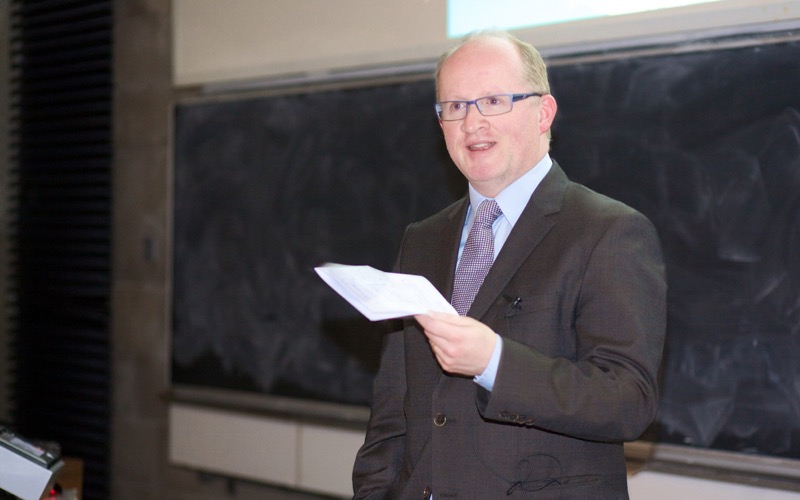 Professor Lane (46) is the Whately Chair of Political Economy at Trinity. He has a PhD in economics from Harvard and was professor of international macroeconomics at Trinity before taking up his current position in 2012.
In addition to leading the Dame St institution, Professor Lane will sit on the governing council of the European Central Bank, which sets euro zone interest rates and oversees the bank's interventions in financial markets.
Department of Finance – Appointment of Professor Philip Lane as Governor of the Central Bank press release