'LaunchBox' Welcomes 11 Teams
Posted on: 14 July 2015
Trinity College Dublin has welcomed eleven new teams of budding entrepreneurs to its three-month student startup accelerator, LaunchBox, located in the iconic Regent House above Trinity's Front Arch.
Now in its third year, LaunchBox is open to teams of Trinity students with early-stage ventures. Eight teams will receive funding in addition to office space and mentorship from successful entrepreneurs. Three more boot-strapped teams are receiving programme support without the funding. All teams have access to the space and facilities needed to test out and launch new ventures. The accelerator programme focuses on product validation, product development and future strategy.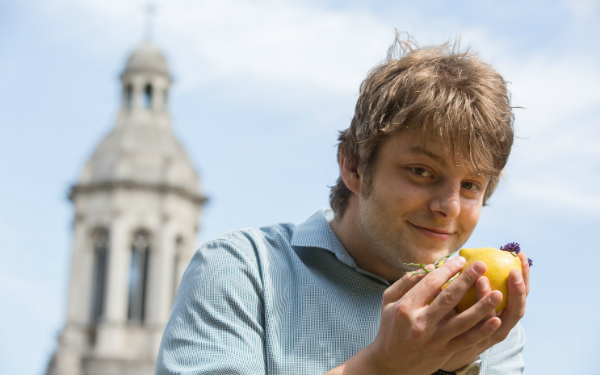 This year Launchbox has progressed from a three-month accelerator to a 12 month programme. The expanded programme includes an 'idea workshop' series and a pre-accelerator element to help potential applicant teams develop from early idea stage to prototype stage.
All eleven teams are now working diligently to deliver investor-ready ventures by the end of the summer. One team is hoping to tackle bee colony collapse disorder by developing a new system for removing the dangerous varroa parasite from honey bees. Other teams are developing a payment system for on-board aircraft retail purchasing, an online market place for third level students and tutors, and a platform for teaching pharmacology using visual mnemonics (visual word association).
Four other teams will develop a tool for organising gigs to promote up-and-coming musicians, a hardware device to help telco companies report live data information to engineers, software to automatically transform audio from a guitar into tablature and an app for shoppers and tourists to receive specific hyper local marketing offers.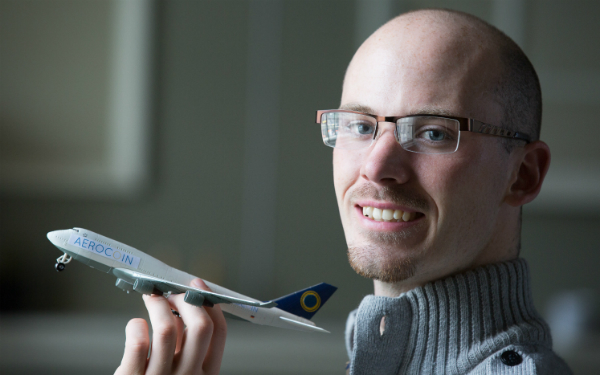 The three bootstrapped teams will develop a subscription product for men to receive monthly essentials, an online platform to link students with overseas NGO placements and a health tool to help people form healthier habits using scent associations.
LaunchBox is supported by a syndicate of Trinity angels, Citi Group and Trinity College Dublin. Dr Diarmuid O'Brien, Director of Trinity Research and Innovation, said: "Trinity is delighted LaunchBox continues to grow and thrive. The commercial success of our 2013 and 2014 teams underlines how this programme can help students develop their ideas and create new sustainable companies which generate interesting new products and services; creating many new jobs. LaunchBox is unique in that it has now extended to a 12 month programme which provides Trinity students of any skillset the option of starting up a new business venture with mentorship and funding programmes in place to support growth."
Past LaunchBox programmes have produced big successes, with various teams securing funding to take their startups to the next stage of development. Social enterprise Foodcloud was recently profiled in TIME magazine and secured a major deal with Tesco (all of the Irish superstores' surplus food will now be donated to charity via the Foodcloud app). Touchtech, a payment processing venture, are now working with payment giants such as VISA. Artomatix, who develop tools for automating digital media creation, secured €100k in venture funding.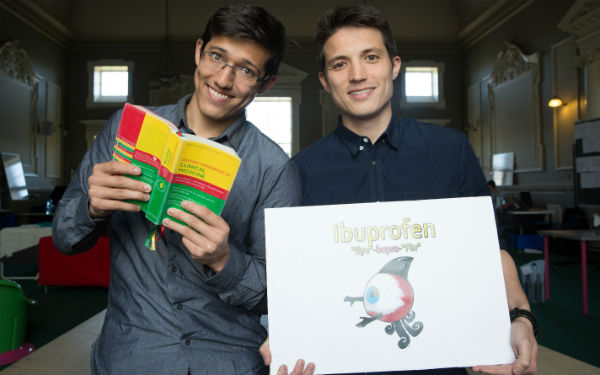 Meet This Year's Teams:
AEROCOIN is an electronic payment system designed to remove the need for cash transactions aboard commercial aircraft and promote ancillary revenue for airlines. Our service provides airline passengers with an easy to use and fully accessible payment system when travelling through an airport and offers more value over competing payment systems because of our commitment to lean principals and shared value.
BLAZER is developing new systems for the removal of the dangerous varroa mite from honey bees. Varroa mite infestation is a truly a global problem leading to colony collapse disorder. In the U.S. 30% of hives die from Varroa infestations annually. This accounts for an annual loss of $6.44billion from pollination, honey, and beeswax for the U.S. economy. Our system will be easily installed to existing hives and removes Varroa mites from bees.
COMPOSURE is a team of physicists who make software tools for guitarists. They have used their background in physics to analyse the guitar from the ground up. This has allowed them to develop a piece of software which automatically transforms audio from an electric or acoustic guitar into tablature, a musical notation system used by guitarists. No other software aimed at guitarists achieves this. Composure's aim is to allow guitarists everywhere, from the bedroom to the studio, to capture and notate their precious moments of inspiration and to set free the latent creativity that is within us all.
SITESPY is developing a hardware device to help telco companies report live data information to engineers. The sensory system will improve the site survey process carried out by telecom operators. The product works by helping Telecom engineers in head office who by using SiteSpy will be able to receive and use information about remote sites from an online interface, without having to employ a third party to visit the site. This saves on time and on costs involved in a third party company driving to a site, climbing a mast and manually documenting antenna configuration information. This existing process is well known to be error prone.
STAGEVILLE is an events company. We aim to build a community of Ireland's very best up-and-coming musicians and to help them organise their gigs through crowdfunding. Although our platform can be used to raise funds for other necessities such as recording time and music videos, we put a particular emphasis on crowdfunding for gigs. We aim to bring artists together so that their combined fanbase enables them to play in front of a larger audience and in bigger venues.
UNITUITION is developing an online marketplace for third level students and tutors which will highlight all university students looking for academic support and all tutors providing it on an easily accessible system. The team will partner with university student unions and other academic bodies to deliver its service. The aim is to position UniTuition as the centralised marketplace for academic support in each university it operates in, leading to increased peer knowledge exchange and more connected university communities. Using UniTuition, users can find a module specific tutor in your university, see their availability and book them immediately. In addition to tuition services, UniTuition's tutors also offer exam focused video content and practice paper solutions.
VISUAL LEARNER STUDIOS is developing a platform for teaching pharmacology using visual mnemonics. Visual mnemonics are fun and exciting images that act as a memory aid for learning and recalling large amounts of detailed information. These mnemonics are then used as the backbone to their learning system. Approximately 65% of people have a visual learning style, and studies have shown that when a teaching method is complementary to a student's learning style, absorption and retention of material is significantly improved.
SOOSKAN (Citi Group UpStart winners) is developing apps for shoppers to receive specific hyper local marketing offers using LBS/geo location. This apps will be based on real-time and geographic location. Currently, the company is focused on developing two separate mobile apps for users and sellers. One of them will be used to help users to find right products in right location right now. For example, it can help users to search for the nearest shop which sells camera or milk or the nearest petrol. Detailed product information including price and distance would also be listed. Another app under development will help sellers target users. Sellers could use the app to manage their product's information as well as publish advertisements and discount information in a particular range.
BOOTSTRAPPED (non funded) STARTUPS
Sensa FX is a habit-forming health tool that addresses the problems of anxiety, lack of concentration and motivation, facilitating instant mood association through the senses. Our product solves the problem of people struggling to access their desired optimum moods. Research demonstrates the underestimated power of scent – the only sense that has direct connection with the intrinsic part of the brain responsible for memory, emotion, habit and reward. Given that stress costs American businesses $300Billion a year in lost revenue (WHO, 2013), this is a vital opportunity to commercialise on existing and new olfactory research to help deal with this problem. Our customers range from those looking to relax, those looking to concentrate to those looking for a boost during exercise. Unlike the many substitutes/alternatives to mood creation and association, most of which involve the consumption of active ingredients, such as coffee or sports drinks, we offer a way that takes advantage of the body's natural technology to help facilitate optimum moods making every person a potential customer.
Bachelor's Box is a men's subscription box that provides members with a monthly themed box of accessories and items for the modern day man. The team are on a mission to improve the lifestyle of every man and will develop a different themed box each month. Gift options or membership will be available. Online help and tutorials will also be on offer.
Trinity Global Gateway is exploring ways to match need for skill in the Global South with Trinity's student talent. The Global Gateway will provide placement opportunities for students in developing countries. The aim is for students to gain experience applying their knowledge to serve needs in the real world, and to promote a sense of global responsibility.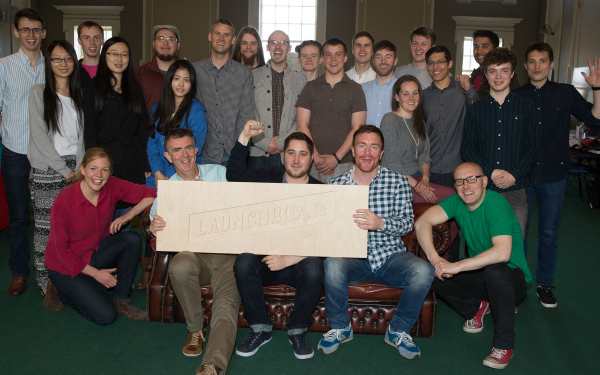 Media Coverage:
Sunday Business Post, Sunday 12th July, 2015
Irish Examiner, Tuesday, 14th July, 2015
Media Contact:
Fiona Tyrrell, Media Relations Officer | tyrrellf@tcd.ie | +353 1 896 3551