Ice Bucket Challenge Nets €600,000 for Trinity Motor Neurone Disease Research
Posted on: 05 January 2015
The Irish Motor Neurone Disease Association (IMNDA) has announced that the income received from the sensational phenomenon Ice Bucket Challenge is over €1.6m.
Instead of the original 25% of the funds pledged for Motor Neurone Disease (MND) research in Trinity, the organisation has decided to provide €600,000, over 37.5%, of the amount raised to Professor Orla Hardiman and her team for clinical research into causes and treatments for MND.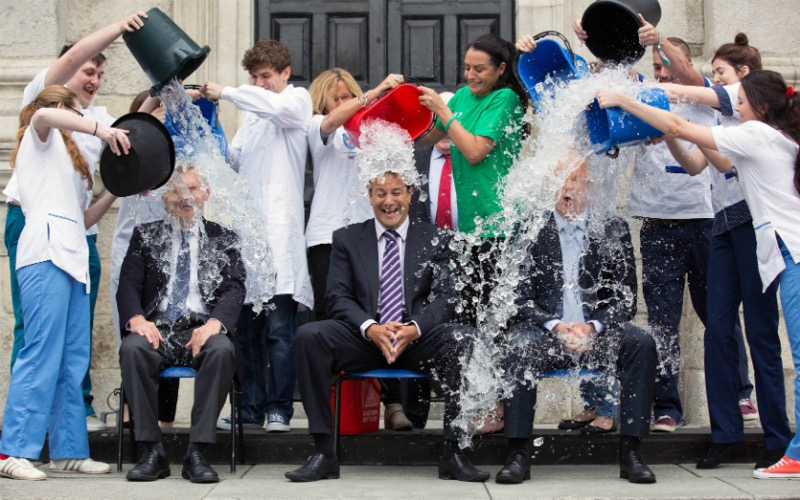 MND affects about 300 Irish people, with some 110 new cases reported each year. This devastating disease causes inexorable decline of the motor neurones and death within three years of first symptoms in most people.
Professor Hardiman and her research group in TBSI have made several significant discoveries in the area, including the identification of a gene for MND. Her research, which is funded by the Health Research Board, has found that particular variations in genes make certain populations more susceptible to the disease than others.
Professor Orla Hardiman sincerely thanks all who deliberately drenched themselves to raise funds for MND research.