Engineers Recognised for Reducing Carbon Footprint & Flight Noise Pollution
Posted on: 08 June 2015
Engineers from Trinity College Dublin have been awarded the "Aviation R&D" Award at the 2015 Aviation Industry Awards for their work in reducing the all-important carbon footprint and noise pollution associated with flight.
The award ceremony was opened with a keynote talk delivered by Minister for Transport, Tourism & Sport, Pascal Donohoe, TD, who emphasised the importance of the aviation industry to Ireland and underlined the extent to which Ireland excels internationally in this sector.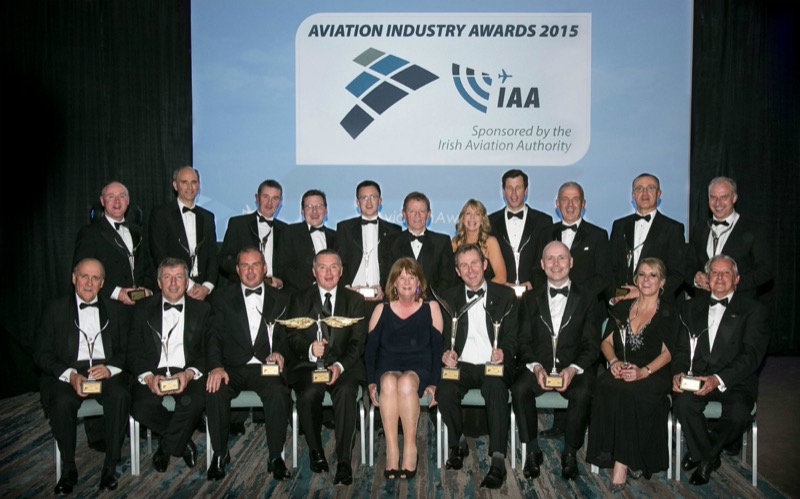 Received by Assistant Professor in Mechanical and Manufacturing Engineering at Trinity, Dr Gar Bennett, the Fluids, Vibrations & Acoustics Research Group scooped the gong for their work in coordinating a large number of EU projects investigating pathways to noise reduction and enhanced fuel efficiency.
Professor Bennett said: "We have been conducting and leading research in this area for over 30 years and, as a result, we were delighted to be acknowledged as the national leader in the field. The group's reputation in Europe is now very well respected, so my next objective is to forge stronger links with the US aeronautics' sector. Having just been awarded a Fulbright Scholarship, I will spend much of next year working in Notre Dame and with NASA Glenn to develop completely original methods to reduce aircraft noise using "aircurtains".
Meanwhile in the EU, Professor Bennett's group is now looking forward to progressing previous research involving a novel rotor system (the contra rotating open rotor – CROR – system) that could result in aeroplanes burning 30% less fuel for short haul flights.
The aero-engine is the primary source of emissions and noise from an aircraft and thus research to date has focussed, successfully, on reducing these parameters for the turbofan engine, which is the most popular technology used for civil aircraft. However, further reductions need innovative approaches.
The CROR is an obvious step-change advance on the current state of the art aero-engine due to its ability to directly reduce nitrous oxide (NOx) and carbon dioxide (CO2) emissions. However, its implementation – which would result in immediate environmental impact and significant industrial competitiveness – has been prevented due to its associated acoustic penalty.
Professor Bennett, with his colleagues, Professor Henry Rice and Dr John Kennedy, hope to develop and validate novel and highly advanced analytical and numerical prediction tools for low noise CROR design, along with advanced experimental techniques for accurate noise assessment. If funded, these tools will be developed and validated within the groups most recent H2020 research project proposal, which sees them leading another large EU consortium and partnering up on this occasion with Airbus and engine manufacturer, SNECMA.
Dr Bennett accepted the award on behalf of the Fluids, Vibrations & Acoustics Research Group. Other PI's in the group are Professors Henry Rice, Craig Meskell and John Kennedy.
Media Coverage
Irish Aviation Authority
Irish Times Business, June 8, 2015
Media Contact:
Thomas Deane, Media Relations Officer | deaneth@tcd.ie | +353 1 896 4685