CONSENSUS 'HomeLabs' Shine Light on Sustainable Living
Posted on: 12 March 2015
The CONSENSUS research team from Trinity College Dublin's School of Natural Sciences has released high-level results following in-home experiments conducted in 'HomeLabs' that provide key guidelines as to how we can all live more sustainable lives.
Since 2009, CONSENSUS (a team comprising researchers from Trinity College Dublin and NUI, Galway) has been examining the drivers of – and solutions to – unsustainable household consumption of food, water, energy and transport. The new reports summarise key insights from the recent CONSENSUS HomeLabs study on sustainable washing and eating practices conducted by geographers from Trinity.
Among the key findings were:
Integrating regulatory requirements, supportive products, devices and information yielded additional sustainability benefits in washing and eating practices
A reduction of 28% in overall food waste was achieved across households, with 100% of that waste being recycled
HomeLabs identified eating and washing typologies that can be used to tailor supports to help people with diverse lifestyles who are living at different life stages and in contrasting contexts
Addressing the societal challenge of sustainable consumption requires immediate collaboration between the public, regulators, companies and NGOs
Building on the findings of an extensive process of backcasting and scenario development, the HomeLabs recruited 10 households of differing structures (including the major household types as detailed in the latest census: familial households with young children, households with adult offspring still living at home, non-familial households, households of couples, and single person households) to experiment with social and technical innovations designed to facilitate more sustainable washing and eating practices. The households participated in the experiment over a five-week period with new challenges and goals set each week.
The research found that combining information about the impact of current consumption practices – be that volume of water consumed, or food wasted – with practical tools and tips designed to help reduce that impact far outweighed the success of such interventions adopted in isolation.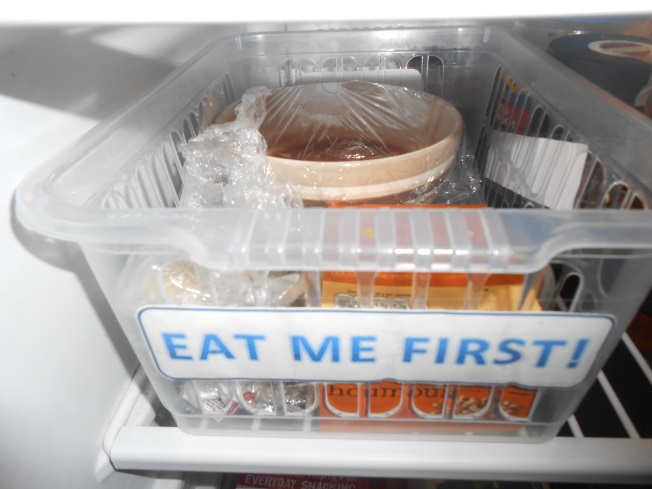 In the washing HomeLabs interventions included products that combine cleansing steps – such as co-washes that combine washing and conditioning in one step – and products which take cleansing out of the shower (e.g. leave-in conditioner). Tips on planning showering and bathing events and connecting people to the sources of their water were all well-received with information provided through an on-line water portal when combined with water reduction targets.
In the eating HomeLabs interventions included acquaponic grow-your-own starter kits, organic food box delivery schemes, food audits and pods for the fridge to keep food fresh for longer. Chef visits provided inspiration for new eating practices by reviewing food acquisition, storage and preparation techniques. Information about regulatory requirements for food safety and food waste reduction ensured households experienced regulatory drivers that supported the end goals of reducing waste and increasing resource efficiency.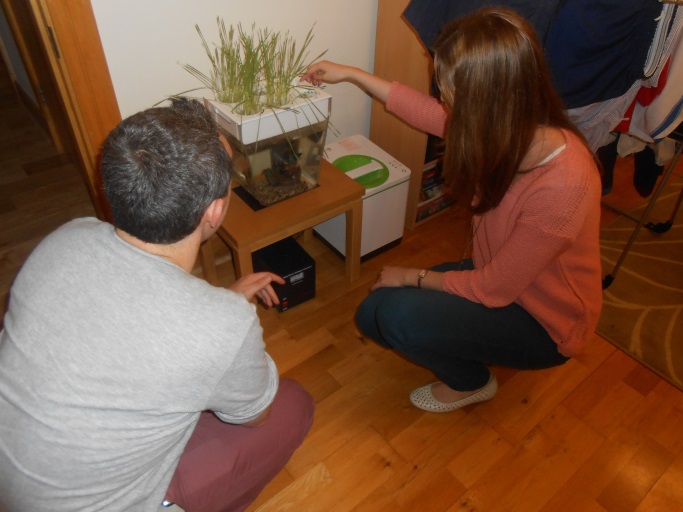 Drawing on participants' experiences, the reports build understanding of the variety of washing and eating practices carried out by individuals and the types of strategies that can be deployed to encourage more sustainable alternatives. Insights from the HomeLabs are relevant for stakeholders, who collaboratively shape washing and eating practices from across public, commercial and NGO sectors.
Speaking of the HomeLab reports, Professor of Geography at Trinity, Anna Davies, said: "We are delighted to launch the high-level findings to emerge from the Washing and Eating HomeLabs. Conducted over the past year, the research was carried out in collaboration with a number of start-up companies, entrepreneurs, established corporates and public and civil society actors across food and water sectors. The results make an important contribution to academic, corporate and policy spheres with the reports highlighting specific recommendations for governance, product and behavioural interventions for more sustainable household water and food consumption."
Dr Laura Devaney, Researcher in Geography at Trinity, added: "It is an exciting time to explore the available opportunities, creativity and prospect of an alternate sustainable future. Household food and water consumption represent pressing issues across political and popular arenas as a growing realisation develops regarding the need to alter our unsustainable consumption pathways. The Washing and Eating HomeLabs served to examine and assess such alternate futures, examining the impact of a combination of socio-technological interventions in everyday kitchens, bathrooms and homes. In doing so, our work identifies the opportunities and challenges facing society in the quest to transform our everyday practices."
The findings from the Eating HomeLabs are available HERE, while findings from the Washing HomeLabs can be accessed HERE. Both reports are also available through: http://www.consensus.ie/papers-reports/.
Media Contact:
Thomas Deane, Media Relations Officer | deaneth@tcd.ie | +353 1 896 4685